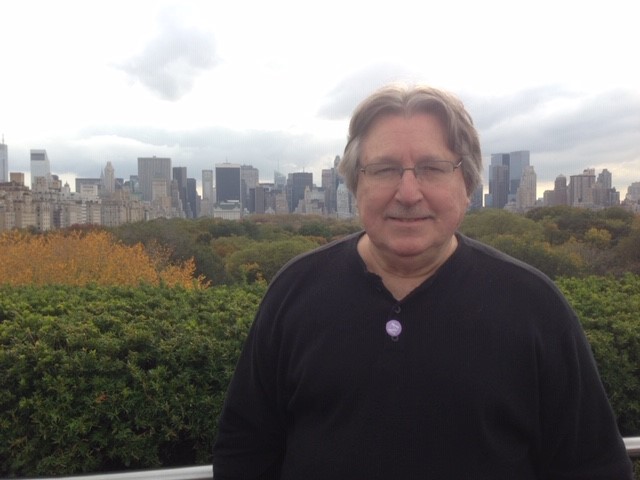 Over the course of 20 years at CHG Healthcare, Ronald Bansak has witnessed firsthand the evolution of the company. Ronald recalls, "My title was nothing like anything we use today for titles — I don't remember the exact title. I think that every consultant had the title of vice president!" Luckily, management worked out that growing pain and today, Ronald goes by senior search consultant. For two decades, Ronald has contributed to the success of our
CompHealth
perm division's survey placement team in the Trumbull, Connecticut, office and has no plans of slowing down. "I still enjoy coming to work each day. I like working at CHG because our company always puts people first and has continuously improved as a workplace over the years," Ronald shares. "Moreover, our office feels like a family and has a great workplace environment, which I attribute to our leadership. And it pays the bills, including my Jaguar F Type!" [caption id="attachment_9153" align="alignright" width="450"]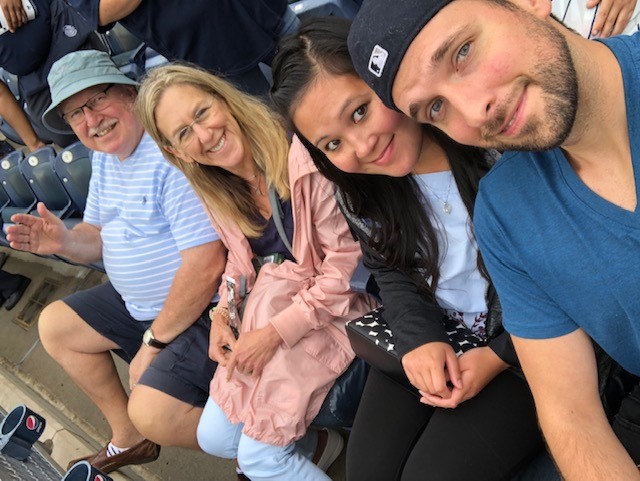 Ronald and his family at Yankee Stadium[/caption] CHG Healthcare is in fact Ronald's third career. In his first career, he was a high school marine biology teacher and a football coach. After 13 years as a teacher, he left to make some money in outside industrial sales and worked his way up to be the Northeast Regional Manager for 25 sales people from Maine to Pennsylvania. After 17 years with that firm, he became a single father of two young boys and could no longer travel. That's when he found CHG. He's had a happy and successful career for the last 20 years. "My advice to anyone looking to grow his or her career is to work hard but work smart. CHG provides the tools, training, and support for your chance at having a successful career. Do not be afraid to learn something new each day," says Ronald. His hard work has reaped benefits and allowed him to enjoy life to its fullest. Ronald has accomplished numerous times two of the most coveted awards available to sales consultants in our perm division — Million Dollar Club and Presidents Club. When he is not working, his ideal setting is relaxing on a tropical island beach with his wife, feeling the warm onshore trade wind breeze, while sipping on a refreshing cold beverage.
Here are some additional fun facts about Ron:
[caption id="attachment_9154" align="alignright" width="325"]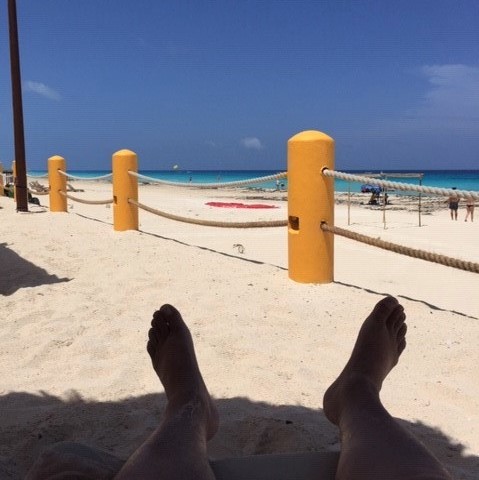 Ronald in Cancun[/caption]
If you found yourself stranded on a deserted island, what three things would you wish you had with you?
My Swiss Army knife, a machete, and my wife.
If you could share a meal with any three people, living or dead, who would they be and why?
Alexander Hamilton — Over dinner, I would tell him not to get into a duel with Aaron Burr. Maybe tell him he looks great on a ten-dollar bill.
Abraham Lincoln — While having dessert I would tell him to avoid box seats at the theatre, and instead go to a baseball game. I do not know if I would share that, he is only on a five-dollar bill.
John F. Kennedy — After dinner, I would tell him to never visit Texas and avoid open vehicles. I would not tell him that he was on a half dollar.