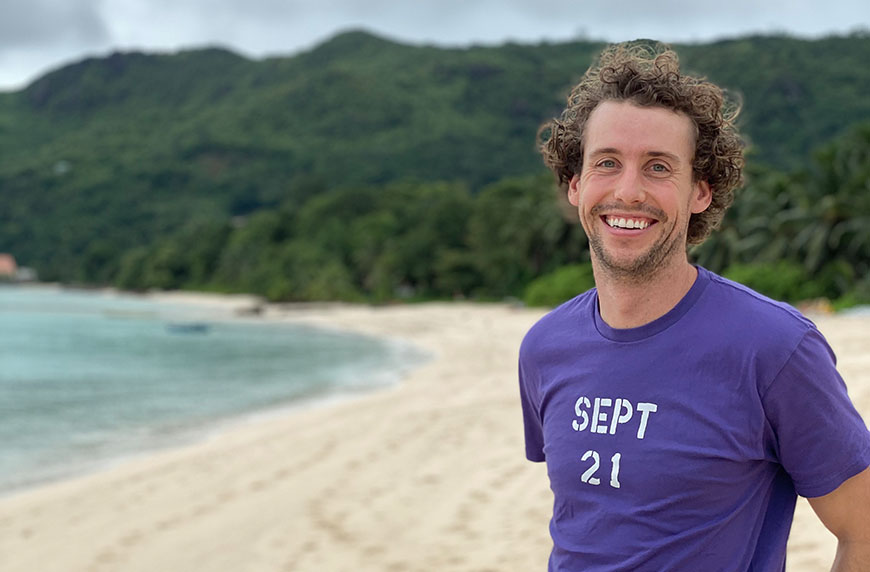 CHG Healthcare is famous for creating the locum tenens model and becoming the world's first locum tenens staffing agency. Within the healthcare industry, this is a well-known fact. What you probably didn't know — unless you've worked for CHG — is the way the organization promotes and embodies servant-leadership. CHG's servant-leadership-style approach is a way of seeing, thinking about, and interacting with employees that has made CHG a permanent fixture on Fortune Magazine's Top 100 Companies to Work For and many other top employer lists for more than a decade. And it's one of many reasons CHG is a great place to work.
"Best Company to Work For"
According to Larry C. Spears, author and scholar of servant-leadership, "Servant-leaders believe that people have an intrinsic value beyond their tangible contributions as workers. As a result, the servant-leader is deeply committed to the growth of each and every individual within the institution." Leaders at CHG share this mentality. Success at work is important, granted. But the leader also wants to see his or her team members succeed at becoming the best versions of themselves possible.
Ironically, putting the growth of the person first inevitably leads to more growth and success all around. The result is a leader/employee relationship that feels more like a partnership than anything else. Sure, someone has to be the boss, so to speak, and do what bosses do. But it feels completely and utterly like the wrong word. More like coaching, mentoring, or maybe even gardening.
In terms of employee satisfaction, servant-leadership has reaped some amazing dividends. Here are three stories of how a servant-leader and their team member worked in tandem to find the flexible schedule for the perfect work/life balance that worked for them — and CHG.
An itch for somewhere else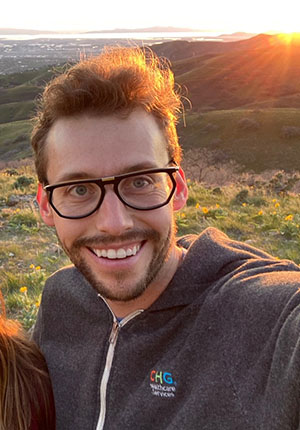 Take Chase Johnson, for example, an interactive marketing lead for CHG Healthcare who used to live in Salt Lake, but thanks to encouragement and support from servant-leadership at CHG, he now works in California.
The story goes like this: Chase was born and raised in Utah — that rugged and geographically diverse western state featuring generous portions of the Rocky Mountains, the Great Basin, and the Colorado Plateau. Sounds interesting — and it is. Only Chase was ready for something new. He could take a thousand vacations, visit every continent, but he was still just a tourist. What Chase wanted was the full monty: an electric bill and an actual street address to check out a book from the local library. It didn't have to be in Antarctica per se, or even Europe, though living in a different time zone might be nice. 
In the end, it wasn't hard. When Chase brought up with CHG leadership his dream to live outside of Utah, they enthusiastically worked with him to create a plan to make it happen. Since then, he's lived in Pittsburgh, Seattle, and now California. In the beginning, he wondered if leadership would forget about him if he wasn't living nearby and able to visit the office in person. He was recently promoted, however, so those fears have been laid to rest.
Going forward, Chase knows CHG leadership want him to be happy, that they want him to thrive — and that his goals and input matter.
Finding your work/life balance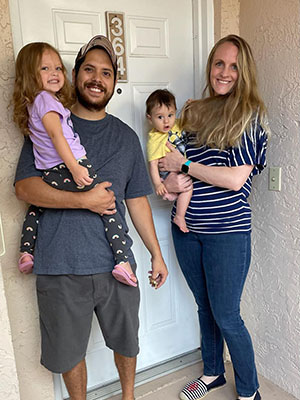 Jennifer Canon, an associate recruiter manager at CHG Healthcare, has been working at home since even before Covid with approval and support from her own leaders. The arrangement, she estimates, gives her an additional 40 minutes each morning with her kids. It also enables her to see her husband more, who works nights.
These little interactions — some of which she can count in seconds — make her happier. And being happier, she's found, makes her a better, more productive, more motivated employee.
Nowadays, Jennifer advises those she manages to do likewise — to find and maintain their work/life balance, which, in many cases, means making responsibilities at work and responsibilities at home more compatible. She's open to revising work schedules or experimenting with anything else the team member thinks might be helpful. Her focus is on making them successful.
"Being able to be home and around your kids, or even just pets, helps people," Jennifer says. "It helps them feel like maybe they don't have to work a radically different work schedule or perhaps get a different job to enjoy what's most important to them. They're able to make that stuff a part of their lives throughout their regular day."
Not long ago, Jennifer had a team member come back after maternity leave and ask for a four-day work schedule. Talking together, Jennifer and the team member devised a solution. "We were able to make it happen," she says proudly. "But more than that, I wanted to make it happen. Because ultimately that's what's best for everybody. I want people coming into work every day like it's their first day, excited to be here. If I can modify a schedule so that one of my team members can feel that way, I'll do everything I can."
Welcome back
Andrea Hancock's story is another great example of servant-leadership in action. 
Not long ago, Andrea found herself in a difficult position, to say the least. Early in the pandemic she quit her job in order to become a stay-at-home mom. A few months later, though, she began to regret her decision.
"My tank is filled when I'm interacting with other people," Andrea says. "I was not thriving. I was not myself." In short, being at home full time just wasn't giving her the same sense of fulfillment that she'd been experiencing while working.
Andrea didn't know what would happen when she contacted CHG, but to her surprise and relief she was soon talking with Lisa Riches, a CHG credentialing manager, who listened to Andrea's story and asked questions until she felt like she had a good understanding of what Andrea was facing. Then the two problem-solved together until they came up with a scenario that answered the needs of everyone involved: Andrea, CHG Healthcare, and of course Andrea's family.
"Lisa knew my situation," Andrea says, in her account of what happened during this tumultuous time. "She knew I had four great kids at home. She knew I couldn't be tied to a desk for eight hours straight, that sometimes I might have to run down the street and drop off a treat, or prepare a meal, or change a diaper."
Now that she's back to work at CHG, Andrea's job takes all that into consideration and more. The only question left is determining who the hero of this story is. For Lisa Riches, the credentialing manager, she says the hero is Andrea. Being a mom and working full time isn't easy, everyone knows that. Lisa just wants to support her.
"That's how I measure my success," she says. "When my people are healthy and happy and contributing in a way they feel is meaningful and helps them feel connected to the team."
For Andrea, the hero is undoubtedly Lisa. "Lisa had faith in me," Andrea says. "Every step of the way. She didn't doubt me at all." So much confidence, coming from her leaders, vaulted Andrea to heights she didn't think possible. And that's what servant-leadership is all about!
Watch: Andrea Hancock shares her story