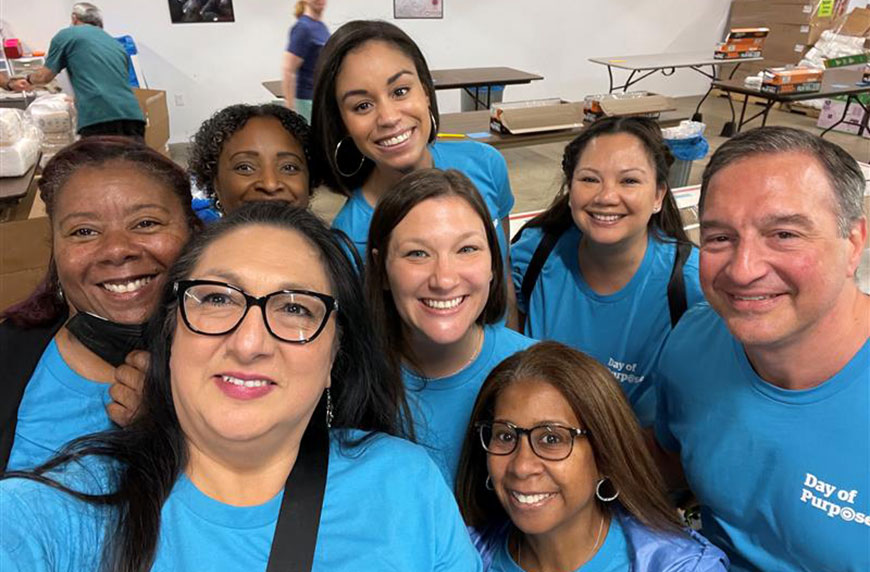 CHG Healthcare celebrates its first annual Day of Purpose
CHG's central core value is Putting People First, and it's more than just a saying we hang on the wall. Each employee receives 16 hours of paid volunteer time off (VTO) annually, and even more VTO to use for team volunteer activities. So, Putting People First isn't just about taking care of each other, it's about paying it forward in the communities where we live.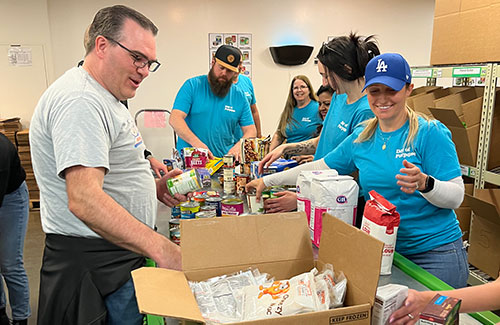 2023 CHG Day of Purpose
This year, CHG organized its first-ever Day of Purpose — a one-day, company-wide service effort — and the employee response far exceeded our expectations! Thanks to employee efforts, we were able to build lasting connections with many local nonprofits and have a huge impact in our communities across the country. Together, more than 700 employees:
Volunteered 2,131 hours in 11 states
Sorted, packed, and prepared tens of thousands of pounds of food and meal kits
Organized and sorted clothing, hygiene kits, and school supplies for needy families
Served 650 meals to people in need
Donated 57 units of blood
Planted 4,080 vegetables and trees
Packaged and labeled 23,540 diapers
Packaged 2,000 lbs. of pet food
Organized and cleaned public spaces in 10 nonprofit locations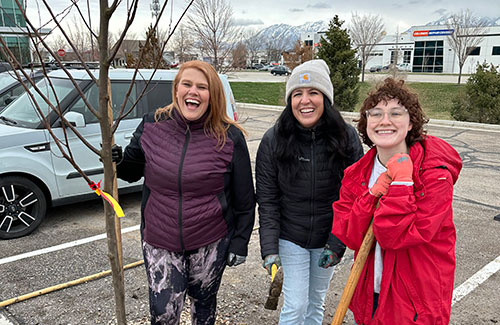 In all, employees volunteered time at more than 50 nonprofit organizations, such as Habitat for Humanity ReStores, Encircle, The Christmas Box International, and local food kitchens and food banks.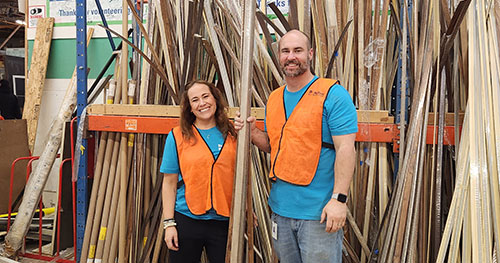 Every volunteer hour made a difference
Our nonprofit friends couldn't have been more grateful for the time and energy CHG employees contributed to their causes.
Liam McMullin, volunteer coordinator for The Road Home, shared his appreciation in an email: "I just wanted to reach out and say thank you to CHG and all of the employees that came to volunteer at The Road Home. Every single group that came was fantastic, the volunteers were cheerful and prepared, and it was a great experience for my team."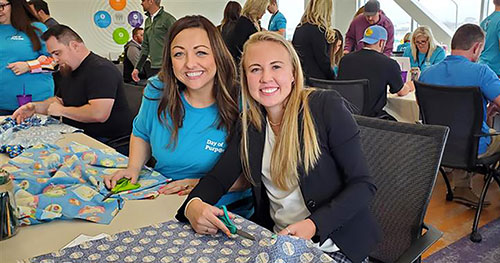 Amber Nichols, outreach and volunteer director for Wasatch Community Gardens, expressed similar sentiments: "Thank you for the incredible work that your team did yesterday at our farm," she said. "You really made a difference in being able to accomplish our goals and I can't tell you how grateful I am."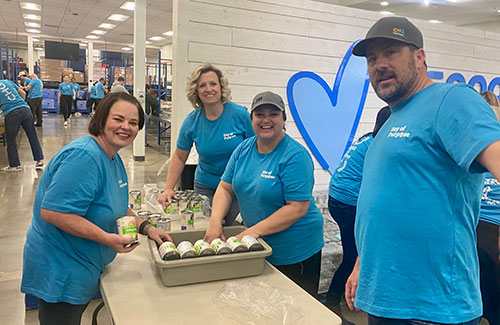 Impressed by the impact
Many employees expressed appreciation for the opportunity to discover new nonprofit organizations and learn about how they serve the community. Check out these responses to a follow-up survey:
"I appreciated learning about a nonprofit near me and the reminder that we can ALL give back. I am working on doing this monthly at that organization."
"Lots of hands make light work; so rewarding seeing all we accomplished in a two-hour span of time!"
"I appreciated learning how my few volunteer hours helped the overall greater good of my community and families that will be able to eat full meals."
"Big or small, all effort is appreciated. The facility wouldn't be able to provide the services they do without their volunteers."
CHG CEO Scott Beck joined employees volunteering at several locations in the Salt Lake City area to share their experience first-hand. Volunteers in his groups helped prepare meals for Catholic Community Services, plant trees for Tree Utah, and assemble school backpacks at the Granite Education Foundation. "I went home tired but so incredibly proud of the work that we did in the community," Scott says.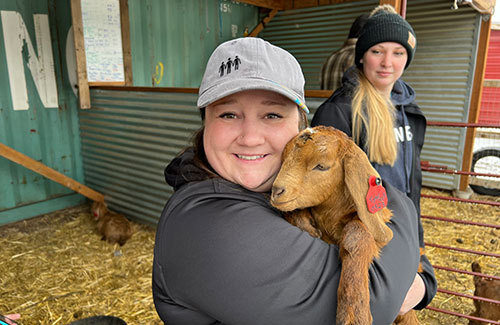 Looking forward to next year
It was clear that employees enjoyed and appreciated their experience. Fortunately, we're already planning for next year and expect it to be an even bigger success!
Interested in joining a company that truly cares about the community? Check out our open jobs.
CHG employee impact by the numbers