A popular benefit at CHG Healthcare is our volunteer time off or VTO. We're so passionate about making a difference, we give all our people paid time off to volunteer at charities, schools, animal shelters, and anywhere else that can use a helping hand. Here are three of our people's VTO stories.
Growing through mentoring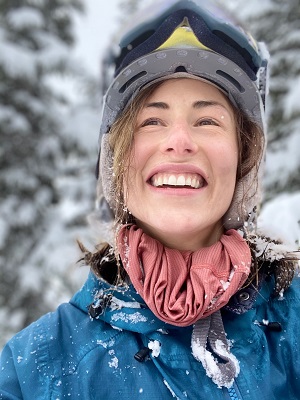 "Any time there's a difficult situation," Rachel Terran says, "I try to ask myself, 'Who's the most vulnerable person in the room?'"
When Rachel asked herself that question during the pandemic, she felt it was most definitely youth. She wanted to help young people and started searching online for ways to serve. She discovered a New York-based nonprofit called Unlocking Futures.
For the last year, Rachel's been serving as a mentor to a teenaged girl in the organization's Step Up Sweet Teens program. The pair chat virtually at least once a week, often exchanging text messages in between. The goal is to help the girls, often from underserved communities, explore pathways to personal success they may not have considered.
Rachel helps her mentee see ways she's already successful. When the program ends in June, she plans to fly to New York for her mentee's Step Up graduation. It will be the first time the two have met in person.
"I think about my life and all of the mentors along the way for me," Rachel recalls. "Some were deliberate, and some were inadvertent."
She adds, "The power of mentoring and having people who see you, and remind you to see who you are, can make such a difference. They empower you to make choices that point you in the direction you want to go in life. For me, this just feels like giving back."
A gift that keeps on giving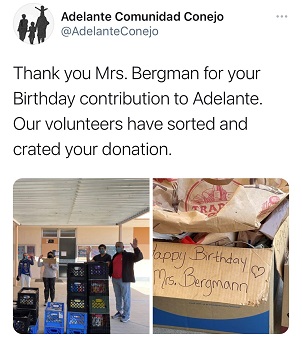 Some women hate birthdays. Not Natalie Bergmann Petersen. In fact, she even knows what she wants for gifts. This year it was food. Lots and lots of food.
"I love to host parties, but it was embarrassing the amount of presents people would bring for an adult!" Natalie says with a laugh.
About three years ago, she came up with a solution: Asking guests to bring donations instead of gifts. The first year it was diapers and baby wipes for a local foster agency. The next year she requested feminine hygiene products for a nearby homeless shelter.
This year, she couldn't have a party because of the pandemic. However, her husband who is the principal of the local high school, invited his students to organize a drive-through food drop off as a way to support Natalie and her cause. All of the food was donated to Adelante Comunidad, an advocacy group that helps Latino families in crisis.
Natalie says, "With the pandemic, all of these agricultural workers have been ignored. Their whole families are at risk every day. And it is our job as humans to support and offer assistance in whatever capacity we can."
Natalie said she was especially gratified that some of her CompHealth team wanted to join the effort. "I was really touched that they cared enough about me to give to people in my community," she says. "Pretty damn cool!"
Caring for kids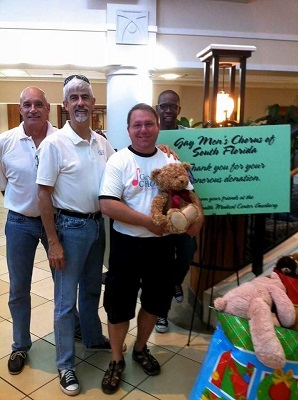 The Gay Men's Chorus of South Florida has a mission. Bradley Johnson describes it this way: "We sing to inspire people," he says. "Our mission and vision are to be a diverse community that reaches out to everybody."
For more than five years, Chorus members like Bradley have paid special attention to the needs of pediatric patients at the Broward Health Center in Florida. Every year during the holidays, the group gathers hundreds of Teddy bears to distribute to children in the hospital.
"Typically, we'd ask Chorus members to donate bears and then take them to the hospital," Bradley explains. "We'd fill the grand staircase all the way to the second floor with bears."
But the pandemic made their traditional bear drop off out of the question. Instead, the group raised money to purchase the bears and had them delivered to one of their members. Then Bradley and a few other Chorus members dropped off the boxes of bears to the hospital. In fact, the group raised enough money to buy more than 1,000 stuffed bears.
"What we do really can make a difference in people's lives," Bradley says. "Each child that comes into the hospital is going to get one of these bears. What better way to showcase what we can do to give back to the community? It's really a good feeling."
Want to work for a company that gives back? Take a look at our current openings today.