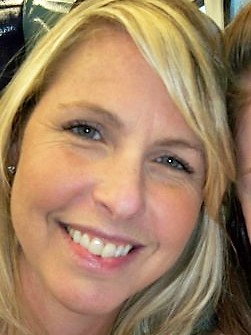 Twenty years ago, Melissa Horan joined our CHG family as an office manager and IT guru at our
Weatherby Healthcare
division in Fort Lauderdale, Florida. "As the company grew, the needs of both roles became too much for one person and I was given a choice to either manage the office or manage all things IT," she shares. "I went with the latter since I was in school for MIS [Management Information System]." In 2004, Melissa transferred to our Trumbull, Connecticut, office where she currently supports our
CompHealth
division as an application support analyst with our IT team. One of her favorite things about working at CHG is the support the company provides its employees to develop and grow both personally and professionally. "I believe CHG understands each individual has their own personal and professional goals and not only do they not stand in the way of achieving those goals, but assist in making them a reality," Melissa says. Learn more about Melissa and her experiences with CHG in the Q&A below.
What is your most memorable moment at CHG so far? 
Hmmm……there have been so many, but the one that will always be with me is the support that CHG showed to my family and my community immediately following the events at my son's elementary school (Sandy Hook). The phone calls and cards and, of course, what must have been thousands of handmade snowflakes that eventually made their way to halls of his temporary school brightened some very dark days. Through all the sorrow we experienced, my family was able to witness how a company that truly cares about its people shows its LOVE!!!
What advice do you have for others looking to grow their career? 
One word…Flexibility! The ability and willingness to rise to the occasion when called upon is key. Sure, it may be uncomfortable at first, but CHG makes it clear that they would rather see you try with the possibility of failing than not try at all.
What was it like when you first started working here?  
Weatherby literally worked out of an airplane hangar next to the runway at the Fort Lauderdale Executive Airport. Sometimes consultants had to pause their conversations if a noisy Cessna taxied too close.
How have you grown personally while working here?
I was a newlywed when I started working here. Now we have a freshman in college and a 7th grader. I transferred from the Fort Lauderdale office to the Connecticut office back in 2004 and now New England is where we call home.
What is an interesting fact about you? 
I am a direct descendant of one of the original Mayflower passengers.
If you had a day to do anything at all, what would you do?
Teleport back to when our kids where little and spend the day with my boys and my husband.
What is your go-to karaoke song? 
I won't tell for fear that I will be asked to sing it!