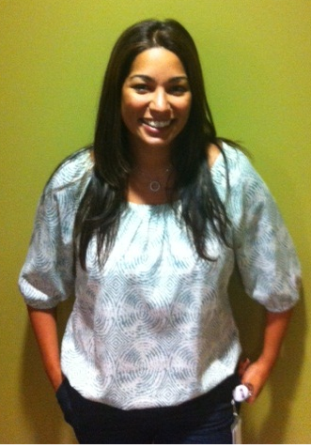 Name: Valerie Patterson
Job title: Director of the CompHealth permanent placement primary care team in Fort Lauderdale, Fla. Years with CHG:
What is your favorite part about working at CHG? The leadership gives you the ability to develop your business in innovative ways. The company gives you the template; it's up to you to develop it into success!
What one story best describes your experience at CHG? I just got married in July, and several teams got together and secretly planned a bridal shower for me. There were almost as many people at my shower as there were at my wedding! CHG is my extended family, and it was great to see everyone coming together and making such an important event in my life even more memorable.
If someone asked you what you do, how would you answer them? I am a member of a dynamic team dedicated to helping physicians find opportunities at facilities, and we help grow communities.
Why did you choose to work at CHG? It was the opportunity to be part of a growing company that thrives at excellence.
What is your favorite event that you have participated in at CHG and why? United Way Week. We all come together to help those in need. It helps me reflect on how lucky I am to have the life I have.
What is your favorite Core Value at CHG? Putting People First. This company is what it is because of its people. We hold ourselves to a very high standard and accept no less.
If you could choose your last meal, what would it be? A medium-rare rib eye steak and grilled mushrooms from PJ Clark's in New York City. If there's a glass of Cakebread Cab available, I'm not one to say no.
What five things would you take to a deserted island? My Kindle, bottled water, a stand-up paddleboard or kayak, a satellite phone and my dog, Max.
In a movie about your life, who would you choose to star as you? Eva Mendes