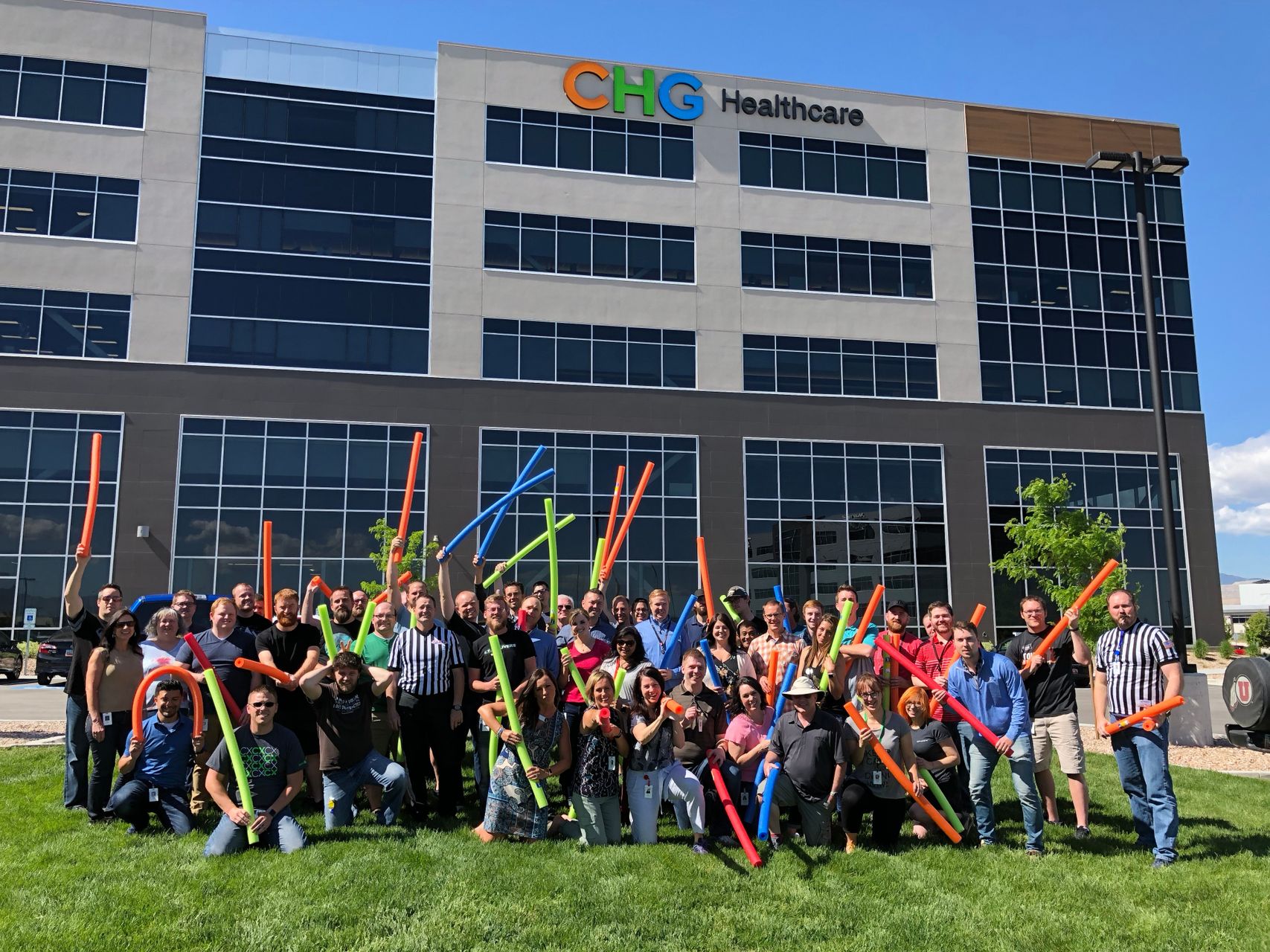 Over the past 20 years, we've invested a lot of time an energy into creating a great culture where people feel engaged, supported, and motivated to their best work.  When COVID hit, we all moved out of our offices and into our homes. Though we were all able to do our work remotely, we realized just how important in-person interaction was to our culture — things like team events, lunches, and impromptu conversations. The question we faced was, how do we keep engagement high and connections strong when we're all separated?  
We worked to compile resources to help leaders adapt their engagement and recognition efforts to a virtual world.
Whether your team is working fully remote, all together, or some hybrid of the two, here are some tools that may help create engagement in a socially-distanced world.
Download the Virtual Recognition and Engagement Toolkit
VIRTUAL RECOGNITION AND ENGAGEMENT TOOLKIT
7 UNIQUE WAYS TO CELEBRATE INDIVIDUAL EMPLOYEES
Do you have an employee with an upcoming birthday or company milestone? Don't let it pass without showing them some extra love. Here are some ways to make them feel special from afar.
Mail them a card or gift card.

Send them an eCard — Group Greeting  allows an entire team to sign ($5 per card).  Jibjab is a fun, free personalized video e-card.

Ask a spouse or partner to decorate the person's remote workplace with supplies sent from the team.

For a team meeting, change your virtual background to a photo of the colleague or ask each team member to create a congratulations.
Draw the co-worker using Mural.
Have the team contribute tracks to a Spotify playlist with songs that represent the person you are celebrating.
Stop by a team member's house and leave a chalk message on their driveway.
7 WAYS TO LIVEN UP YOUR VIRTUAL TEAM MEETINGS
Constant interaction over video conference platforms can get boring after a while. Switch things up for a more engaging team meeting.
Play music at the beginning of your meeting while everyone joins.
Kick off a team meeting with a virtual game — Kahoot is a fun tool if you want to incorporate trivia.
Invite a guest to your team meeting to provide insight on a topic or to congratulate the team for a job well done on a project.
Ask employees to change their Zoom or Microsoft Teams backgrounds to a fun common theme.
Hold a "Spirit Week" with different themed days during the week — Ask employees to dress according to the theme.
Utilize Zoom breakout rooms for a brainstorming session.
Start your meeting with one of these icebreaker questions.
13 ACTIVITIES TO BUILD TEAM CONNECTION
Teams that play together, stay together. Here are some great ideas that can help leaders cultivate a stronger team bond.
Host a virtual book club or talent show.
Host a virtual social hour, happy hour, lunch gathering, or coffee break for some extra chat time.
Invite your remote team to participate in a recipe roundup — Assemble the recipes in a Teams group or a shared drive.
Do a free exercise class together to encourage self-care.
Have an open dialogue about mental health — Have employees share tips for managing mental health.
Create a Teams group for team members to chat about what's going on in their lives — Don't forget to share pictures or memes!
Schedule a virtual experience for your team and stream it on your virtual platform for the team to experience it together — The Metropolitan Opera offers free streaming nightly or you can take a free tour of some of the world's wonders.
Host a cooking class — A team member can send a list of ingredients ahead of time for everyone to pick up and then teach their colleagues how to make a fan favorite dish.
Harness your inner child with a show and tell — Everyone can bring one of their favorite things to share with the group. Themes can include favorite kitchen gadgets, favorite spice, or favorite beauty product.
Spend some time learning where employees are from — Encourage everyone to share a short story about what they love most about the place they were born.
Have your team members give a virtual tour of their homes.
Play two truths and a lie — Each team member tells the group three statements about themselves. Then, the rest of the team must guess which of the three statements is a lie.
Download our Virtual Recognition and Engagement Toolkit for easy reference.