CHG is privileged to have as members of our family men and women who were willing to sacrifice their all for their country. Some of our veterans always dreamed of careers in the military, others lucked into the opportunity. Still others used their time in the service as a chance to discover what they wanted from life.
Here are some of their stories
Heat, humidity, and fire ants
Drill sergeants screaming in his ear all day. That's how David Sullivan with CHG remembers his introduction to the Army. He entered the military after an appendectomy prematurely interrupted his college career. Too late to redo a final exam, Dave withdrew from school and entered the Army. He completed basic training at Fort McClellan, Alabama and says it was a summer he'll never forget. From Alabama, it was on to Germany and service as a member of the military police.
Following his father's footsteps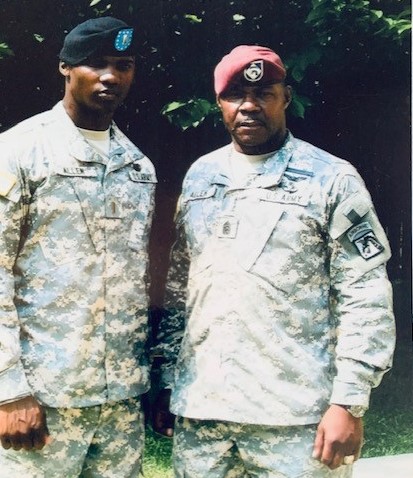 Marcus Allen, from our Weatherby Healthcare division, was ready to enlist out of high school. His father, a career Army man himself, said, "Absolutely not." He insisted is son attend college first where he could play football, get a degree, and enter the military as a commissioned officer. After earning a bachelor's degree in sociology, Marcus spent two years in the National Guard before he ended up being deployed, at the same time as his dad, to Iraq. "That's a very difficult place to describe," he says. He did two tours there. "It's very nuanced, very dangerous. I was happy to have made it home in one piece."
Off to Germany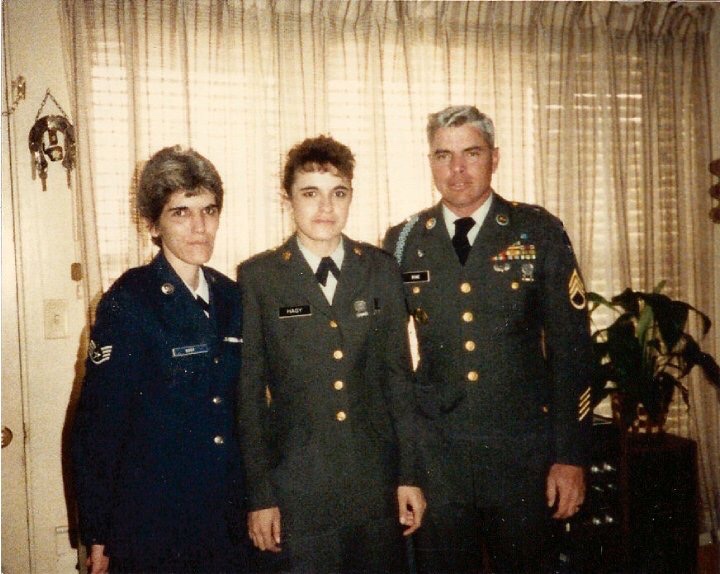 "I was fortunate there were no wars," says Helen Smith, from our Foundation Medical Staffing team, of her time in the Army. Like Marcus, Helen grew up in a military family. She enlisted in 1987, right out of high school, and was sent to Germany where she served as part of the military police. Helen loved Germany because she says there was so much to see and do. She met her first husband in the Army and left the service when she became pregnant. "We came to the realization that both of us in the military wasn't a good thing," she recalls.
The few, the proud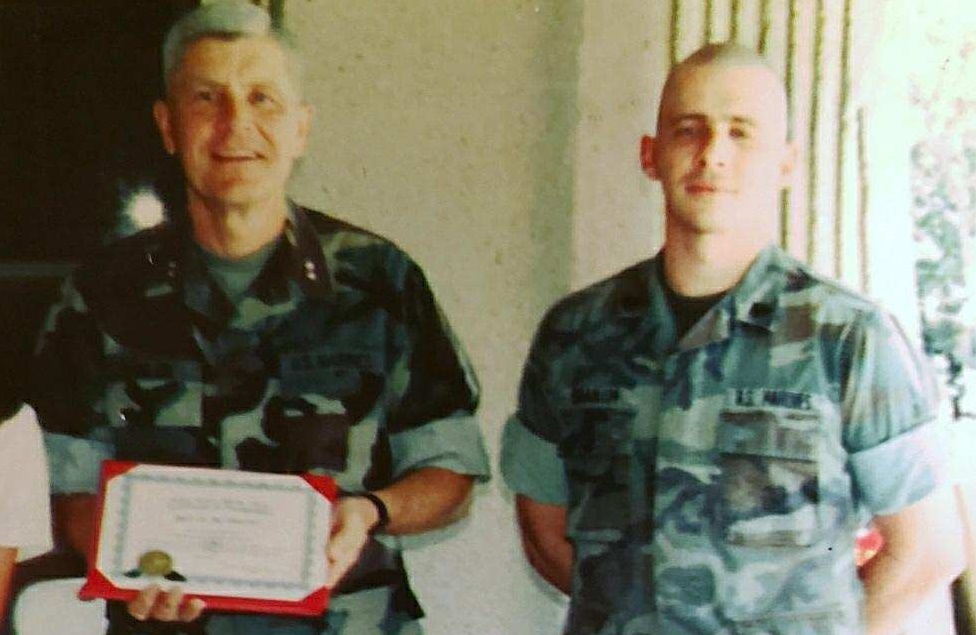 Jeremy Branum from Weatherby Healthcare never planned on joining the Marines, but he wasn't sure what he wanted to do. "I knew my path was not good. I had limited job opportunities and I was making bad choices." Then Jeremy says he had an epiphany of sorts. "I realized my life was not going to be something I would look back on and be proud of." That same week a former schoolmate walked into Jeremy's high school wearing his military dress uniform. He recalls, "I saw this guy in his dress blues and thought, 'If he can make it, I can. I might as well be the best.'"
Making the grade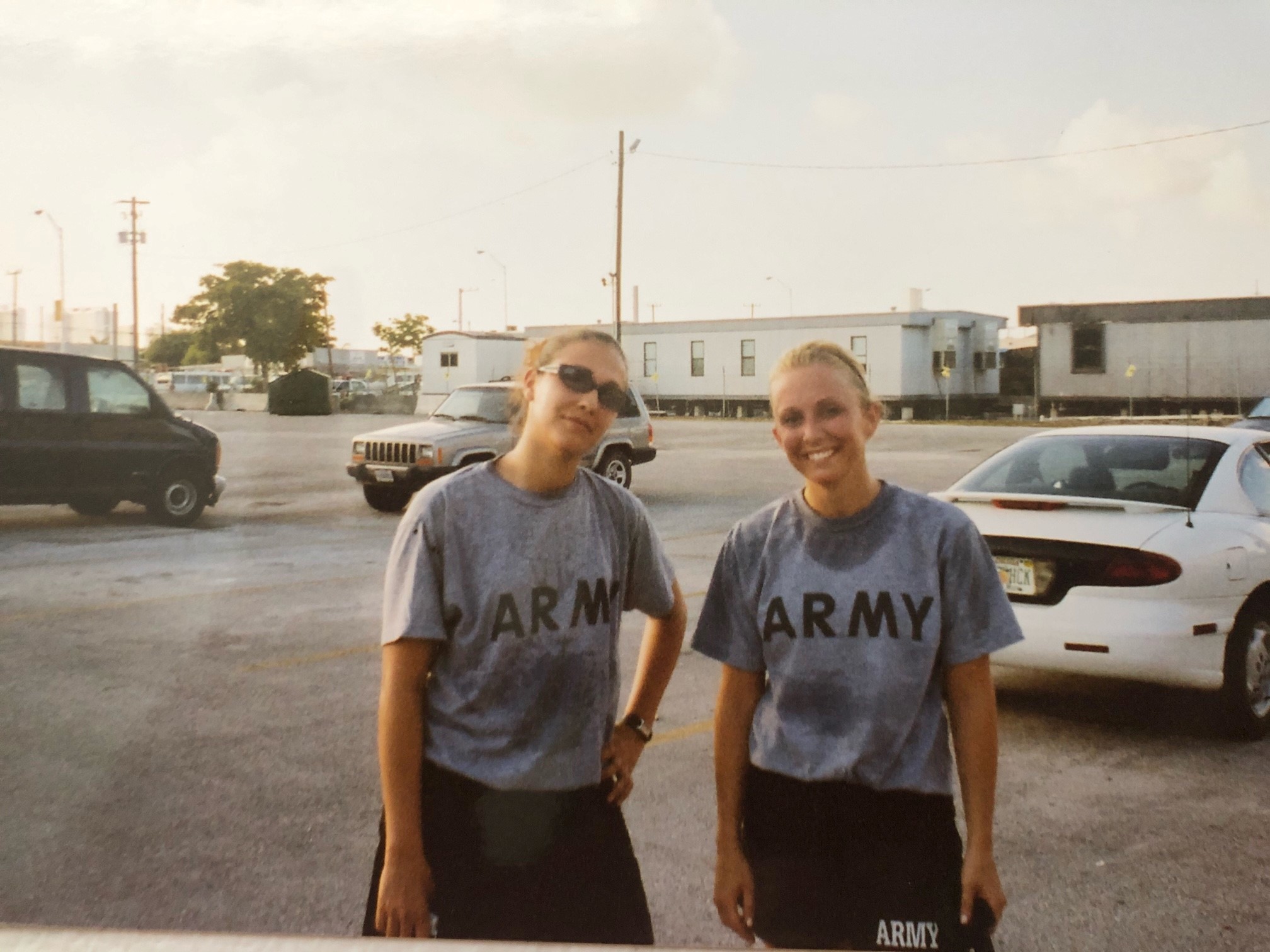 The decision to cut class with a friend was a life changer for Amber Gambetta of our RNnetwork team. Just for fun, they decided to ditch class and take the military enlistment test. Amber scored so high on the test a recruiter called her. She told the recruiter the only way she'd join the North Dakota National Guard was if she could become a medic. The recruiter agreed and Amber was in. "My mom practically fainted," Amber says with a laugh, "But my dad was excited." For Amber, it was a chance to see other places and meet new people. The schedule was flexible enough to allow her serve with no real disruption to her life — just one weekend a month and two weeks every year. By the time she did get an overseas assignment to Iraq, she was married and pregnant with her first child — a deal-breaker for deployment.
Lessons CHG veterans learned from the military
Learn to trust
"It really was a dream job," Amber says. "Some of our civilian jobs didn't match what we did in the military. We came from all kinds of careers and personalities. I think one of the greatest strengths I got from the military was trusting. I think the compassion piece of different people and environments opened my eyes. It made me a better person."
Stand up for yourself
Helen says her military service helped her learn to express her thoughts and opinions. "With the stigma of being female, I had to learn to stand up for myself very fast." While Helen acknowledges military service is different for everyone, all five of these vets say their service changed the course of their lives and their careers.
Never give up
"I thank the Marines for virtually everything I've accomplished in life," Jeremy says. "They taught me how to be disciplined and not quit on anything." He says the Corps also taught him how to keep commitments and do whatever it takes to get the job done.
"What tough looks like took on a whole different meaning to me," Marcus says. "It taught me a lot about myself and perseverance."
"So many people just give up on things," David says. "In the military if you're given a task there's no option but to complete it. You do it because you have to."
How to say thank you to veterans
The fear and frustration, the anger and accomplishment, discipline and knowledge that a total stranger is now family to you, are all part of the package of earning the title of veteran. How can those of us who know none of that adequately thank our colleagues?
"For me, it's a simple 'Thank you for your service,'" Dave says.
"I don't really see Veterans Day as a day to celebrate myself," Helen says. "I like to celebrate the career veterans. The ones that really gave their lives through the good and the bad."
Marcus says, "There are folks who have sacrificed much more than I have. I take any and every opportunity to say thank you. Thank you for your sacrifice." He adds, "Don't wait until November 11. I think it should take place every day."
"I hear the national anthem and I cry every single time," Amber says.
Twenty-five years later, Jeremy says some of his military memories are still painful. "I don't know that you ever truly make peace with some of the things you've done. You accept that the things you've done you did for the right reasons, and that you did your job. You hang all of your hopes on that. That everything you did made a positive impact on the world, not a negative one."
To all our CHG veterans, thank you. Thank you for your service.