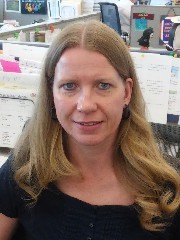 Thirty years ago, Tina Rasmussen joined our CHG family as an administrative assistant in our accounting department. Three decades later, she's grown her career and cultivated lasting friendships. Currently, Tina is an associate quality manager on our QM team, ensuring we're sending quality providers to facilities across the country. Tina says she loves working at CHG because of our people-centric culture as well as the amazing people she works with every day. "I love the CHG culture and core values," Tina shares. "And I REALLY enjoy building and maintaining great working relationships with my CHG family!" With 30 years of experience at CHG, Tina is an expert at what it takes to grow a lasting career at our company. Her advice to our newer team members is to take advantage of all the learning opportunities we offer. "The 'sky's the limit!'" says Tina. "There are so many resources and opportunities for individual and personal growth and development here at CHG. Take advantage of it when the timing is right and continue to learn and improve within your current job role and use each position to enhance your next career move." Learn more about Tina in the Q&A below.
What is your most memorable moment at CHG so far?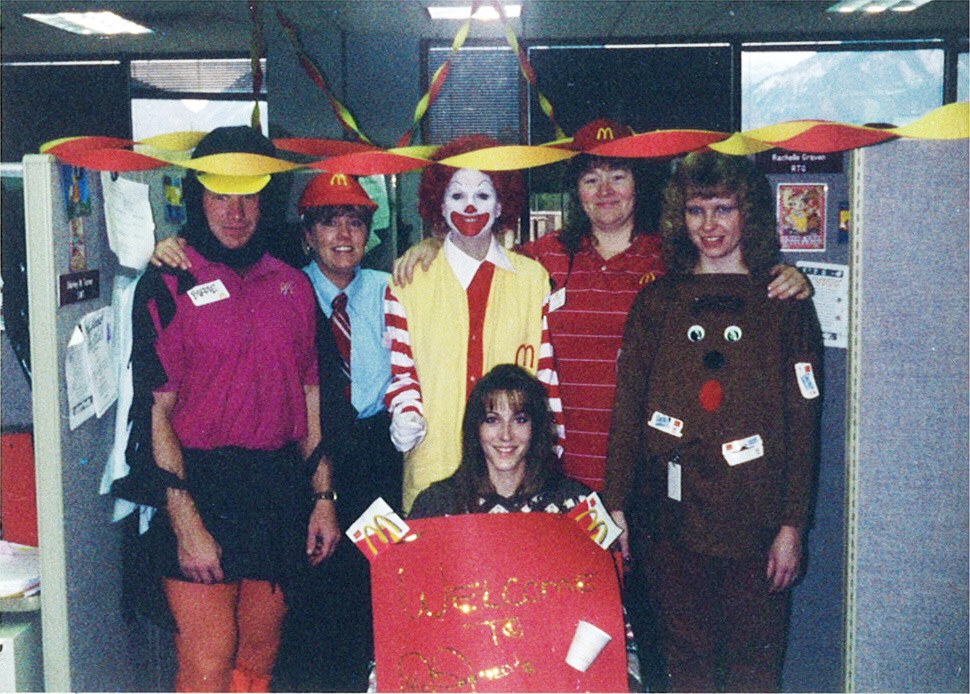 There are so many, and I'm sure I'm forgetting some but here are a few:
Friday "Happy Hours": Every Friday at the end of the day, all employees and management would gather to celebrate the week with food, friends, and fun.
I'll never forget the time a disgruntled lady drove her SUV through the lobby of our building at the Woodlands — made the front-page news.
Halloweens were crazy here at CHG — more creativity and time-intense than anyone could imagine (whole teams of Monopoly; CandyLand; Beauty Pageants; Wizard of OZ; Titantic; Blair Witch Project, etc). It was practically a holiday that took a year to plan and prepare for and recuperate from, too.
So much change and growth at CHG over the years — from management styles, cultures, and number of employees (20 – 3,000) to four different buildings and additional divisions and brands (CompHealth, Weatherby Healthcare, RNnetwork, Destination, Foundation Medical Staffing, Global Medical Staffing) and many career opportunities for me over my 30-year tenure.
What was it like when you first started working here?
I do remember my first day. I interviewed at CHG downtown and remember the "family," close-knit feeling of friendship and camaraderie and remember thinking to myself, "I could totally see myself retiring here." 
How have you grown personally while working here?
I've had the opportunity to learn and try new things (skills, promotions, management, business travel, etc) and meet such amazing people throughout my CHG journey. Aside from travel, housing, HR/benefits, marketing, and IT, I think I've been able to at least dabble in all other areas of the business while working at CHG.
I've been able to transfer the many CHG skills and tasks I've gained over the years into my personal life to help me grow and develop outside of work, too.
Lastly, I've also raised my family here. I was married in April 1989 and started working at CHG in December 1989, so all of my children (Chambrae - 28; Dakota - 24; and Dawson - 17) were all born and raised at CHG — they don't know anything else.
What changes have you witnessed throughout the years? 
Amazing technology changes and advances — from a very archaic computer system to much more user-friendly and capable systems. I remember when the entire mailroom was about the size of one of the larger conference rooms now — one or two fax machines (onion-skin paper), and mail would come once a day, and if you needed something in between the mail runs, you would have to go down to the second floor to pick up packages, faxes, etc. 
What is an interesting fact about you?
I share my birthday with Donny Osmond (date, not year
?
).   
What is your go-to karaoke song? 
[caption id="attachment_10281" align="alignright" width="332"]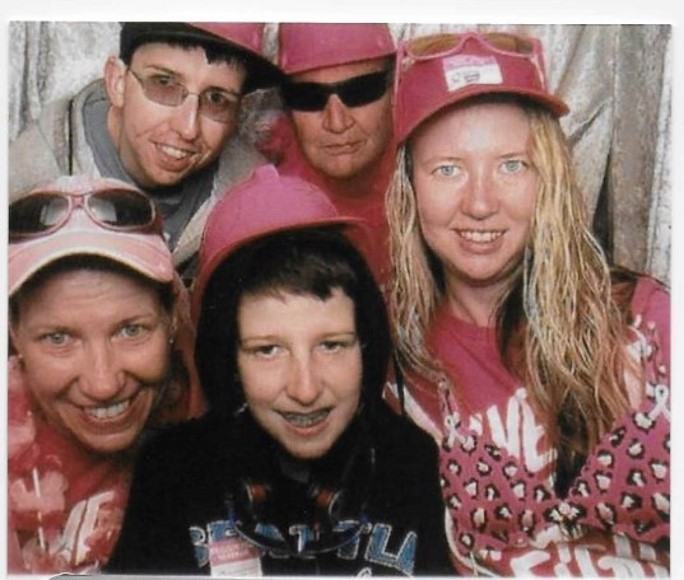 Tina and her family[/caption]
"Stop! In the Name of Love" by the Supremes.  I always remember my sister and I singing and dancing to this song whenever we would get together…fun memories!
If you were stranded on a desert island, what three things would you take with you?  
Family, Diet Coke, and many decks of playing cards.
If you could share a meal with any three people, living or dead, who would they be and why?
My Dad (deceased since Jan 1993 — I was only 24 years old and my daughter was just 18 months old ☹); Abraham Lincoln — always been one of my favorite U.S. presidents for his accomplishments with humanity during the Civil War and his bravery and honesty; my maternal grandmother — I never knew her as she died when my mom was only 10 years old, but I have always been told growing up that I looked like her and even had some of her mannerisms.
Want to work at a company where you can grow your career?
Check out the open jobs at CHG.