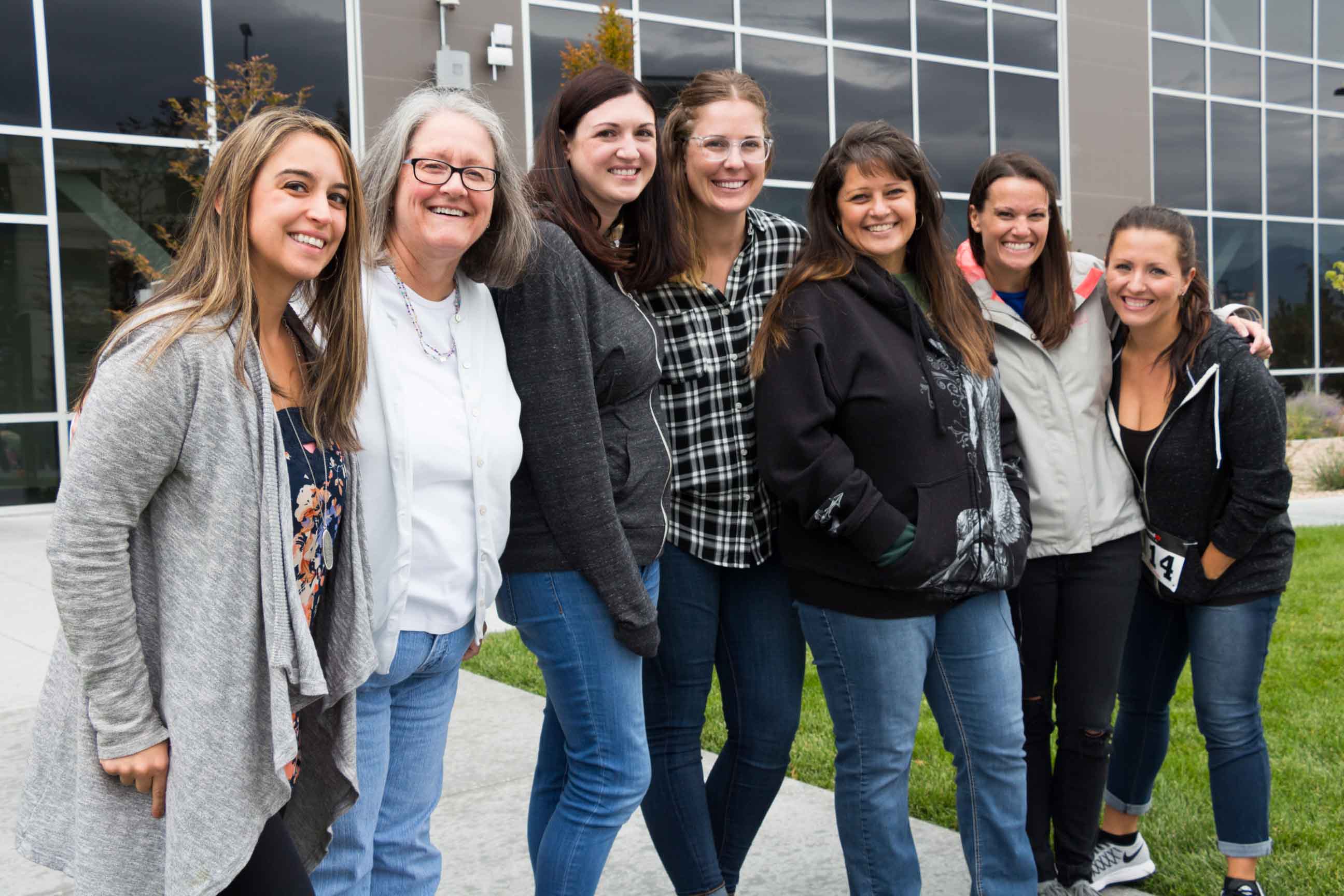 Women are making definite strides in the workplace. There has been more dialogue around women and work than ever before, thanks to the 
Lean In
 campaign championed by Facebook COO Sheryl Sandberg and the NBA, and tough talk from celebrities like 
Jennifer Lawrence and Patricia Arquette
 about the gender wage gap. But we still have a long way to go, especially in Utah. Women make up almost half the workforce in the Beehive State, but they earn less than half of what men do, according to the U.S. Census Bureau 2008–2012 American Community Survey. Why such disparity? One of the underlying issues is a pervasive confidence gap that plagues our female workforce. Though confidence is an essential part of leadership, many women struggle to find it. In fact, a
 KMPG's women leadership study
 reported that 60 percent of women find it hard to view themselves as corporate leaders. This confidence gap is a widespread and damaging issue, and organizations have the opportunity — and arguably the responsibility — to help their women workers believe in themselves. Nearly 60 percent of the employees at CHG are female. For the continued growth of our people and success of our company, we need to make sure we're empowering these women to tap into their potential and help them envision themselves as leaders. Not only is this the right way to maximize our workforce, it's just the right thing to do. Here are a few ways organizations can help their female employees raise their hand for leadership opportunities:
Establish women networking groups. At CHG, we encourage our people to create employee network groups to connect people of similar interests. One group is Women in the Workforce—made up of female and male employees. The group recently organized a panel of female executives to discuss women in leadership. At this event, one of the panelists asked the attendees to raise their hand if they saw themselves as leadership material. I was shocked when only a few hands went up. At the end of the event, after a number of female leaders had spoken about their path to leadership, the women were asked again if they could see themselves as a leader. Almost every hand in the room went up.
Build the company-wide conversation. No movement progresses without words and it starts with statements of equality. Talk to company leaders about committing to help eliminate the confidence gap. Those words can then develop into regular meetings, trainings, and programs aimed at building confidence and achieving fairness.
Promote mentorship. You can't be what you can't see. It's vital that women interact with leaders to better visualize themselves in these positions in the future. Promote mentorship programs in which managers coach entry-level employees to help them develop the skills and confidence they need to reach their career goals. Support organic mentorship as well by cultivating a culture of employee interaction and friendship independent of position or level.
Organizations throughout Utah are filled with amazing women who will make great leaders, if we only encourage them to raise their hands and say yes to the challenge. More women in leadership leads to more diversity of perspective and opinion, creating organizations that are in a better position to succeed.
This article originally appeared on Utah Business.