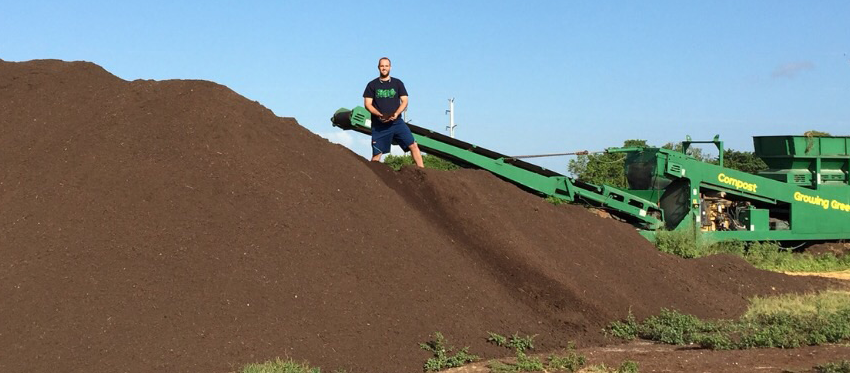 We have some pretty amazing people at CHG Healthcare. And while they love their day jobs, part of what makes our folks so great is the passions they enjoy pursuing on the side. Take a look at some of their side hustles.
The mushroom man
Scott Lyons is a sales consultant in Fort Lauderdale but he makes a side income off dirt. Not just any old dirt – compost that's good for growing mushrooms. Scott's always loved cooking and in college he took up growing his own mushrooms at home.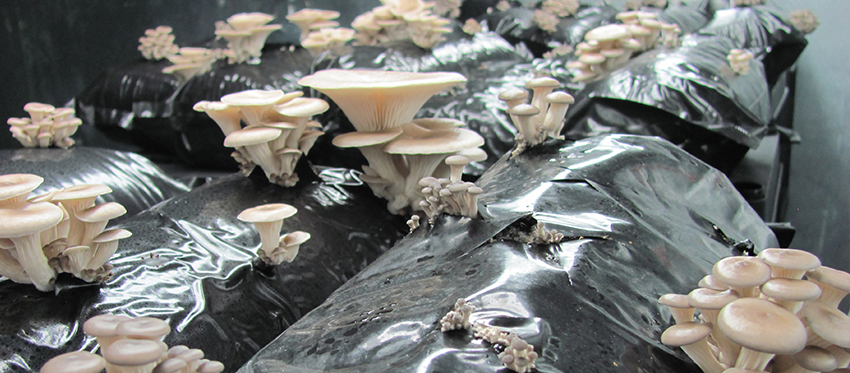 "I was paying a lot of money for compost," he recalls.
Instead of paying $3.50 per pound for the good stuff, he decided to try making his own. "It worked better, and it only cost me 20 cents per pound." He opened a compost company and soon was selling 20,000 pounds of it a month. That's when he discovered a need for gourmet mushrooms. His company, Sublicious Farms, had employees and acres and gigs with celebrities like Martha Stewart and Japanese celebrity chef Nobu. As Scott and his wife prepared for the arrival of their first child, they decided they wanted a lifestyle that didn't require a 120-hour work week.
Although he misses his restaurant connections, Scott says his side hustle lets him enjoy supplying mushroom farms with great compost and the specially inoculated grain that will ultimately become mushrooms. His flexible Weatherby schedule lets him put in a few hours at the farm first thing in the morning before going to the office. Check out his Instagram @subliciousfarms for some amazing mushroom pics and tips.
Hot stuff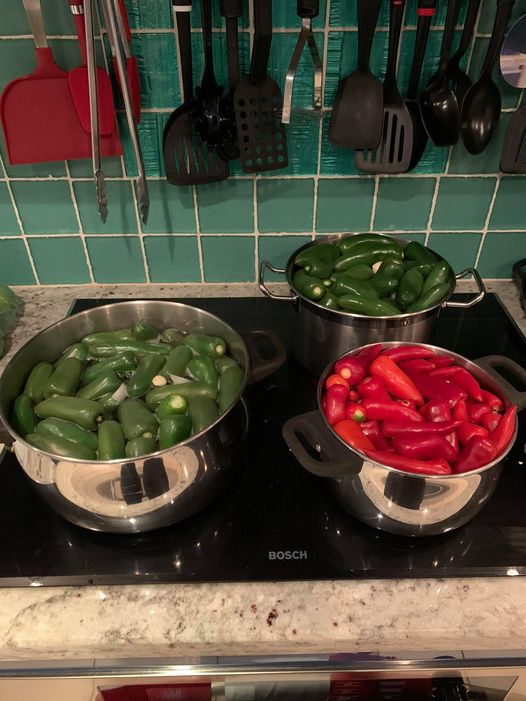 By day, he's a mild-mannered senior desktop services specialist in our Boca Raton office. But at night, Silas Escalante is hot stuff – specifically salsa and hot sauce. "I like to cook a lot," Silas says. "I just made up my own recipes and started growing my own jalapenos." He had a head start from time he spent working in the kitchen of his family's Mexican restaurant as a kid growing up in Texas. When he moved to Florida, Silas discovered there wasn't a lot of Mexican food available. He started bringing homemade tacos, hot sauce, and salsa to work parties. His colleagues raved about the food and that gave him the idea to start selling salsa and hot sauce.
"There are very few ingredients in hot sauce," Silas explains, "mostly peppers, water, vinegar, and salt. The Scotch Bunnie gets carrots." You read that correctly. One of his hot sauce offerings is called Scotch Bunnie. The carrots give this one a little sweetness but Silas warns it still has quite a kick. Sy's Premium Homemade Salsa, as he calls his Facebook page, offers seven different kinds of hot sauce, which he ships all over the country. Silas also makes five kinds of salsa, however, these days, the salsa making is on hold.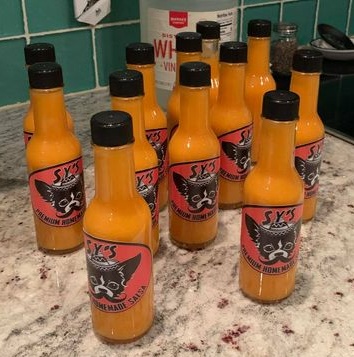 "I only sell the salsa fresh," he explains. He used to bring a cooler to the office filled with jars of salsa on ice. Now he concentrates on the hot sauce because the processing gives it a longer shelf-life. After cooking and mashing and straining the peppers, then pouring the heated sauce into sterilized five-ounce bottles, the hot sauce is sealed and ready to ship.
"I really pride myself on using only natural ingredients," Silas says about his side hustle.
While he enjoys cooking, Silas says what he really loves is spreading the joy cooking brings. If you'd like to share the love, you can order through his Facebook page, Sy's Premium Homemade Salsa.
Dog heaven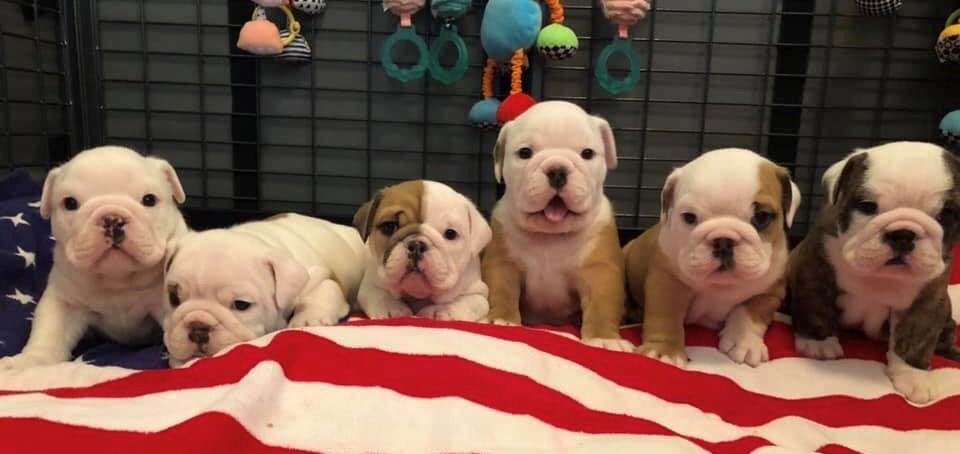 Will Clayton-Bane is a senior benefits consultant at CHG headquarters. He loves putting on a nice suit and taking Daisy out on the town. Well, maybe not the whole town, just the dog show.
Will and husband, Jimmie, love English bulldogs and spend their spare time training and showing them. Their side hustle is more than a hobby. Will says they have participated in as many as 100 shows a year, pre-COVID. Their first dog, Bert, found his way to their home via a bulldog rescue group. Loveable, but definitely not show material, Bert began a learning and loving experience with the breed that continues today.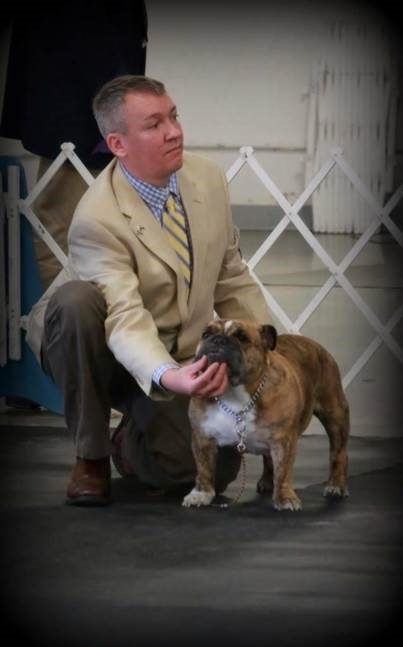 Will and Jimmie own several bulldogs and dream of being invited to the famous Westminster Kennel Club show. Their dog, Moon, was well on his way to grand champion status until COVID came and shut down the show circuit. Will says, "I would love to buy an RV and travel the US and do this full-time."
To learn more about English bulldogs and to see the Will and Jimmy's dogs, visit their website at banebulldogs.com.
At CHG, our number one core value is Putting People First. Our flexible scheduling gives our employees opportunities to pursue their passions without sacrificing them. We think it helps us bring our whole selves, and our best selves, back into the office - even when the office is at home.