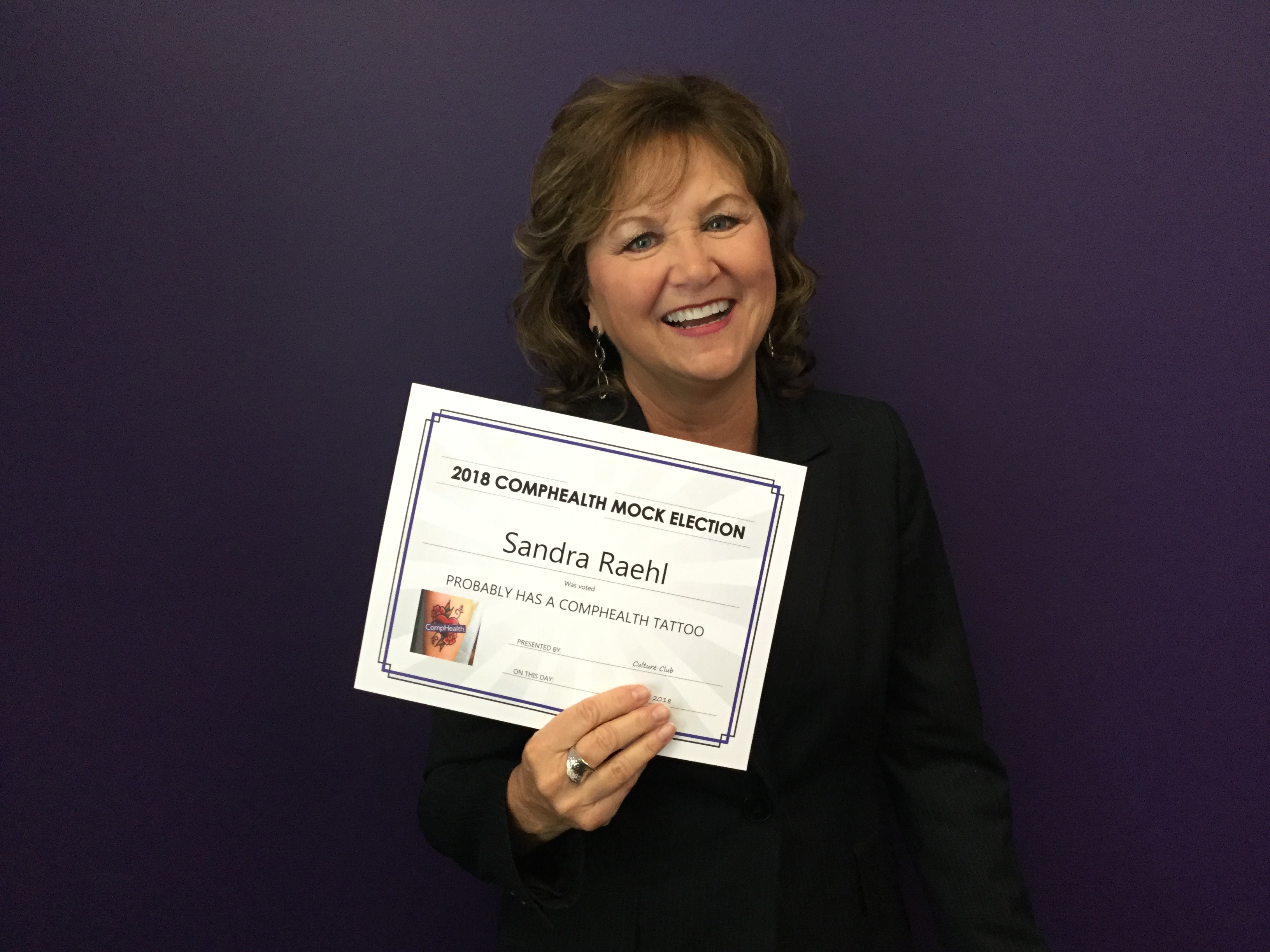 Any commitment spanning a quarter of a century is worth commemorating, but dedicating 25 years to a profession, even after an incredibly rocky start, is worthy of celebration.
CompHealth
's divisional president for rehab therapy Sandra Raehl began her career at CHG as a recruiter for the physical therapy team, but she was contemplating leaving after just a few months. "After training, I wasn't sure if I was in the right place because one of the individuals I worked with was so negative," she says, "but then I decided to align myself with the top producers of the division and ask my leader questions to ensure I was going in the right direction." Thankfully, her decision to align herself with the right people paid off in the end, and Sandra's grateful she stuck it out. "I discovered that I had found an incredible company. It was great to find a place where people genuinely care about each other and care about what they do," she says. Challenges are an inevitability in any long-term relationship, but Sandra welcomes all of them and sees each of them as a gift and an opportunity to grow and develop. Though there have been speed bumps along the way, she has found an abundance of positives. One of her most memorable experiences was receiving the promotion to divisional president after a three-month trial period. Tips to live by? "Never stop learning from others," she says. "I'm constantly learning from my peers, other leaders, and team members. Don't be afraid to go to others for advice, and continue to learn from your mistakes." Here are some fun facts Sandra shared with us:
What is an experience you've had at CHG that you'll never forget?
The staff still teases me about how bad I was at making cotton candy during the office carnival, and that was nearly 10 years ago. I have to admit it was pretty funny. I had cotton candy everywhere except where it was supposed to be.
What changes have you witnessed throughout the years?
The focus on our culture and
Putting People First
. Lots of support and guidance, especially during the tough times.
What is an interesting fact about you?
My former career was as a competitive figure skater, and then I became a figure skating coach for 25 years. One of the highlights of my skating career was training a college (Ferris State University) men's hockey team to improve their basic skating skills.
If you had a day to do anything at all, what would you do?
I would spend time on the beach chatting with my sister and sipping a Russian mule (what I call a Moscow mule).
If you were stranded on a desert island, what three things would you take with you?
I would hope I was stranded with my family, but if I was alone, I'd bring a good pair of walking shoes, matches, and water.