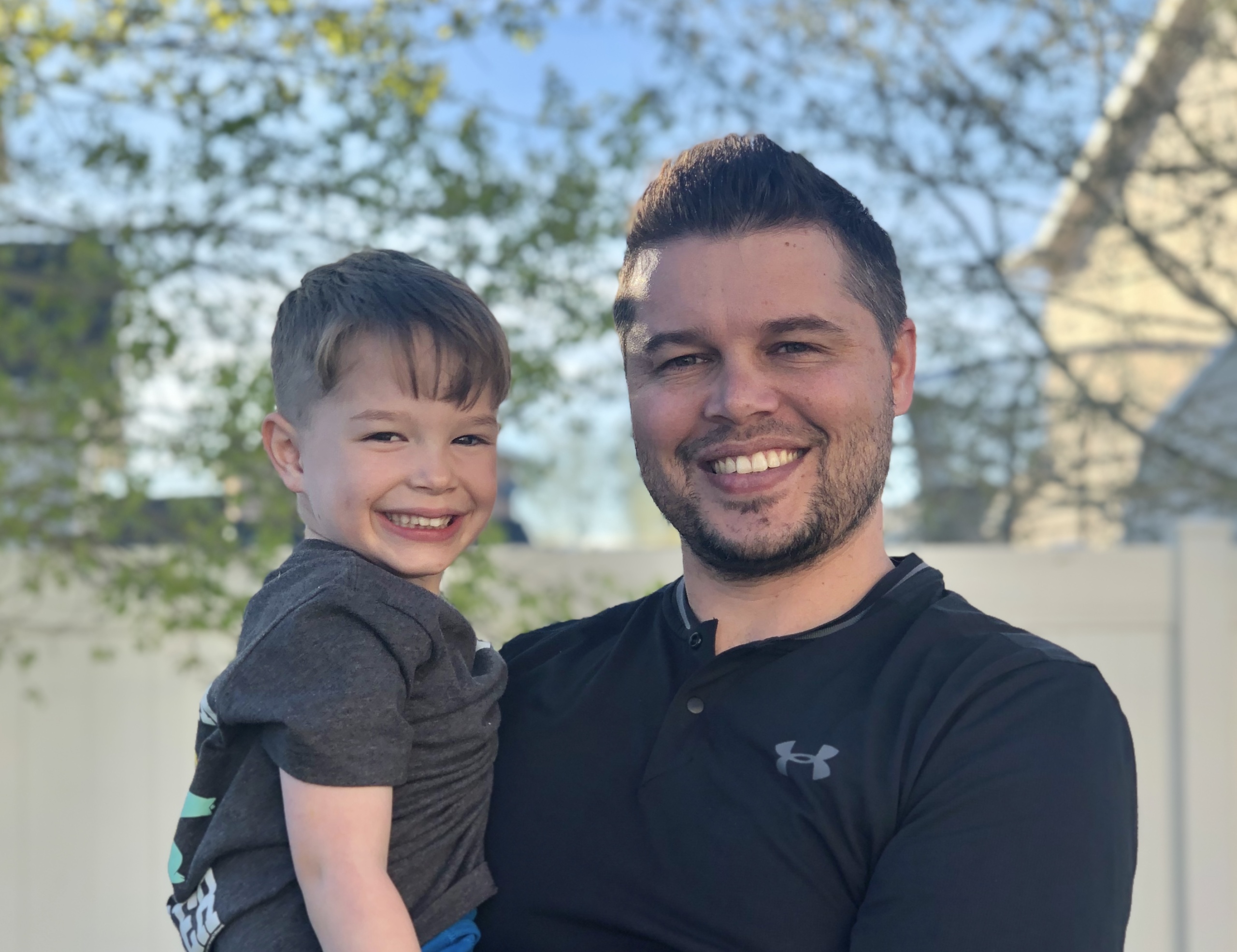 "He's always the first person to volunteer to help out …"
"He has been eager to learn and always willing to jump in to help, even after hours …"
"He proactively communicated status, set expectations, and quickly responded to issues …"
"Brandon Sellers is the most amazing person in our company. I truly cannot imagine how much harder my job would be without him."
Brandon Sellers could probably write a book on our core value Quality and Professionalism. As these recognition quotes indicate, he won't have to. His colleagues have done it for him.
Brandon joined CHG Healthcare almost two years ago. He left a more senior position to come to CHG's IT team because he'd heard such great things about the company. Although his first job was a step backward, Brandon says, "When I came and saw the people and the building, I told my wife, 'We have to figure out a way I can do this.'"
Brandon started on the IT service desk and was recently promoted to a systems engineer on the operations server team – the job he wanted all along. "We're responsible for all the infrastructure," he explains, "all the servers and things on the back end that help the business progress forward."
Working with his dad in the family's masonry company helped prepare Brandon for success. Brandon's dad taught him that working harder and working smarter don't have to be mutually exclusive. "When you do both, you'll end up with a good product," he says.
Brandon loves a challenge and the opportunity to learn something new any chance he gets. "I always try to put myself in the shoes of the person who's having the problem," he says. "In the long run, if I can make someone else successful, that's success for the company and also success for me. All of us are in this together."
When it comes to core values, Brandon believes CHG walks the talk. "I've noticed in other companies the only time core values come into effect is in big meetings. CHG's not like that," he says. "It really does feel like every person is trying to live those core values and exemplify and magnify them."
We couldn't agree more. It's people like Brandon, who live our core values and enhance our amazing culture, that make CHG a great place to work.
If you're looking for a career in technology, check out our open jobs today.