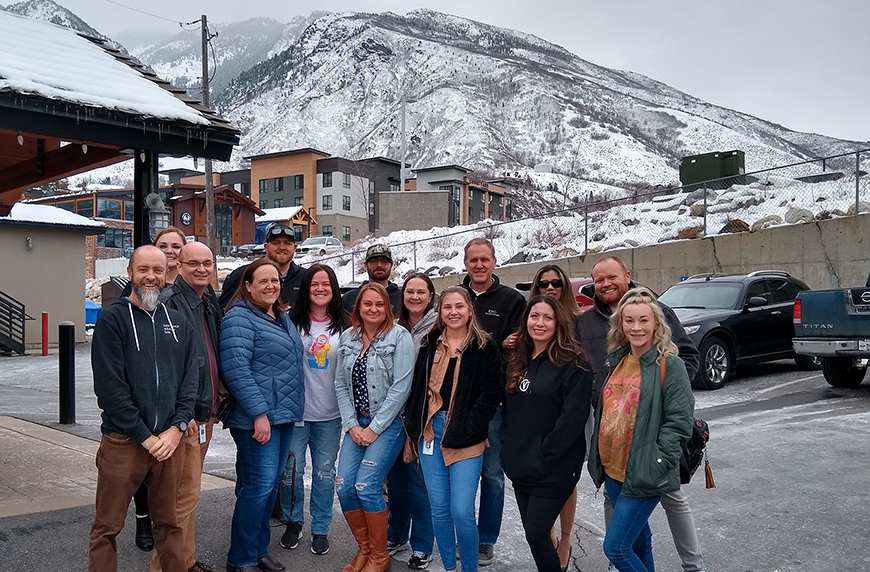 Ben Evans is a senior software engineer at CHG Healthcare. In this article, he shares how he found the perfect tech job in an unlikely place — a healthcare staffing company.
When people meet me, they're usually surprised by my English accent. I spent my younger years in England and Africa before moving to the United States when I was a teenager. The experience of living abroad taught me a few things: I work to live, not live to work; friendships are paramount; and it's important to never stop learning.
Throughout my 15-year career as a software engineer at multiple digital marketing agencies, I always tried to find companies that supported my ideals. I found good companies along the way and was a loyal employee at each one of them. It was only when I stopped learning at a job that I'd decide to move on to my next career opportunity. I recently found the holy grail of engineering jobs — in an unexpected place.
A different kind of culture
A year ago, I was on the hunt for a new job. An opportunity emerged to work for a company that was not the traditional tech workplace. CHG Healthcare, a healthcare staffing company, was forming an engineering team from the ground up to build and support a whole suite of digital products for their providers and clients.
Working for a stable healthcare company — instead of the usual tech startup — piqued my interest. But what was most appealing about CHG was how culturally different it was from any company I worked for in the past. Their values focused on putting people first and ensuring employees were engaged and happy — a whole-person approach. It was a novel concept to me that I wanted to experience firsthand.
I'm now a year into my job here and it has been one of the most rewarding experiences in my career. I had a false impression that healthcare software engineering would be boring for someone with my background. And that it might not offer the same kind of opportunities available at tech-first companies — like using newer technologies and keeping up with the latest developments in the industry. I was so wrong!
RELATED: 3 big reasons CHG is trending as a top company for software engineers
For people who want to keep learning
Not only am I working with modern JavaScript technologies, like Vue.js on the frontend and Node.js on the backend, I'm adding cloud computing experience to my resume with Amazon Web Services. The software engineering department at CHG is new, so it's nimble. There is no clear delineation between frontend and backend engineers, which adds more variety to my job. My tasks often include backend and frontend work — building and developing UI, working on infrastructure tasks, and testing. And I love being able to work on a broad range of products.
CHG understands how important it is to develop a good product, take it past its development stage, past its launch, and into the great beyond. We keep rolling out new features and the technology is always changing, so I am always learning. I am surrounded by colleagues who are also excited to learn and there are plenty of opportunities to do so. If a teammate is strong in a certain area, the knowledge is shared among the team — which has made us all better engineers.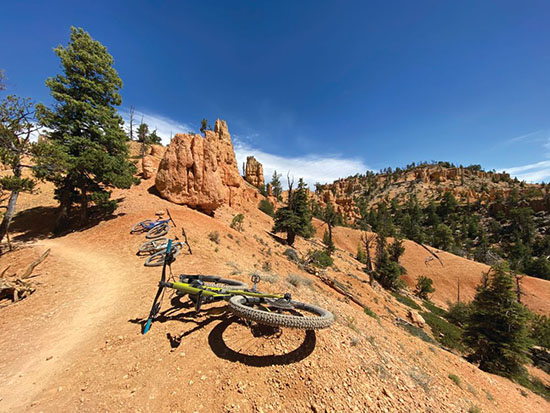 Embracing and loving work-life balance
Life outside of work is also important to me. I am a single guy with no kids and want to live life to the fullest. I am not working crazy 60-hour work weeks. I'm done with work between 5 and 6 pm each day, so I have time to do other things I enjoy.
If it's light outside, I hit the trails on my mountain bike. I've had a great time getting to know other mountain bikers through a CHG employee network group — together, we hit up the trails in Moab and had a blast. Everyone at this company has the time to live their best life outside of work. Again, work to live, not live to work, right?!
Looking outside what you think is your perfect job can lead you to options you never anticipated. CHG is looking for top engineers who are passionate about what they do. This could be the last new job you ever take.
This article first appeared in Silicon Slopes Magazine, Winter 2020 issue.