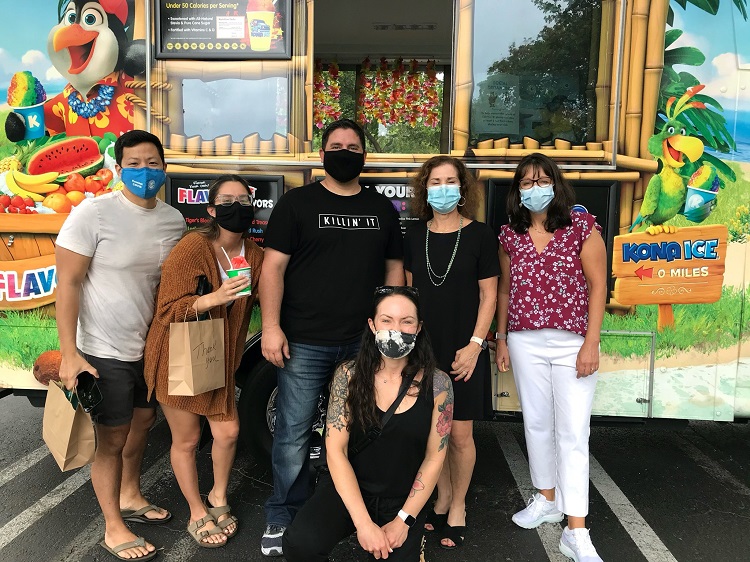 The year the pandemic hit was extremely difficult. When the coronavirus started to spread rapidly across the U.S., CHG Healthcare was forced to evaluate our operations, while doing all we could to live up to our leading core value, Putting People First. Now that life is returning to a more normal place, we're able to look back and use what we learned as a business to make CHG an even better place to work.
We're embracing a hybrid workplace
In March 2020, the U.S. government started shutting down non-essential businesses and released orders to shelter in place. Our facilities team quickly helped organize a drive thru event where employees in need of home office equipment could come and pick up monitors, chairs, and technology to improve their work-form-home experience. Our people continued to work from the safety of their homes for the remainder of the year and well into early 2021.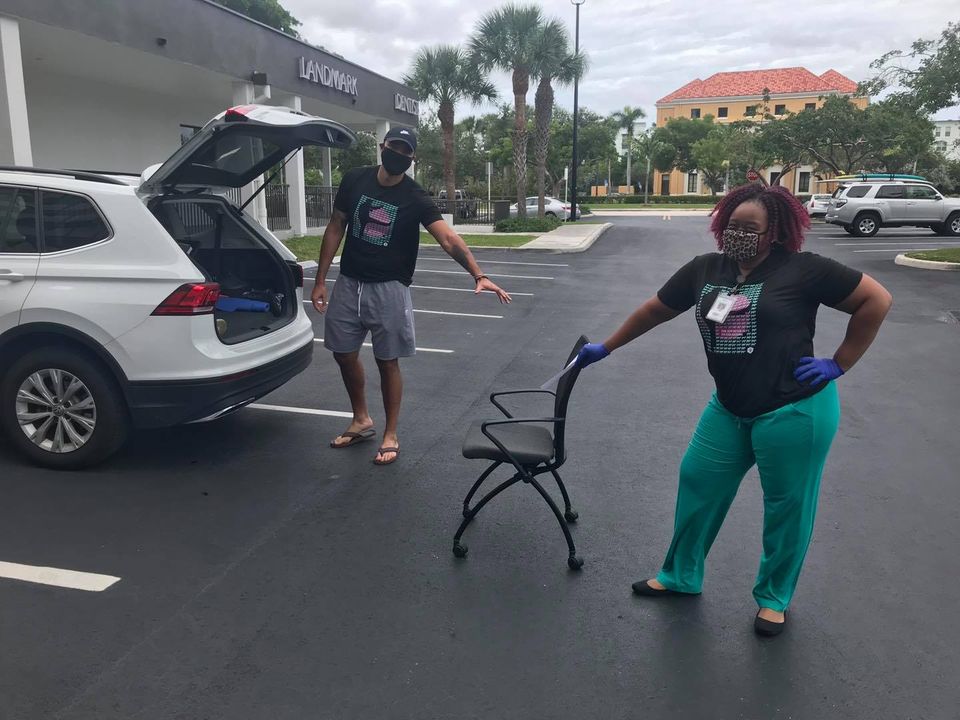 Fast forward to today and we've slowly opened our offices with our people's health and safety in mind. Some employees have decided to come back full-time or adopt a hybrid work schedule — splitting their time between the office and home. Others have chosen to remain home full-time. It's a new era of flexibility and we believe this is a great thing for our company and our people.
We're loving virtual events and training
We're not going to lie — we struggled at first to find a way to engage our employees from afar. It took a while to figure out the right cadence of meetings and how to get teams together without actually being together.
Our corporate events team quickly pivoted to this new virtual world and adapted our annual in-house events to virtual platforms. They also created a virtual toolkit for our leaders to reference for creative ways to build team camaraderie. Even as some of our people return to the office, we'll continue to offer a mix of in-person and virtual events to unite all of our employees no matter where they are.
Related: CHG's events team throws out the rule book and embraces flexibility for annual incentive program
Pre-pandemic, we would fly all new employees to our Utah headquarters to learn about CHG's culture and the basics of our business. We've since adapted our Foundational Training program to a remote model and new hires report they're happy about the experience. Our local divisional training teams have also followed suit and now provide virtual training to those who can't join us in person to learn about their specific roles within the company.
RELATED: CHG's training program wows new hire
We're all about communication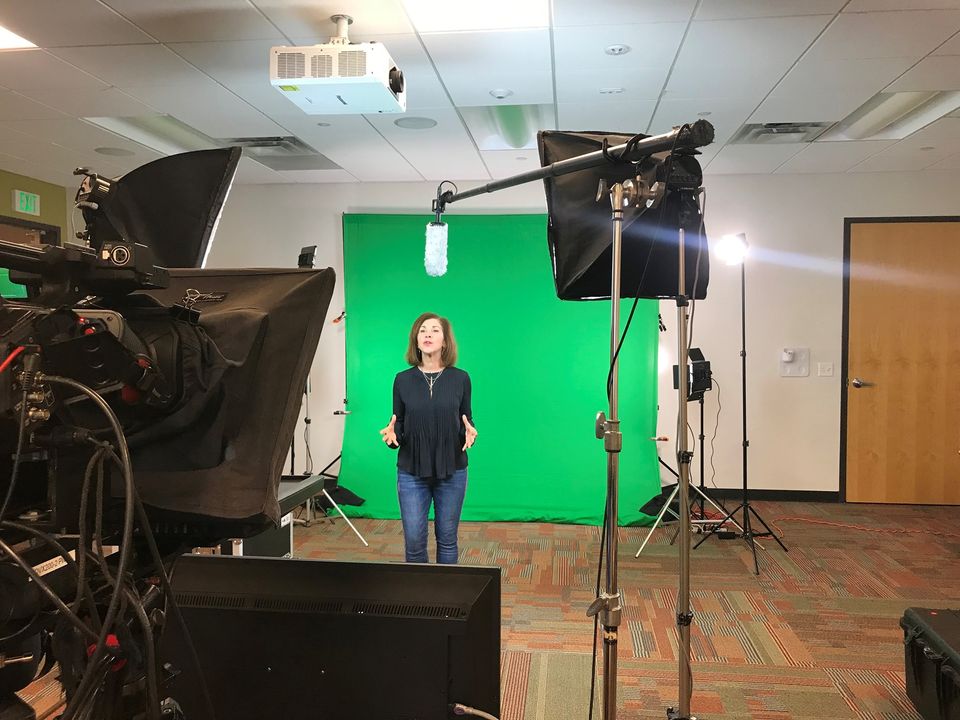 Transparency hit an all-time high during the pandemic. Our people weren't in the office for business updates but still craved frequent communication. Scott Beck, our CEO, started holding regular all-company webinars where employees could hear the latest news. The format remains a staple of his communications to employees. In addition, our division presidents use webinars, blogs, newsletters, and emails to share news and updates with their people regularly.
We're also using surveys more frequently to gauge our employees' opinions. For many years now, we've asked our people how we were doing as a company through our annual Employee Experience Survey. During the pandemic, we also created a program where employees can submit feedback and suggestions to our CEO and division leaders anytime – anonymously or by name. Our leaders review the input and respond to the individual or broadly, as needed.
We're supporting our people during this time of need
Like most companies, CHG experienced the negative impact of COVID-19, including a drop in demand for our services. As a result, we made the hard decision to reduce our workforce and say goodbye to some of our team members. Additionally, some of our people and their families got sick with the coronavirus, kids were learning remotely, and relatives needed caring for. To provide support, we expanded our Employee Compassion Fund to allow our people to request immediate tax-free relief grants to help pay for day-to-day needs.
Juggling work and home life wasn't always easy. We decided as a company to embrace a level of flexibility we never thought we'd get to before the pandemic. Work hours became more flexible and we embraced children and pets popping up on our Zoom calls. Today, these guest appearances have become another fun part of our ever-evolving culture.
RELATED: Company flexibility makes working from home possible for mother and employee
We're improving our mental health benefits
Stress and uncertainty also impacted our employees' mental health. Feeling isolated and balancing the new norm of masks, social distancing, and lots of hand sanitizer left many struggling to cope. But our benefits team leaped into action and hired more mental health counselors for our people to access at our on-site Marathon Health clinics.
Our 2021 benefits package also included the timely and helpful additions of the Sanvello and Talkspace apps, as well as access to mental health professionals 24/7 through Teladoc. We've also made it a priority to normalize mental health discussions within our organizations and added training for our leaders to recognize warning signs. This mental health support is here to stay and just one of the ways we're putting our people first.
We're making healthcare more accessible
Every year our employees can participate in health courses and challenges to earn points toward a hefty discount on their insurance premiums. Many of these offerings used to be only accessible within our offices. Now we revamped our program to offer virtual courses and do-at-home activities — like our exercise and healthy sleep challenges. We also mail diagnostic kits and offer vouchers for flu shots, so our employees have the freedom to manage their health on their time.
We're simplifying operations
We're looking at our company with a new lens by updating and improving our workspaces to enable better collaboration for a hybrid workforce. And we're fully investing in technology that simplifies our operations and improves the experience for our people and our customers.
Has the pandemic been difficult? Absolutely! As an organization, we had to make tough decisions, and our people had to make a lot of individual sacrifices. But even during difficult times like we've faced over the past year-plus, CHG remains focused on putting our people first and becoming an even better company for today and for tomorrow.
Looking for a job? Enjoy the many benefits a career at CHG Healthcare offers. Current job openings can be found at chgcareers.com.