In this series, My CHG Story, we highlight employees and their unique experiences at CHG.
Ted Richardson has worked at CHG for a year and a half as a provider representative for the CompHealth locum tenens emergency medicine team. While Ted says he enjoys the people he works with and has a great team, he likes the fact that his job is meaningful to others, too.
"The best part of my job is knowing that I am helping meet the needs of physicians, clients and the patients they serve," Ted shares.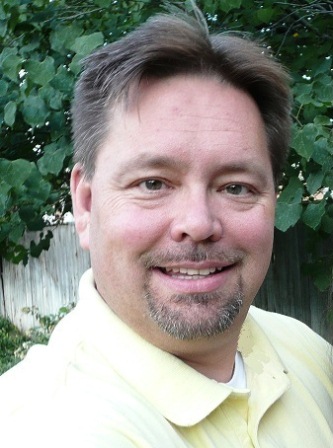 Ted recently shared the following experience he had as a brand-new CHG employee:
I started Boot Camp in December of 2009 after having been recommended by a current CHG employee. I was unsure at first about the company and didn't have a lot of information, but the person that recommended me assured me that it was a great place to work.
As I went through Boot Camp, I was impressed. The training program was demanding, not the cursory overview that I had received in previous positions. This company actually invested in you and wanted you to know their business! I was also very touched to receive a birthday card a couple weeks into my training, another sign that CHG truly lives its philosophy of "Putting People First."
The crowning experience for me may seem like a little thing, but for me it meant everything. At the end of a long day, I was late leaving work and was alone waiting for the third floor elevator doors to open and take me home. To my surprise, the only person in the elevator was Mike Weinholtz, the president and CEO of the company! Even though I was a newbie, I still knew who Mike was, although I was sure he didn't know me.
Well, I was right! Mike stopped, looked at me, extended his hand and said, "Hi, I'm Mike. I don't think I know you! How are you doing?" At first I was surprised that he would take a moment to say hello, and I mumbled some sort of response indicating I was a new Boot Camp recruit. Mike wished me well and told me he was glad that I chose to come to CompHealth.
That single experience, more than anything up to that point, solidified my belief in the culture here at CHG. Since then, I have seen so many more examples of the effort and care the company puts towards their employees. I have been very happy working here, and I am always excited to tell people where I work and what kind of organization we are. I look forward to coming to work each day, and I truly believe that CHG is a great place to work.