Susie Ahrens, senior accounts payable processor at CHG in Salt Lake City, Utah, has been with CHG for 19 years. In that time, she has come to truly appreciate the current executive leaders and the dedication they have to employees and making sure they achieve a positive work-life balance. It may have taken her time to adjust to the vibrant culture here, but today, Susie loves working with employees of all divisions and seeing the culture brighten and develop.
"'Putting People First' has become CHG's philosophy and way of life," Susie says. "Employees are able to balance their work and personal lives."
Read on to hear about Susie's 19-year journey with CHG!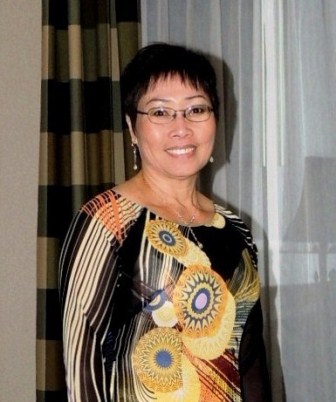 After 17 years working at a hospital, it took me some time to get used to the vibrant culture at CompHealth, since it was a young company in every way. It was not all that structured, but the energy was incredible and it was a great motivation to keep me staying energized, productive and motivated.

Unfortunately, being a small company, CompHealth was bought and sold many times by bigger corporations. Each time, we would have a whole new upper management, and most likely the new executives would never know or care who employees were or what we did as long as the bottom line was a profit. There was always a wall between "them" and "us," and none of them were approachable.

In 1998, Mike Weinholtz became the president and CEO of CHG, and it was the best thing that ever happened to this company. Like a shining armored knight, he rescued CompHealth and declared its independence: We no longer belonged to any corporations, no longer worried about who would be our next boss and no longer worried about the uncertainty of the company.

Under Mike's leadership, CompHealth started growing stronger and bigger, with a new management that really cared about employees. During the two-year recession, we still kept our job benefits. Team leaders work with employees to make our lives easier, some allowing employees to work from home, some changing schedules so that employees can carpool or conveniently pick up their children from school. The allowed flexibility is helpful and accommodating. Every year, human resources announces more benefits, holidays and increased bonuses. We are also allowed to gift PTO. Another factor that impressed me is how our executives are down-to-earth, approachable and always among employees.

I have seen how CHG works with my fellow employees to help them keep their jobs after a long illness or personal problems. I have been lucky to not have had any misfortune so far, but this makes me feel good and secure about my job if anything ever does happen.

The recently added in-house clinic is probably one of the best benefits; employees can visit any time for minor health issues with no co-pay, no travel, no PTO and no hassles. I had my first experience with the clinic and was very impressed and satisfied. The health provider CHG picked for us is perfect for the job.

I feel very fortunate and proud to work at CHG – I find myself being envied by friends and families who work elsewhere. Being a minority in the office, I've been treated with nothing but equality and respect. I have enjoyed my job in accounting and have learned a lot from in-house and on-the-job trainings. I work with a wonderful group of people and bosses, and I don't think I can ask for more.
 
Does working at CHG sound good to you? Check out our careers page to see what openings we have!