At CHG, Putting People First is one of our favorite core values and as Rick Rogers, sales consultant at Foundation Medical Staffing in Edmond, Okla., can attest to, it's much more than just a catch phrase.
"It really is the way things are done around here," he says of CHG's people-oriented culture. "I've never worked with a group of people that care so much about the people they work with."
Having been recently asked to step into a new leadership role, Rick now supports newer members of his team while maintaining a focus on providing dialysis travel professionals to clients around the country. His new role may be exciting, but Rick's favorite part of the job is still the people he gets to work with.
"It probably sounds cliché, but I really work with a great group," Rick says. "We really treat each other like family."
Rick has been a part of the CHG family for four years now and has had many chances to witness the family-like support CHG employees have for one another. Read his story below to find out how his team members rallied when he especially needed a hand.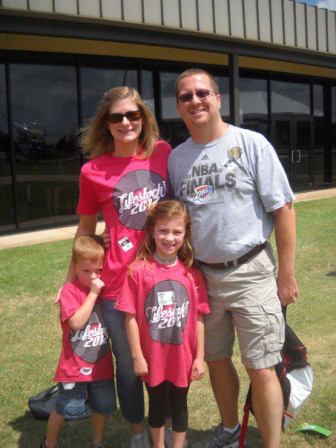 Last spring, while playing at the park with my kids, I fell down. This is not a rare occurrence, but it usually only results in a bruised backside – and ego. However, this time was special: I managed to mangle my shoulder to the point that it required a surgical repair of my left rotator cuff.

The procedure itself wasn't one of the scary ones (unless you saw the pictures of me in my hospital gown). My biggest challenge was what happened afterward. To start, I missed a week of work because I had to keep my shoulder still and the medication I was on would have led to some interesting conversations at work.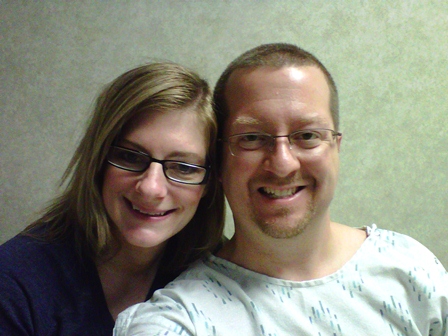 My team rallied around me. They checked on me regularly, handled phone calls for me in the office and even helped me reach my sales goal that week.

When I returned to the office the following week, I was still faced with the challenge of trying to do my job with one arm because my left arm had to be completely immobilized for six weeks. My boss was thoughtful enough to order, and personally install, some hardware at my desk that made it easier to reach everything with one hand. He was also gracious and helpful as I worked a weird schedule allowing me to make regular visits to my physical therapist and follow-up visits to the doctor. Everyone else was extra helpful and proactive in many different ways that allowed me to take care of my travelers, my clients and my family without missing a beat.

Today, the shoulder is better than ever, and I feel closer than ever to my CHG family.

This is far from being my first job, but this is the first time I've ever worked with a group of people who constantly demonstrate how much they genuinely care about each other.
Would you like working with people who genuinely care about each other? Check out CHG's careers page to see if you're a good fit for any of our open positions!