Eight years ago, Ramea Bowles began her career with CHG. From her very first day, she has been strengthened and motivated by every leader she has interacted with. Now, as a manager of operations at CompHealth locum tenens in Salt Lake City, Utah, Ramea has the chance to build and guide others the way others helped her.
"I am truly thankful for being able to work with great people every day," Ramea says. "My leaders have the best intentions for me and continue to push me to be better and do better. I now try to do that for those around me as well."
In addition to being a sales manager on the general surgery team, Ramea is also involved with the senior sales team.
"I love the people that I get to work with every day," she says. "I have worked with several teams over the years, and I have great friendships and connections within our company from all those interactions."
Read all about how Ramea has become a better person and leader during her time at CHG.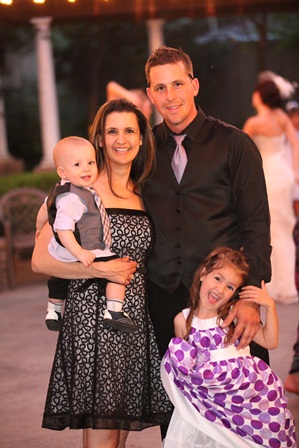 Growing up in Germany and immigrating here when I was 12, I never dreamed of living the American dream the way that I have now. It has been many years since I graduated from the University of Utah. I always think about going back and building my skills, and I will probably do it once my kids are older. Until then, I feel that the training, coaching and time with my leaders is priceless. I get continued support in daily challenges, and I love how everyone here is committed to everyone's success. It has helped me in becoming a better person and a better leader.

Everyone wants to be successful, and I have to make that my priority in being a leader. My decisions are based on what is best for our team and the people on that team. Many times when you are new to a job or new to a company, you have to prove yourself and others don't support you until you do. Since I started eight years ago, I have been blessed with wonderful leaders who have stretched and pushed me in areas that they are strong in and have always given me their support. I am now trying to do that for others. The consultants I have been working with have helped me tremendously. If they are happy and engaged, then they will want to work hard.

My husband, Vaughn, and I have two kids: Madelyn, age six, and Lukas, age one. Vaughn was laid off last year, and he and I talk about the companies and leaders we work for and compare notes. He is with a new company now and while it shares similar traits with CHG, CHG is still above the rest. It still sometimes amazes me that others have such different experiences. Being a working mom has its challenges. To be away from my children as much as I am, I have to love what I do. My kids and I make the time we have our main priority with activities and fun. I love that CHG allows me the flexibility to go to Madelyn's piano recitals and school activities. Though it is hectic, I love it and I could not do it without my supportive husband, kids and my work family.

If you think you'd like working at CHG, check out our job page to see openings!