From playing underneath a desk to working at one, Mikayla Byington, an administrative assistant at CompHealth locum tenens in Salt Lake City, Utah, has grown up with CHG.
As a little girl, Mikayla would sometimes come into the office with her mother, then a sales representative, and play beneath a desk while her mother finished working. Even as a young girl, Mikayla grew to appreciate the culture and people at CHG.
Today, Mikayla is still with CHG, but has traded in her toys and coloring books for a permanent position.
"I like that I have the opportunity for exposure across our division and all of CHG," Mikayla says. "My position allows me to work with many different people and roles, and my team handles many different kinds of projects for the division. Every day, my tasks change. I love the variety and spontaneity."
Mikayla and her mother, Melissa Byington, president of CompHealth locum tenens, were recently featured in a press release discussing CHG's unique culture and support of female professionals, including working mothers.
Read about how CHG has been such an important part of Mikayla's life below!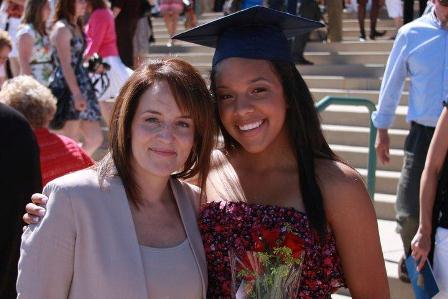 For as long as I can remember, my mom has worked for CHG. When I was little and would get sick, she would bring me into the office and I would sit under her desk while she finished the day. Once I got older and started working, I again came into the office. But this time, instead of being under the desk, I was working at one.
CHG has always been a part of my life. It started out as a part-time summer job. I worked on data audits with the business resource team and have loved the company from the beginning. The culture here is truly wonderful. Once I graduated from high school, I wanted to make CHG my permanent job. That's exactly what happened. I am now a permanent part of the business resource team.
As for working close to my mom, it's great! I'm allowed to be my own person and work outside of the shadow of my mom, but I get to see her all the time. She is my role model and I'm glad that I get to see her succeed. We regularly go to lunch together and get to enjoy that mother-daughter bonding time. I love and respect her for all the hard work she does. She inspires me to work harder.