Jennifer Walter started her career at CHG almost eight years ago in an entry-level position. With determination and dedication, she's now a recruiter assistant team leader for RNnetwork and helps train new recruits, playing a big part in their development.
"I have been with the company for a long time, so being able to share my knowledge and skills with both new and tenured employees to help expand their knowledge is truly satisfying and rewarding," Jennifer says.
And what she loves most is her CHG family.
"The people I work with are like my family, and I find it easy to get along with everyone. I always feel comfortable being myself and knowing I have people here to back me up," shares Jennifer. "We have the most unique set of people, and it's inspiring to work with them every day."
Jennifer credits her success to CHG's core values of Continuous Improvement and Growth. Throughout her CHG career, Jennifer has been able to interact and learn from different leaders and recruiters to improve her skills.
"It's important to remember that great leaders are not just created overnight. I have to constantly work at being better and improving, so I can be the best leader for my team and best impact the business," Jennifer says. "Since CHG puts such high value on Continuous Improvement, it creates an environment where improvement and learning are encouraged and recognized."
Read more about Jennifer's journey with CHG.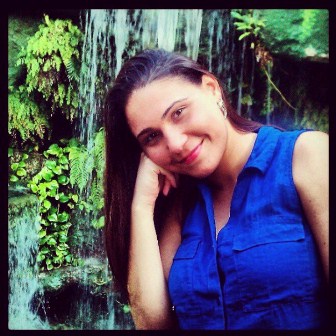 Seven years ago I started my career at CHG. My sister was with the company at the time, and she told me they were looking for a part-time data entry candidate. At the time, I was 18 and just a few months out of high school. I needed a part-time job while going to college and thought it would be a perfect position for me. A few days after my interview, I got a call that they had decided to go with another candidate. I was super bummed but continued on with my job search.
Then fate stepped in — the person they hired never showed up. I got the call and accepted immediately. As time went on, I really started to enjoy the company and the people I worked with. I thought I could do so much more at CHG, so I applied for a full-time position. Within my first year, I changed my positions three times, finally settling into a recruiter assistant role.
After about three years with the company, our division took a turn for the worst and was being closed due to market and demand slow-down. I was very scared and not sure where I was going to go or if I would even still have a job with the company. Then again fate stepped in, and RNnetwork offered me a position as a recruiter assistant. After about a year at RNnetwork, the recession hit, and so did layoffs. As a newer employee, I thought for sure it was my time to go, but as fate would have it, I was able to keep my job.
From the beginning of my career at CHG, the leadership teams have always been an inspiration to me. I would always tell myself that one day, I want to be a leader. I know I can do it. The leaders at CHG are not like managers at other companies; they really care about the job and their people, and I knew that was where I wanted to end up. As I got older and more experienced, I took the steps I needed to show my leaders what I wanted to do. I asked to be enrolled in the LEAP program that CHG offers. I volunteered to be part of projects, process improvements and training new hires. Every time I had a one-on-one with my leaders, I would mention, "I want to lead; help me get there."
After two years at RNnetwork, I decided to become a recruiter to better myself in sales as well as prove to myself that I could do any job. After a year as a recruiter, along with a rapid change in the market, an opportunity finally presented itself — assistant recruiter team lead. I accepted without a doubt in my mind, and within three months I was promoted to recruiter assistant supervisor. I continue to grow each day and know that with the help of my leaders I will become the recruiter assistant manager I have always dreamed of being. CHG truly offers growth and development, and I am so blessed and honored to be part of such a company.
Words cannot describe how much I love CHG!
Are you looking for a company that invests in your success? Check out CHG's careers page to see if you're a good fit for any of our open positions!