In this series, My CHG Story, we highlight employees and their unique experiences at CHG.
Jennifer Homel, CHG's wellness program manager, has worked at CHG for more than five years and says she enjoys the spirit of the company most.
"It's in the kinds of people we get to work with every day, and it's in the way we treat each other and work together towards a common goal," she says. "I love the open, flexible and collaborative interactions, and I especially love working at a company where excellence and innovation are valued, rather than being seen as a threat to the status quo."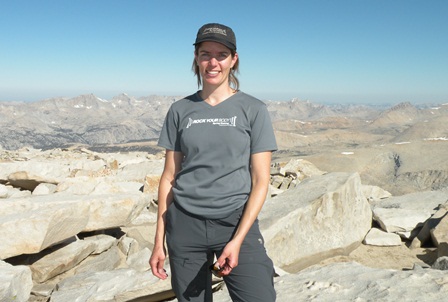 Jennifer is currently working on designing the 2012 WellnessPays insurance discount program and is planning a new and exciting family challenge to help kids learn healthier habits.
"I think I have the coolest job in the world," Jennifer expresses. "I've always wanted to work in health, but medicine didn't appeal to me because by the time you see a patient it's too late – they're already sick. I'm really more interested in prevention."
Read Jennifer's CHG story about working on the company's wellness programs below!
With wellness, I get to help people find ways to stay healthy, which gives them time and energy to spend on whatever it is they are passionate about. I think it's a special privilege to have the responsibility for creating programs to help our people maintain and improve their health. Because of the wellness program, I've been able to get to know some of my co-workers and share in their successes as they've made major life changes.
The fact that my team is encouraged to be cutting-edge in the world of benefits and wellness is exciting, too, because we're always looking for the latest and greatest to bring to our employees. What else would you expect from a great place to work? The only bad thing about my job is that being the wellness manager means that everyone notices when I try to have a second piece of cake at a CHG party. Everything in moderation -- even chocolate cake -- right?