Next week, Irene Brooks, a sales consultant at Weatherby Healthcare in Cary, N.C., celebrates her second year at CHG. Although she has worked in other sales organizations, Irene says that no other position has given her the sense of fulfullment that she has experienced in her two years here.
As a sales consultant, Irene works hard to recruit pulmonologists to locum tenens and loves helping physicians create a supplemental income and discover a new lifestyle.
"I sometimes talk to people who have never heard of locum tenens, and the next thing you know, they're looking at locum tenens as a viable means versus simply a part-time thing," Irene says. "I love being able to do that, being able to help them. Often times, physicians will come to locum tenens on a short-term basis, but they will see what a cool thing it is, and will end up staying and deciding that this is how they want to make a living. It's great to be able to help create that kind of positive change in a person's life."
When she first joined CHG, Irene certainly wasn't expecting such fulfillment. Nor was she expecting to be surrounded by people who sincerely wanted to see and help her do well. Read Irene's story about how the camaraderie and focus on individuals at CHG greatly exceeded her expectations!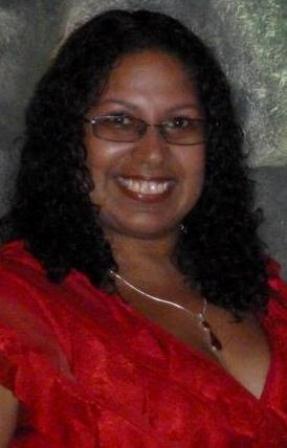 When I came to CHG, I was coming from a sales organization and was used to an environment that was very high on pressure and high on performance, but also very low on fun and even lower on culture. You knew you were constantly competing against those around you, so it was every man for himself.
When I came to work at CHG, there was a very obvious team environment, but I kept waiting for the other shoe to drop. I couldn't believe that these people actually wanted to help me so much. Six months in, I finally realized they really were trying to help me. I met all these incredible producers with incredible businesses, people who shouldn't have time to take me to lunch, to mentor and teach me, but they did. Time and time again, I saw their willingness to stop what they were doing and show me their best practices and to give me a leg up. I realized there was no other shoe to drop; this is really what they say it is. For example, when I was first learning how to present the credentials of a provider to a client, I didn't know what I was doing. This is still a sales postion, so it was still a situation, where, technically, my team members were competing with me. But instead of letting me flounder until I figured it out, Suzanne Brown, a fellow sales consultant, stopped what she was doing and asked me all these incredible questions to make me a better consultant, questions I needed to learn to ask myself and my doctors. This kind of thing happens all the time: People I am technically competing with stop and help me.
CHG really is a team environment. True, we work extremely hard and there is some pressure, but there is also lot of fun, and there is the culture of everyone working together towards a common goal. CHG really is a team; it is not every man for himself.
I have found my niche -- there is no other place for me. This is the company for me.