In this series, My CHG Story, we highlight employees and their unique experiences at CHG.
Debbie Chin, manager of external credentialing at Weatherby Healthcare in Fort Lauderdale, Fla., has been a part of CHG companies for more than nine years. In her current role, she manages a team of 15 and assists two of Weatherby Healthcare's top clients with privileges for physicians.
Debbie says the best part of CHG is that the leaders are always Putting People First, and she enjoys the culture and the relationships she's built over the years.
"We are like one big family," Debbie expresses. "We are always striving to meet the same goal."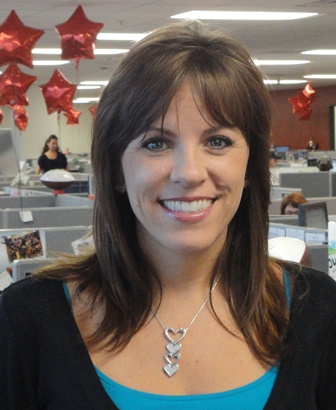 Read Debbie's experience with CHG's PTO-gifting policy below!
In June 2003, as a four-month newlywed, my husband was diagnosed with stage 4 kidney cancer. His care involved traveling to doctors and hospitals in Tampa, Fla., for the best treatment for his type of cancer and experimental treatment (clinical trials). The company immediately extended the offer of FMLA to me, and I was also given the opportunity to make up work time missed while taking my husband for treatment and caring for him. This allowed me the opportunity to maintain my current level of compensation, which was extremely appreciated. Once my husband was placed in hospice in 2006, I was given the opportunity to work remotely.
It was a difficult time for me, but CHG and my co-workers were there for me. One of the great benefits CHG offers is to let employees donate PTO time to other employees who are in need of it, as was my situation during that time. I was very fortunate with the outpouring of PTO donations that I received. During my tenure here, I have had the opportunity to pay it forward and donate my time to others in need.
These are just a few of the benefits that make me so proud to be a part of such a great company. I am looking forward to many more years to come!