Chuck Klee has been with CHG for almost eight years and is currently a senior recruiter at RNnetwork. So what keeps Chuck coming back each day? For Chuck, one of the best aspects of CHG is its people and the uniqueness that each employee brings to the company's culture.
"I love to see our new hires come in and say how much they love our company and our unique culture," says Chuck.
Another enjoyable aspect of Chuck's day is building relationships with the nurses he helps place.
"I love educating nurses about the industry, how we work and what we are all about," Chuck shares. "And it's a great feeling getting someone a position they want or a city they want to be in."
Read more about Chuck's CHG story below: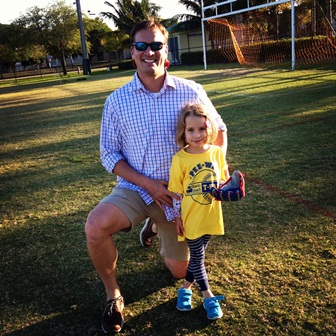 CHG's core values are crucial in helping me place the best nurse possible with a client. The nurses I place make a difference in someone's life every day. For example, I placed a nurse in South Carolina working in the ER. During one of her shifts, a family came in after a car accident on the highway. During the chaos after the accident, they couldn't find their dog, and they were even more concerned because they knew he was hurt. With a Putting People First attitude, the nurse finished her shift, then went to the scene of the accident and found the family's dog wandering around in the woods. Now that's a big league move that makes you feel great.
Situations like this make me feel good about what I do and shows me that what we do matters. I love this stuff.
Do you think you'd be a great fit for CHG's unique culture? Check out the open positions at CHG on our careers page.