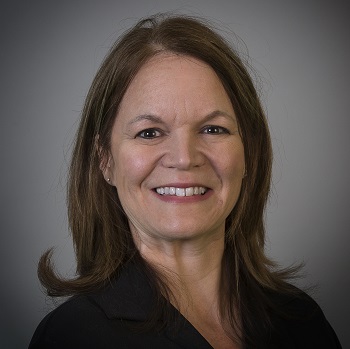 Monica Schreiber's brother recommended she apply for a job with CompHealth 20 years ago. She took him up on the advice, and since then has been bringing joy and laughter to the workplace as an associate recruiter for
CompHealth
locum tenens. "Monica is sweet, productive and a hoot-and-a-half to work with," quips Reed Huntsman, a fellow recruiter. "She was one of the individuals who helped me see how a fun work environment could be wildly successful if balanced correctly. That's a lesson I have never forgotten over the 18 years I have been here."
Balancing the fun
"Monica brings humor to almost every situation and always reminds me to view the positive side of things," says Kerry Wagner, Monica's leader. "She's also dedicated and reliable. She always jumps in to help out — and with no complaint!"
Giving back
"
United Way Week
is one of my favorite events at CHG because I get the opportunity to give back to our community and have fun at the same time," Monica shares. "I love bidding on the baskets that individuals and teams donate, participating in the raffle and watching the pizza and hot dog eating contests!"
Growing professionally
"Practicing CHG's core values of Putting People First, Quality and Professionalism and Continuous Improvement on a daily basis has inspired me to be a better person at work and at home," Monica shares. She says it's also the people and the relationships built over the years that keep her at CHG. The feeling is mutual. "I can't imagine a CHG world without Monica in it," Reed says. "We are lucky to have her on the team." "I am so glad I listened to my brother!" she says. "It's been a fun journey and I am looking forward to many more years!"