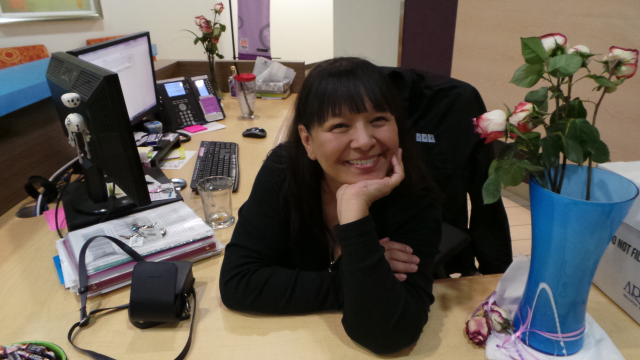 When BJ Martinez accepted a temporary position at CompHealth in 1986, she had no idea she was setting the stage for a career as the face of the nation's leading healthcare staffing company.
From her temp job, BJ was eventually offered a full-time job as the receptionist. For three decades, she has often been the first person our clients and employees interact with on the phone or upon entering the lobby of CHG's Salt Lake City headquarters.
"I have quite literally grown up here," BJ says. "I've been able to witness CHG's humble beginnings to the huge corporate success we are today."
Mark Law, CHG chief operating officer, started at the company just three years after BJ, and says, "BJ has seen and heard it all, so she can handle anything that comes her way. She does her best every day, which sets an example for everyone in the company."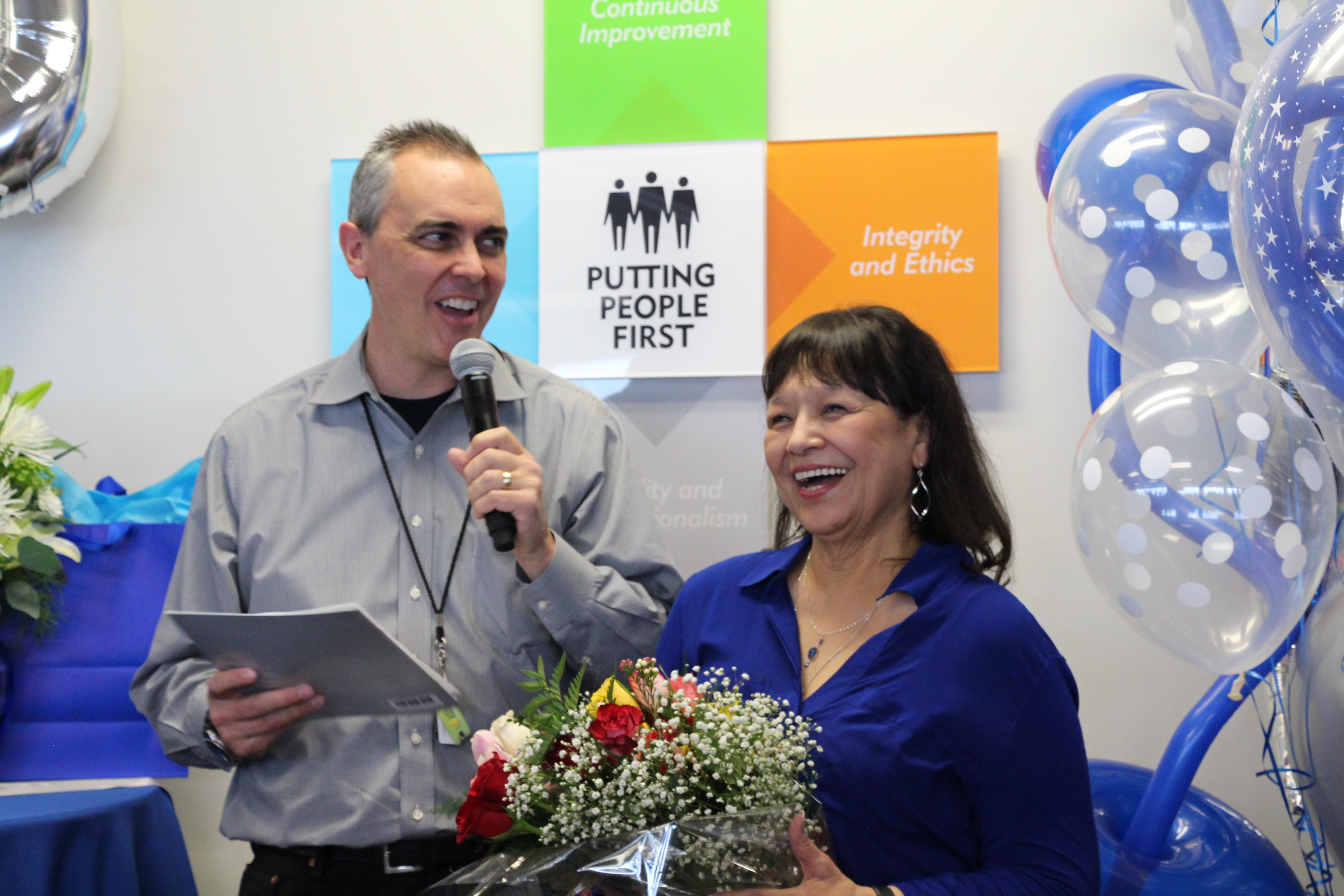 Over the past 30 years, BJ has built relationships with hundreds of people, and values CHG's Putting People First culture.
She recalls an incident many years ago when she had a flat tire in the parking lot and a company executive got underneath her car to fix it even though it got his suit very dirty.
"I was so impressed that he would take the time to do that for me, putting my needs above everything in his day to help me when I was so distressed. I knew for certain I was really in a wonderful place," BJ recalls.
Acts of kindness like these, BJ says, have encouraged her reach out to others. Today, many know BJ as "the Momma Bear of CHG."
"She is always looking out for me and my family," Susan Halaliku, facilities coordinator, shares. "One of my fondest memories of BJ was a few years ago when I was having surgery. She put together a care package for me to take to the hospital, called after the operation and sent me flowers."
BJ says CHG has really made her the person she is today.
"Our core value of Putting People First makes me think before I react," BJ explains. "Working for CHG makes me so much more aware of the needs of others."