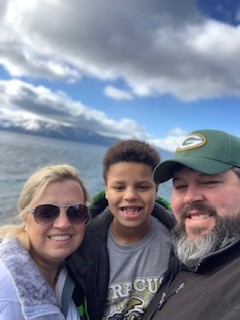 Lori Schmidt loves a challenge. And solving puzzles. And serving people. She's been doing all three at CHG for 20 years, enjoying success at home and at work.
Lori initially joined CHG working in the licensing department. She left briefly to attend school but returned to CHG, this time as an assistant in the accounts receivable (AR) department. She's been in AR ever since. With each passing year, her responsibilities have increased and so has her love of the job and her team.
Lori is a high value client quality consultant. She works with clients (usually large healthcare programs) who require a high level of customer contact to help keep their accounts organized and properly serviced.
Success at home and at work
"I have a real sense of accomplishment when I'm able to figure out what's causing the issues and clean up the mess," she shares.
It sometimes takes years of one-on-one work with a client to get things going smoothly. That includes weekly, and sometimes daily, phone calls. Lori says the result is personally and professionally rewarding. "I feel like they trust me and know I'm going to take care of them," she says.
What is your most memorable moment at CHG?
Lori doesn't hesitate answering this question and she gets a little sentimental too.
"When we adopted our son," she says. "We had waited a long time for him and my CHG team held a big baby shower." At the time, adoptive parents didn't have the same maternity leave benefits biological mothers enjoyed. "I was gifted a couple of weeks of PTO from my team," Lori recalls. "It was really special to feel that loved by my CHG family."
What was it like when you first started working here?
This makes Lori laugh. "I found the job in the want ads in the newspaper!" she says.
She faxed in her resume, got an in-person interview, and landed the job. She recalls having to physically take checks to the bank for deposit. Fax machines were one floor down and required a special "onion skin" paper.
How have you grown personally while working here?
"When I started out, I didn't have a whole lot of contact with clients or responsibilities other than assisting," Lori recalls. "Over the years, I've held several different positions in AR and learned how to do different things. I feel comfortable and challenged." She's learned to manage her time for success at home and at work.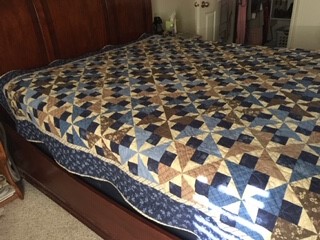 Fun things to know about Lori:
If she had an entire day to do whatever she wanted it would be quilting. "I love to sew and do other crafting things.!"
If you were stranded on a desert island, what three things would you take with you?
No brainer here. "I would take a sewing machine, fabric, and books."
"And sunscreen!" son Isaac hollers from across the room.
If you could share a meal with any three people, living or dead, who would they be and why?
Lori picked just two: "Jane Austin, because I've always loved her books, and Abraham Lincoln because he made such an impact on the world."
Her advice for building a rewarding career:
"Make sure you don't put yourself in a little box or think that you can only do the one thing that you were hired to do. If you have an interest in a different department or different position in your department, go for it. If you don't like it, try something else. There's so much opportunity at CHG that you can't go wrong if you just try."