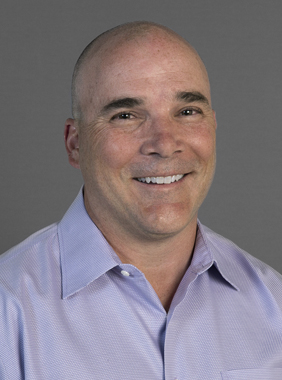 In 1993, Jeff Freeman joined our
CompHealth
locum tenens division as a physician recruiter. Flash forward to today and you'll see he has more to celebrate than his 25
th
anniversary with the company. For starters, he's now the senior vice president of people and culture for CompHealth locum tenens, a role that deeply connects him to our defining core value of Putting People First. As someone who oversees the division's communications, events, development opportunities, and more, he says "working with people who are truly passionate about what they do and connecting them to the difference they make is extremely rewarding." But the past two and a half decades have impacted Jeff in even more ways. He shared some of his memories, takeaways, and more in the Q&A below.
What is your most memorable moment at CHG so far?
There are too many to select just one. I think the way in which we responded to the recession probably sticks out as the most memorable as it illustrated just how powerful and impactful living our core value of Putting People First can be. Instead of facing layoffs, we found other ways to cut costs, like finding cheaper coffee options or avoiding overnight shipping costs.
Which employees stick out in your mind from your career so far?
All the people who have helped me grow these last 25 years. There are too many to mention but they know who they are. Thanks for the love, support, feedback, guidance and the occasional kick in the butt. You made a difference in my life – thank you!
[caption id="attachment_9086" align="alignright" width="3012"]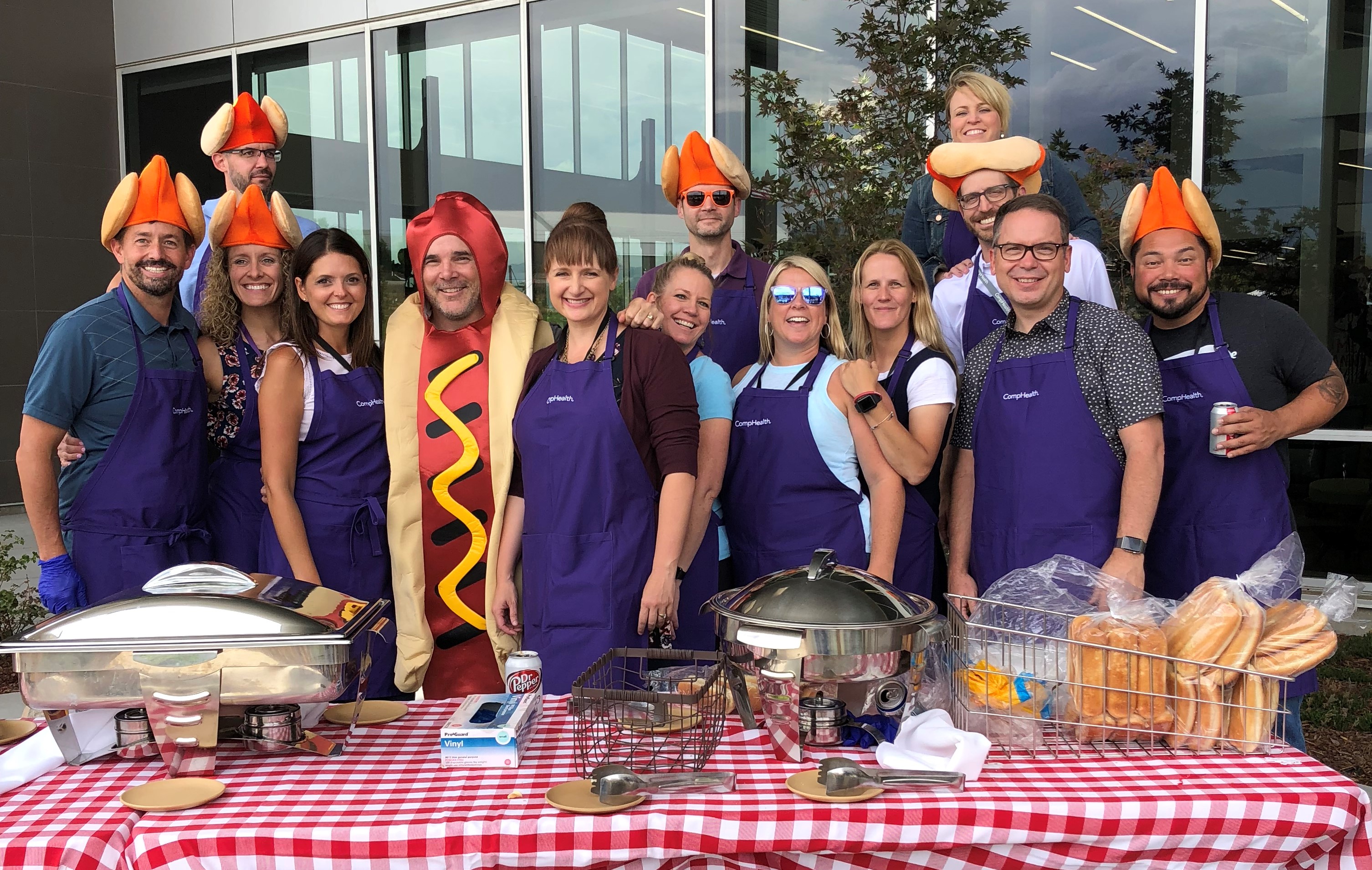 Annual CompHealth hot dog day[/caption]
What advice do you have for others looking to grow their career?
Take ownership. Don't be afraid to speak up. Your growth is within your control. Be humble, show vulnerability, and don't be afraid to ask for help. There are so many great people here that are willing to help you succeed you just have to have the belief and the willingness to work hard. Growth isn't easy.
[caption id="attachment_9087" align="alignright" width="325"]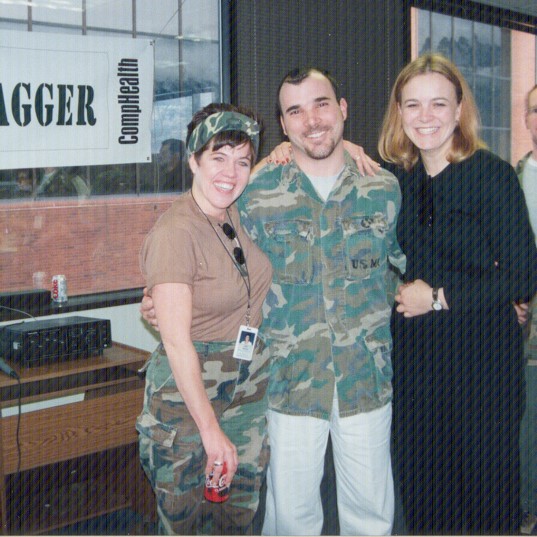 Jeff, 1999[/caption]
How have your grown personally while working here?
Working for a company whose core values are more than just words on the wall but a guide to how you behave every day can really bleed into your life outside of work. I feel that working here these last 25 years has made me a better husband, father, brother, and friend. I am filled with such gratitude every day I get the privilege to work at this company, to serve all our wonderful people, and to be part of a company that makes such a difference – it is very humbling.
If you had a day to do anything at all, what would you do?
Golf with my friends, prepare and eat a wonderful meal with my family, and end the day listening to some great music.
If you could share a meal with any three people, living or dead, who would they be and why?
First it would be Walter Payton. His quiet confidence, strong worth ethic, and commitment to being the best he can be on and off the field is inspiring. Next it is Mother Teresa – her selflessness, patience and dedication to service is something I could definitely learn from. Finally, it would be my father. He passed away over 20 years ago – I think he would be proud of the person that he along with CHG helped me to become.