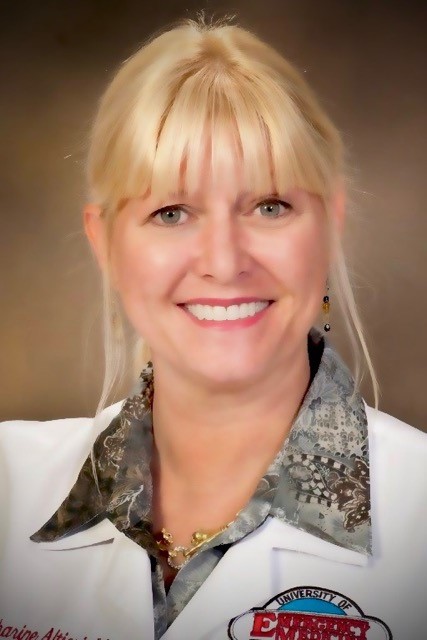 Katherine Altieri thrives on challenge and change. The emergency physician attended medical school at the University of California, San Diego, and did her residency in Tucson, Arizona. In both settings, Dr. Altieri was immersed in what she calls "border medicine."
Partnering with our Weatherby Healthcare division, Dr. Altieri says she prefers locum tenens assignments in rural areas near the Mexican border in Arizona and California.
"It's interesting to see how people do medicine in different areas," Dr. Altieri says. "When I do locums, a lot of the places are places that other doctors don't necessarily want to go." For Dr. Altieri, serving the underserved has been a passion ever since she volunteered to help at free clinics during med school.
The combination of working as an attending physician at a local hospital and doing locums work has let her customize a schedule that works well for her family and her interests. "That's one thing locums is really good at," she says.
Besides border towns, Dr. Altieri has practiced on Native American reservations. She enjoys working with medicine men and women and has developed a respect for cultural health practices.
"One time I was helping deliver a baby and the patient and their family wanted white sage ashes around the room," Dr. Altieri recalls. "The person delivering is supposed to be as quiet as possible and not really show emotion, so that was really unique. We were able to accommodate for that with the understanding that if something were to change, we would have to do medical intervention."
Her Weatherby recruiter knows Dr. Altieri is passionate about serving in areas where simple medical care may not be available "It doesn't have to be dramatic but it's just really interesting," she says. "I think it can have a huge impact on not just the patient but their families."
Dr. Altieri says, "I feel like I'm doing what I think I've been put on this earth to do — help people. I think medicine is one of the best ways of doing that."