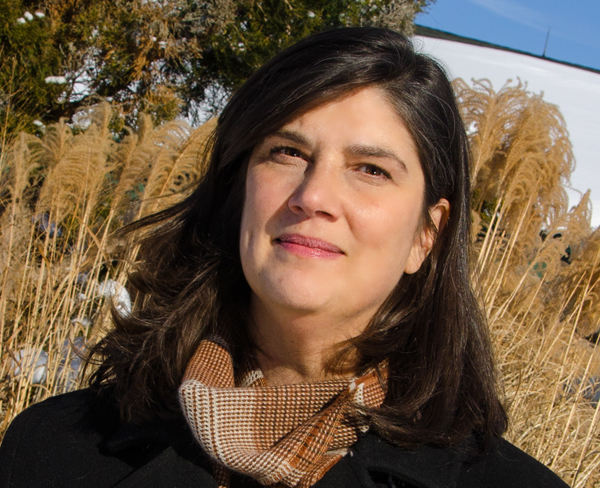 Name: Therese Kelly
Position: Manager of operations, physical therapy, CompHealth in Grand Rapids, Mich.
Years at CHG: 9
What is your most memorable experience at CHG? I have memories of many heartwarming stories of people pulling together and helping each other out, which is fantastic. To be honest, though, I have to say that reminisce more about things that make me laugh, and there really are so many of those moments here — I don't think a week goes by where we aren't laughing until it hurts! One time, we dressed up our division president, Sandra Raehl, like a carny for Employee Appreciation Week. The baby smoking Camel Lights attached to her hip was my touch, and I'm kind of proud of that. Another time that conjures fond memories is when we built the "museum of miniatures" along the cubicle wall between a co-worker and me.
What does CHG's core value of Quality and Professionalism mean to you, and how have you seen it in action? Quality is making the right long-term decision for all parties. Even if the decision doesn't lead to an immediate sale, you'll eventually reap the benefits if you stick to your guns. Many times in my division, we've made the decision to not move forward with a placement because we didn't feel good about the kind of patient care that would be delivered. We often find out later that the competition has placed someone we felt was not the right fit either, as the client was perfectly willing to fill a position because they just need "a warm body". Even though it hurts to walk away from a sale, it's worth being able to sleep at night. Professionalism is doing the right thing when no one is looking, knowing you'll never get credit for it, just because it's the right thing. It's always being honest and direct. Even though we've had a challenging market in 2013, I'm pleased to say I've heard my team members give an accurate, realistic picture of the travel market to providers rather than just telling the provider what they want to hear. This has resulted in the physical therapy team being able to adjust tactics quickly to sell differently in the market we have. It's not been an easy year, but we have held our own. I couldn't be more proud!
What is your career background and what brought you to CHG? I was in the staffing industry for eleven years before coming to CompHealth. I have worked in temporary industrial and office staffing, as well as in permanent placement in manufacturing management and logistics. I left my previous company because, well, the thrill was just gone. I was thinking that perhaps it was time for me to get out of the staffing industry, and then a friend referred me to CompHealth. Honestly, I came in expecting to not be interested in the least, but when I met the people here, and saw the business model in action, I was sold.
What is your favorite part about your job? I have a phenomenal team that I have the honor of working with. My favorite thing is when I know I've had a positive impact on someone, and this position gives me many opportunities to do so. Helping someone develop his or her skill set and achieve their career aspirations is both motivating and humbling.
What do you like to do when you aren't at work? Read. I wish I had a more exciting response, but the truth is, I am always reading something and always have something on deck. If I have a spare 15 minutes, I'm reading. I also love spending time with family and friends and cooking (especially soup).
What have you learned about yourself working at CHG? I've learned that each person needs to create his or her own opportunities. Look for where your passion is and keep your eyes open for a chance to show that you can do it. Don't wait for a promotion to work beyond your current role or you could be waiting a long time. Much is possible if you decide that it is.
How have you grown as a leader at CHG? I've certainly learned a lot. I've learned to trust the instincts of the people that are doing the work. I've realized that the most important thing I can do as a leader is to let someone know what they're doing well. I've learned that not every conflict is worth addressing. I've learned that if someone is asking for help, don't ask them what they need from you because they don't know. I've learned that sometimes it's best to pick a direction, make a decision even if it's not perfect, and run with it, because at least you're not standing still.
Who has influenced you most in your career at CHG and how? Corporate training director, Wayne Davis. I was part of the training group for a few years and had the opportunity to work with Wayne quite a bit. As a sales leader, I have reached out to him often to get a different perspective on issues. He's far enough removed to give me an outsider's opinion and familiar enough to keep things pertinent. He has given me tools and advice that I have been able to apply to improve what I need to work on. He tells me the truth, not always what I may want to hear, but the truth nonetheless! I admire his patience and positive take on things.
How do you know that what you do at CHG matters? Again, my team is really wonderful, and it's a cascade effect. They are great at what they do, which is putting the right person in the right job. They get numerous compliments from clients on the great therapists we send, from the providers on the wonderful job we've placed them in, from patients and their families on the therapy received and the quality of life now enjoyed. If I can keep my team happy and engaged, the returns keep coming.