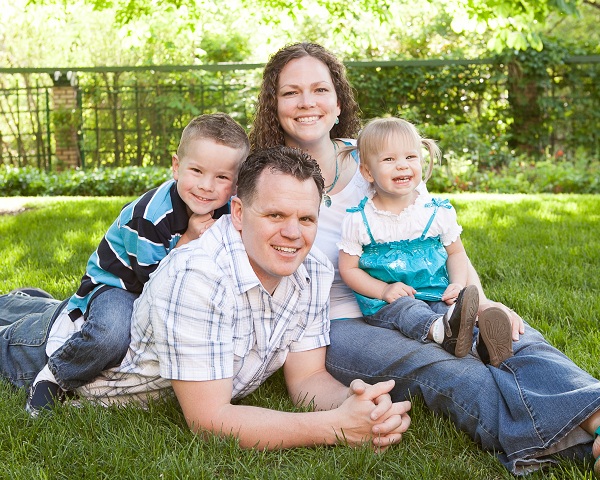 Name: Kymberly Fessler
Position: Director, medical staff services, CompHealth locum tenens
Years at CHG: Over 10 years
What is your most memorable experience at CHG? Oh, wow! I have had so many memorable experiences here. I've practically grown up at CHG. I honestly have to say that my most memorable experience would have to be our recent leadership summit. I have been through many summits here as a leader, but none as impactful as this one. It was leadership development in its purest form. Everything was centered on us as leaders and tools that we can use to positively affect our lives and the lives of our people. We have roughly 90 leaders in our division, and I felt that the entire room was connected for one common goal. There were tears and lots of laughter, and at the end of the two-day period, I felt energized and ready to apply what I learned. I don't know of many companies that take as much time as we do to truly develop their employees. IT WAS FANTASTIC!
What does CHG's core value of Continuous Improvement mean to you, and how have you seen it in action? I think the name of the core value speaks for itself. We always joke that CHG stands for change, but it's true. Change is a part of what makes us better. It propels business in a direction that allows growth and opportunity. I have been a participant in many kaizen events and have seen wonderful process improvements come from them. I also believe that Continuous Improvement is not only for process improvement, but self-improvement as well. If we remain stagnant in the state that we are in, we are denying ourselves our true potential. Taking opportunities to grow personally not only helps you, but others around you.
What is your career background and what brought you to CHG? I have been at CHG since I was 21 years old. I didn't really have much of "career background." Like I said before, I have practically grown up here. I did work in collections for a bit before coming to CHG, and I also worked in the estimating portion for a large construction company.
What is your favorite part about your job? Definitely the people. I know that is probably what everyone says, oh wait — because it's true! I love my team and others I work with every day. I have been able to make so many good friends here. This place is an extension of my family and for that I am truly grateful. I also have the opportunity to work with and carpool with my husband. It's nice to be able to have a piece of home at work.
What do you like to do when you aren't at work? I enjoy spending as much time as I can with my children and husband. We are avid REAL Salt Lake soccer fans and have had season tickets since the team was formed in Utah in 2005. I love the outdoors, gardening and love playing and attending sporting events. I play softball and volleyball and recently attempted golf. Let's just say, I was less than good. We'll see if that sport continues.
What have you learned about yourself working at CHG? I have learned that it's okay to be me. It seems around every corner, something is trying to turn you into something you're not. I have always felt that I am allowed to be me while here at work and not feel judged. I have learned through great leaders and friends that I am a stronger person than I thought I was. I have also learned that I can do anything I put my mind to. I have learned that everything in life is a choice. I can choose what situations I put myself in and how to react to them. I can choose to have a negative attitude each day or be positive and have a lasting effect on others. I can choose to put myself first, but that doesn't get you very far. Putting People First is what really matters.
How have you grown as a leader at CHG? When I first started, I never had any intention of being a leader. It was really the only option for growth back then, and I knew I didn't want to leave the company, so I reluctantly applied for a supervisor position. It was one of the best decisions I have ever made. Every day it seems I encounter something different. I have learned that leading people is one of the hardest, but most rewarding jobs there is. I have increased my ability to communicate with others and truly listen to what their needs are. It has made me a better person, a better wife and mother and a better friend. Since being in leadership at CHG, I have learned countless lessons that have taught me so many things, and for that I am extremely grateful.
Who has influenced you most in your career at CHG and how? I don't know that I can list them all. I have had some really great leaders and peers over the years. Dave Baldridge has always been someone who I appreciate so much. I have learned a great deal from his leadership style and his ability to draw people to him. He approaches things in the best way possible, but still gets stellar results. My current leader, Allison Beer, has also been a great influence and teacher for me. She allows me to be very open and honest with her and gives me the same in return. She holds me accountable for the things that she should and brings it to my attention if I'm ever having a "less than CHG" moment. I think the ultimate people I have learned from have been each and every direct and indirect report I have had. I learn so much from those that I work with and they always bring out the best in me. Although at times people can be challenging, I know that in the end I will come out a better person with each experience I have.
How do you know that what you do at CHG matters? I know because I am constantly reminded of it every day. When I get to have a conversation with someone that offers them a different perspective, I know what I do matters. When I hear stories of how the physicians we staff help to save lives and make a difference, I know what I do matters. When I see employees and friends rally around a co-worker to help raise money for medical expenses due to a catastrophic event in their life, I know what I do matters. When I can go home at the end of the day, spend time with my family and leave work at the door, I know what I do matters.