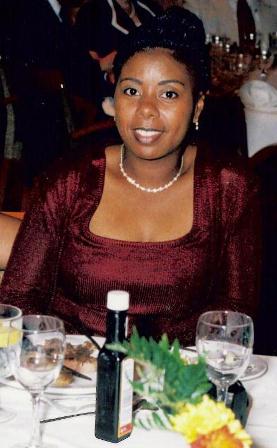 In the Going Places series, we profile leaders at CHG and discover what they've learned throughout their time at the company.
Name: Kimberly Cleary
Position: Assignment coordinator supervisor at Weatherby Healthcare in Cary, N.C.
Years with CHG: Two
What is your most memorable experience at CHG? Experiencing my first visit with our CEO, Mike Weinholtz. It really impressed me to see the core values and earthiness start from the top. His words seemed heartfelt, he was outgoing and he even danced!
What is your favorite core value and why? Integrity and Ethics. If things go wrong, which they do, keeping your integrity and ethics will allow you to continue to strive to right the wrong. You can't ask for anything more than that.
What is your career background and what brought you to CHG? I started in the banking industry, then worked in the admissions department at a hospital, in the marketing department of a staffing company and even as a sign language interpreter. A friend highly recommended CHG, and I needed a change of pace and location.
What is your favorite part about your job? I like having so many people in one place with the same culture and work ethic. It encourages a positive work environment. An assignment coordinator is like the grout surrounding and going in between tile. As grout reinforces and secures tile, I fill in the in-between and surrounding tasks for a job to be complete -- from booking the days on the calendar, initiating the conformation letters and making sure travel arrangements are established to ensuring the doctor's timesheet is sent so he can be compensated when he finishes his job.
What do you like to do when you aren't at work? I like to spend time with my family, engage in volunteer work that involves the deaf community and travel. I also like to decorate and write poetry.
What have you learned about yourself working at CHG? I've come to recognize my potential, life possibilities and how determined I am to fulfill them.
How have you grown as a leader at CHG? As a beginner leader at CHG, I've been trying to implement changes that I hope will help me gain the respect of the team I'm a part of and the teams I support, with the help of LEAD training. Although I am not finished with the course, I can see the big picture of what CHG is all about.
Who has influenced you most in your career at CHG and how? As the saying goes, "It takes a whole village to raise a child." Lynnette Odom has helped me to keep our evolving for improvement roles in perspective with a positive attitude; Erica Cosby, aka the "do it right police," has taught me the importance of check and double-check so I don't have to double back; and Norma Sanchez has inspired me to take the "Mama, be helpful and supportive" motto to a new degree.