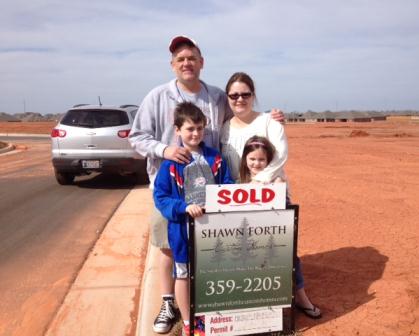 Name: Jerry Broughton
Position: Billing sales manager at Foundation Medical Staffing in Edmond, Okla.
Years at CHG: 6
What is your most memorable experience at CHG? The day Foundation Medical Staffing was awarded the No. 1 place to work in the state of Oklahoma was amazing — and to see the joy in everyone's face was priceless.
What does CHG's core value of Quality and Professionalism mean to you, and how have you seen it in action? We hire quality people here at Foundation Medical Staffing and then teach them what we do and how to do it right. By doing that, I have been able to work with amazing people these six years. I feel VERY fortunate.
What is your career background and what brought you to CHG? I have been in sales and marketing and had been a recruiter in the high-tech, dot-com software field and had built a sales job board that is still doing well today. It's funny how the Lord leads you where he wants you. I actually came to interview here as practice because my sister knew some people here from church. I went home after the interview and told my wife, "Hey, I think this may be the place!" I am so happy now and thank my sister all the time.
What is your favorite part about your job? I like being able to help people for a living. I don't have the gift to be in healthcare as a caregiver, but I sure can help them do what they do. It feels great to know that what I do helps someone save people's lives every day. What a cool job!
What do you like to do when you aren't at work? I like to spend time with my family. I get to coach my 10-year-old son's football team and take the kids to University of Oklahoma football games and Oklahoma City Thunder basketball games. We like sports a lot in my house. I am also in my eighth year as mayor/councilman for my city. That does take a lot of time.
What have you learned about yourself working at CHG? Even being in the workforce for a long time at several positions, you can still learn new things every day. You can be happy at work and happy with what you do and the people you work with.
How have you grown as a leader at CHG? I hope I've mellowed a bit. I still get pretty excited, but I've learned that you can work on it and get better.
Who has influenced you most in your career at CHG and how? There are so many, but I work with someone (Kristen "The Cheese" Gouker) who is a true friend to me, and she has helped me through the ups and downs over the years. Kristen has cheered me on and put me in my place when I need it. She is a really cool lady! I am so proud of the leader she has become.
How do you know that what you do at CHG matters? You just do here. From [CEO] Mike Weinholtz down the leaders here, you know just by how they treat you. You hear it in your co-workers' voices, and you see their families and know that what you do helps take care of them — and what they do directly helps you take care of yours. What a cool thing to know that we are just one village helping take care of our families together. We celebrate, cry, laugh and live together all day, five days a week. It matters to everyone here, and I wouldn't want it any other way!