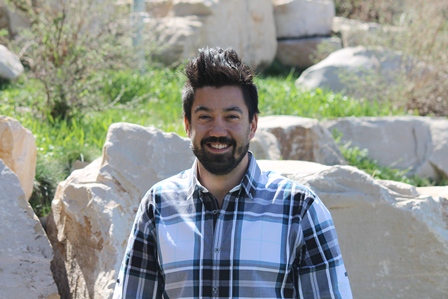 Name: Jaron Leake
Position: Operations manager at CompHealth permanent placement in Salt Lake City, Utah
Years at CHG: Five
What is your most memorable experience at CHG? Earlier this year, the entire permanent placement division participated in a training summit led by Eric Fillerup. The training started off with a scavenger hunt/race to find and build a child's bicycle. We were then given specific roles on how we were to build the bike. Each team was given the same instructions, with each team facing different obstacles along the way. Once the bikes were built, we started into the training aspect of the summit and discussed a book written by Shawn Achor called The Happiness Advantage.
It was a wonderful training to go through, and it really has had a lasting impression on me. After the training was completed, we were told that the bikes we had built were being donated to the Christmas Box House. We met with a Christmas Box House representative and listened to her explain who the children supported by the organization were and how excited they would be to receive the bikes. The positive feelings of giving bikes to children that were in need was an everlasting moment of working here at CHG. It was a feeling that I will never forget.
What is your favorite core value and why? There wasn't really any 'core value' in the industry that I was in previously. Joining CHG and learning that the defining core value is Putting People First has always resonated with me. Since joining CHG, I have been given so many opportunities to grow personally and professionally. Because CHG focuses on its core values in everything we do, you see it in every day. CHG has trainers that really care about helping the employees gain a higher understanding and greater ability in their roles. The leadership of CHG cares about what each employee likes or would like to see improved and doesn't just listen, but acts on making every improvement they can. Coming to work every day, you know that CHG lives each value. Putting People First is my favorite core value.
What is your career background and what brought you to CHG? Before joining CHG, I was a sales consultant in the coaching industry. The inside sales culture has been well-documented — with most rumors and stereotypes being true. I enjoyed the fast, transaction type of sales and the interaction with customers. But as an industry/career, I was conflicted with working in environment with extremely high turnover and a lack of interest in growing and developing people. I heard about CHG's culture and how its employees are its most important asset. Coming from the industry I was in, it was something that was missing. I immediately applied for a sales consultant role and haven't looked back!
What is your favorite part about your job? I started on a sales desk in the permanent placement division, and there wasn't an aspect of the job that wasn't enjoyable — helping communities find a physician that would make a long-term impact on their citizens to helping that physician find the perfect job. These were all great parts of the job that made it enjoyable to come to work. But the most enjoyable and favorite part of my job is working with such great people, from the consultants and leadership to our fantastic Business Partners. When I think about leaving my family and spending time away, this is a great place to spend it because this is also my family.
What do you like to do when you aren't at work? When I am not spending time with my family, the things I enjoy the most are traveling and doing things that create a lasting memory. I consider myself a natural athlete and enjoy sports that all the natural athletes do, like golf, softball and bowling! Some would say that I have a terrific mind for useless information and trivia — and they're right! I do enjoy good beer and live music.
What have you learned about yourself working at CHG? I feel one of the most important things that I have learned is being more appreciative and gracious. We all work for a wonderful company that does so many great things for us and for the communities and individuals it supports. We, in turn, need to pay that forward in every possible way and have an attitude of gratitude. Like CHG's core values of growth and continuous improvement, I believe that you never stop learning and growing.
How have you grown as a leader at CHG? I have always wanted to be a leader. As a kid playing Little League baseball to organizing the strategy in a game of capture-the-flag, I was always the one trying to get everyone ready for the game. Here at CHG, the amount of quality training that I have been through made it very clear how little I knew about what it takes to be a great leader. CHG has helped grow that desire of wanting to be a leader for the best team in all of physician permanent placement and CHG. It's a never-ending process to continue to grow, just like one of CHG's core values — growth.
Who has influenced you most in your career at CHG and how? That is classified — I could tell you, but then I would have to kill you. Let's just say the list is long, but distinguished. There have been several people that have influenced me through my time here at CHG, and I'm grateful for all the support I have received, especially from my leaders.
How do you know that what you do at CHG matters? At the core of placing physicians, our job is to help physicians find their dream position or the clinic or hospital find their dream physician. Finding the right job for a doctor and finding the right doctor for the clinic or hospital greatly impacts the quality of everyone involved. That is a very gratifying aspect of what we do. At the core of CHG, the people, the way we treat each other creates an environment like no other company. So, what I do as a leader and employee of CHG matters, too! I love working for CHG and look forward to a long career.