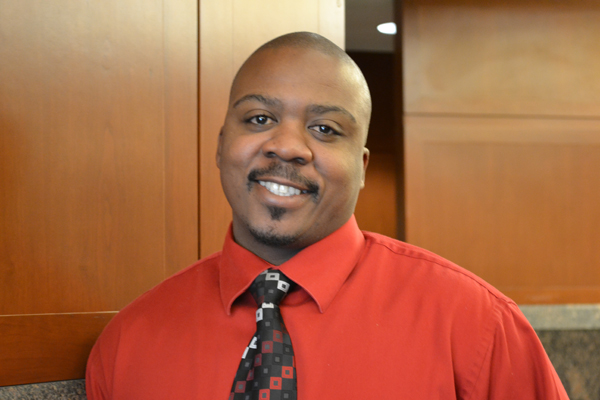 Name: Greg (G-Money) Woods

Position: Placing manger, gastroenterology, CompHealth in Salt Lake City, Utah
Years at CHG: 2
What is your most memorable experience at CHG? During CORE training my vehicle broke down. When I called to explain I would be late, Dave Andrews, my training manager, was very empathetic and offered me assistance. I explained I would walk over to the nearest gas station and call him back after I had put water in my car's radiator. By the time I got back to the car no more than six or seven minutes had passed, but I already had four or five voicemails from CORE employees all offering me assistance — some I had never met or had any interactions with! It really showed me what Putting People First means.
What does CHG's core value of Continuous Improvement mean to you, and how have you seen it in action? Continuous improvement means to always look for new and innovative ways to succeed, turning any potential negative situations into positive opportunities. My favorite example is our employee survey. It is just crazy that the entire survey is read and considered by our most senior leaders. I have even been here long enough to benefit from it with things like the super ice maker and the changes to our insurance this year.
What is your career background and what brought you to CHG? I have always been a leader. I have owned a restaurant and been a vice president of a multi-million dollar web design company. I was referred to CHG by my old neighbor.
What is your favorite part about your job? The people!
What do you like to do when you aren't at work? Play video games with my kids or cook.
What have you learned about yourself working at CHG? I have learned that mistakes are the foundation of success. Being at CHG, I am not afraid to try new things or push myself because I know that this culture is about Continuous Improvement and no one is expected to know it all.
How have you grown as a leader at CHG? The talent pool at CHG is by far higher than anything I have ever been a part of. It takes an exceptional individual to be employed by the company, and even more to succeed here. As a leader I have learned that "I" is my enemy and "we" is my friend. There are very few parts of my day-to-day responsibilities that only involve me. I have learned to reach out and seek help as often as possible and to be comfortable when I don't have the answer.
Who has influenced you most in your career at CHG and how? Rustin Woerner, pediatrics operations manager. That dude got skillz!
How do you know that what you do at CHG matters? There is almost definitely someone at a hospital right now being seen by someone we helped place. Without our efforts, this person, whoever they are, might possibly go without proper healthcare. That's just cool to know.