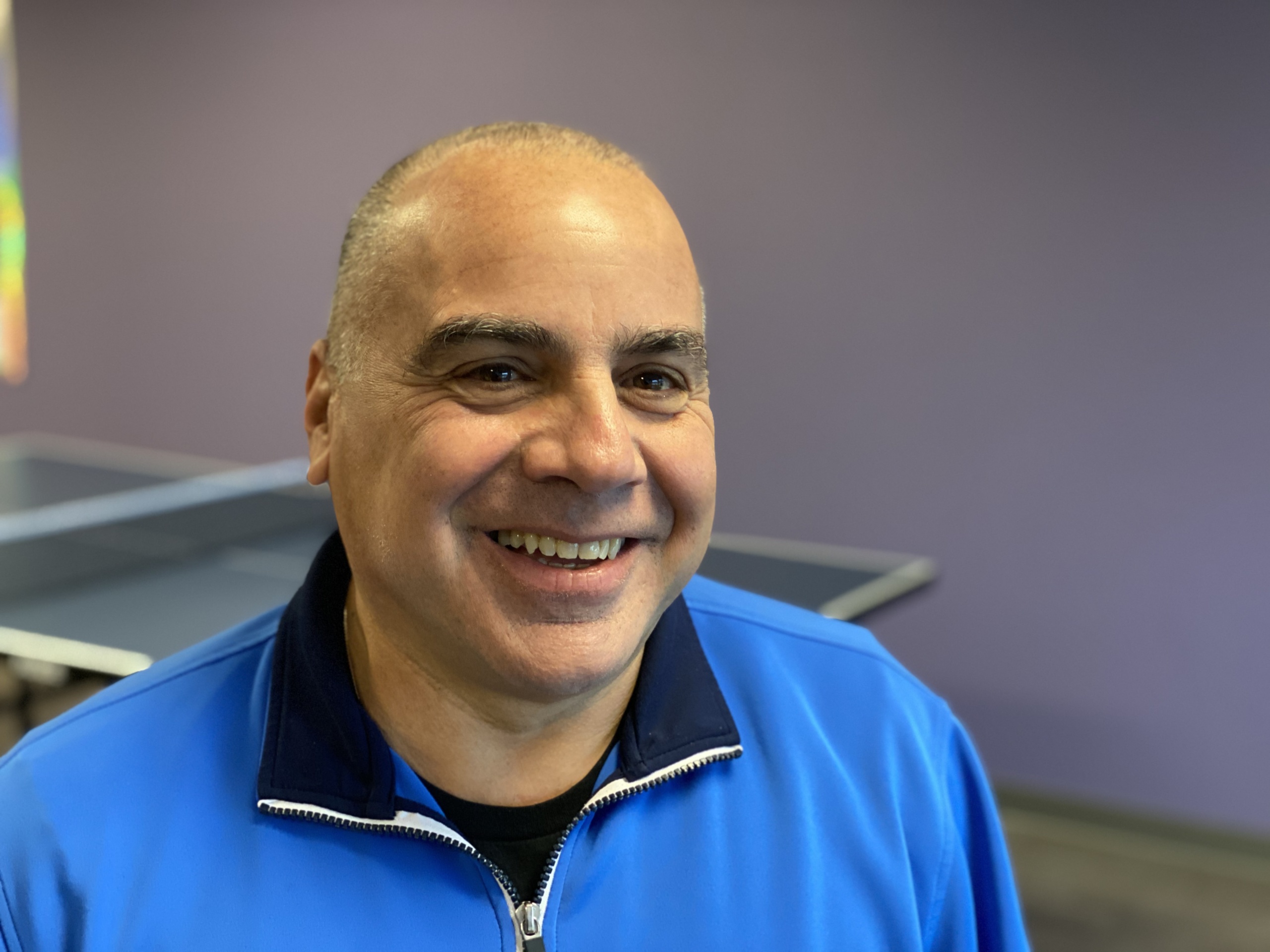 For 20 years, John Giglietta has roamed the floors of our CompHealth perm office in Trumbull, Connecticut. After two decades, he has a story to tell — one that involves hardship, lots of tears, but most importantly perseverance and friendship. John's earlier years aren't what you expect. "I'm a registered pharmacist. I spent a couple years doing that and it wasn't for me," he shares. "Then I went into the car business for 15 years — selling Pontiac, Mazda, and Toyota brands as a sales manager and then general manager." The car business can be brutal, especially with the demanding hours. John, a family man, was looking for more work/life balance so he could coach his son's T-ball team. "I asked my boss if I could leave one hour early on a Monday. He said, 'No!' My wife was so mad, she told me 'You're going back into healthcare!'" he recalls. "She redid my resume and sent it out to any healthcare job ads she could find. Our Weatherby Healthcare division called me within 10 minutes for an interview. I had no idea what type of company it was, but one of the head guys was formerly in the car business. He recognized my industry experience and knew my skills would transfer." But John's career with Weatherby was short lived. "On day one, CompHealth bought out Weatherby. For a while we were known as Weatherby Perm." John was hired as a pediatric consultant. He recalls his first send out was with longtime employee Jeff Laub — now a CompHealth perm director with more than 20 years of experience placing physicians. "Jeff was in Florida and I was in Connecticut," John says. "Back then perm specialties were distributed across multiple offices. Eventually, we consolidated some of the perm specialties when Weatherby decided to focus on locum tenens." After three years on the floor, John rose to vice president of the Connecticut office, but not without some hardship. "The first year I struggled a lot," he recalls. "Just two months before I became VP, I secured my place within the Million Dollar Club. Honestly, I just happened to be in the right place at the right time. CompHealth needed a new leader and I had management experience from running dealerships. I always tell others if you want leadership, act like a leader before you're given the role. If you want to succeed, make sure you're doing everything possible to succeed. It's the hard work when no one sees you doing the hard work that's going to make a difference. My work spoke for itself. I was given an opportunity and I took it." Throughout his tenure, John has worked to transform the culture in the Connecticut office. "This is way before CHG Healthcare's core values existed. It used to be cutthroat here! I changed the mentality of our people by forming an engaged culture. You must really care, and I do. Being genuine is so important — maybe it's just the Italian in me. We all take care of one another." That was even more evident when tragedy struck near the office at Sandy Hook Elementary.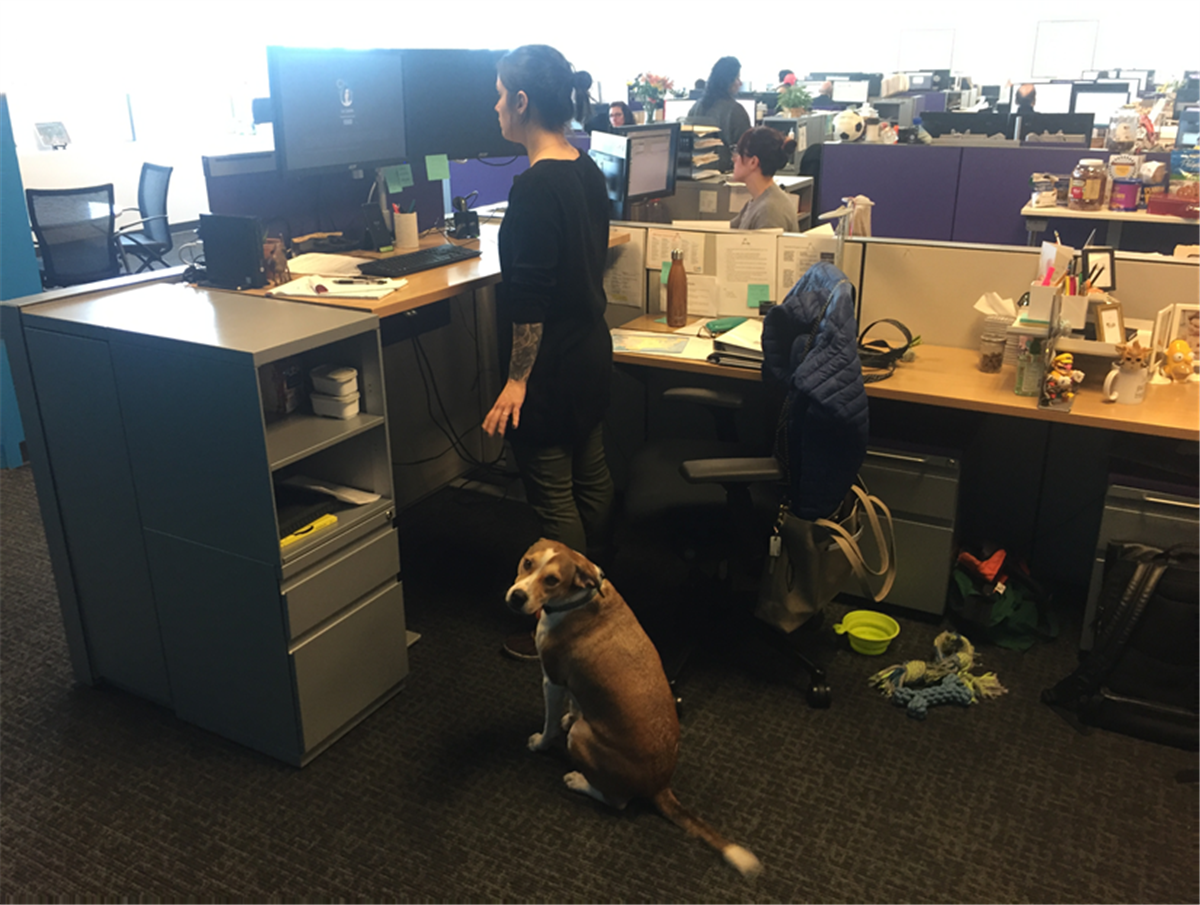 "The school shooting was one of the worst things we've ever gone through, but in the northeast people stick together like I've never witnessed before," says John. "This was the most tiring period to be a leader — I was exhausted making sure everyone was okay. CHG told me not to worry about the state of the business for five months and to just focus on the health of my people during that horrific time. So, I brought in grief counselors and my daughter's Bassador dog, Shadow, for emotional support. To this day, dogs are still welcome. We all changed a little bit after that — we became more of a family. Now when other tragedies strike, like tornados or the coronavirus pandemic, we know how to take care of one another." And it's times like this, that continue to reinforce to John that he made the right decision to change careers 20 years ago. "My philosophy is the grass isn't greener on the other side, it's just brown. So, when times are challenging, I find it helpful to have people you can lean on for advice. Jeff Freeman and Carlos Hagler — leaders in our other CompHealth divisions — have greatly influenced my career at CompHealth. In trying and good times, both have been like brothers to me. I would not be the leader I am today without their support and guidance."
Want a job where you can grow your career? Check out the open jobs at CHG Healthcare.