After eight years of running his own business, Simon Parsons joined CompHealth locum tenens in Salt Lake City, Utah as a physician recruiter and appreciates the people-centric culture as well as the support and coaching he's received since starting here.
"There are so many great things about my experience here that has led me to believe it is pretty close to a perfect fit for me and my personality," Simon shares.
Read more about Simon's First Impressions below!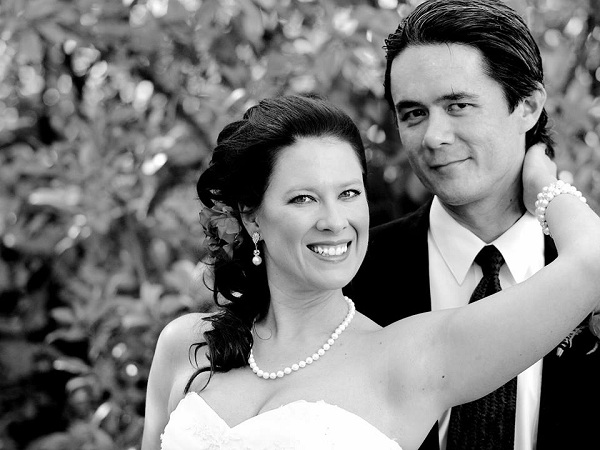 What do you do at CHG, and what do you like about your job? I am a physician recruiter on the CompHealth locum tenens general surgery team in Salt Lake City, Utah — and what don't I like about my job? There are so many great things about my experience here that has led me to believe it is pretty close to a perfect fit for me and my personality. If I had to pick one thing I love most, I enjoy being in a very positive environment, around pleasant people who strive to do their best and work on personal development both in and out of the work place.
When did you come to CHG? I started in November 2013.
How did you hear about CHG, and what made you want to apply? My wife was looking for a job in early 2013, I was helping her look over some of the best companies in Utah that really strive to take care of their employees. CHG was one of these companies, and I thought to myself "now that is a company that could inspire me to make a change in my career." I checked back from time to time on the website, read articles and watched videos and learned more about the company. I was very impressed that CHG was ranked No. 3 on Fortune magazine's list of 100 Best Companies to Work For.
In May 2013, I inquired more about CHG from a friend that worked there (Bielle Crump), and she was so busy she didn't get back to me immediately. I was wrapped up in my busy season of my business, so I didn't have too much time to think about it. After Labor Day when business slowed down, I asked Bielle again about her experience with CHG, and she said she absolutely loved working there. I hadn't applied for a job since I was in my teens, but after talking with Bielle, I put together a resume and got it off to her.
Where were you working before you came to CHG? For the last eight years I was running a small business that I started in 2003. Prior to that I was working as a manager at the Salt Lake Country Club, where I was lucky to be mentored by some very inspiring people.
How has working at CHG compared to your other working experience? CHG is the best of both worlds (employee and business owner). I have the ability to use the resources and tools of a great company, but also use my drive and motivation to create my own business within a business. Working as a small business owner can be great at times, but I felt like I was responsible for so many things. I learned a lot about all aspects of business, but now at CHG I can focus all of my efforts in one place. I really enjoy being part of a team and getting feedback, coaching and support.
What can you tell me about your first day? The staff was so welcoming and friendly. Everything was very well planned out with an itinerary of the first week so we knew what to expect.
What has been your most memorable experience so far? The day I graduated from training and started on general surgery was my most memorable experience. For the previous eight weeks, I went through training with five other great individuals, and we all shared different types of success through that time. Our trainers gave us a great sendoff and then we went over to our teams. The first few hours on the team felt a bit strange, but a few hours later my team gave me a mini welcoming party. They also busted out some dance music and made me dance to celebrate the days that I had booked so far.
How have you seen CHG's core value of Growth in action? I work on the same floor as the CORE training area and every two weeks get to see a new group of people starting a new career at CHG. My training group consisted of six people; the group that came right after us had over 20 people. I have also seen growth on my own general surgery team and am working hard to do my part to expand our share of the market.
How do you know that your work at CHG matters? I get a lot of great feedback from my team, other co-workers and my leaders. Our division also has a weekly meeting called "Making a difference" where we all get to share stories of the people that we or the doctors we work with help. I have had the chance to share a few stories myself, and I imagine as time goes on there will be many more. I also work hard to make sure that I am making a contribution and being the best consultant and teammate that I can be.
Do you have any advice for new or potential CHG employees? During my first week of training, we were able to ask for some advice from a few reps that had been there for a while. I asked this same question to them, and one of them told me that when you start building momentum, make sure you keep running with it. I was lucky enough to be able to get some good momentum during the first few weeks of training, and things have been going well ever since. I always think back to this advice and make sure I am working hard, putting in a solid effort and being consistent.