CHG associate creative director Jan Allen celebrated her one-year anniversary this past September. In her time here, Jan has experienced firsthand the positive effects of CHG's Putting People First culture.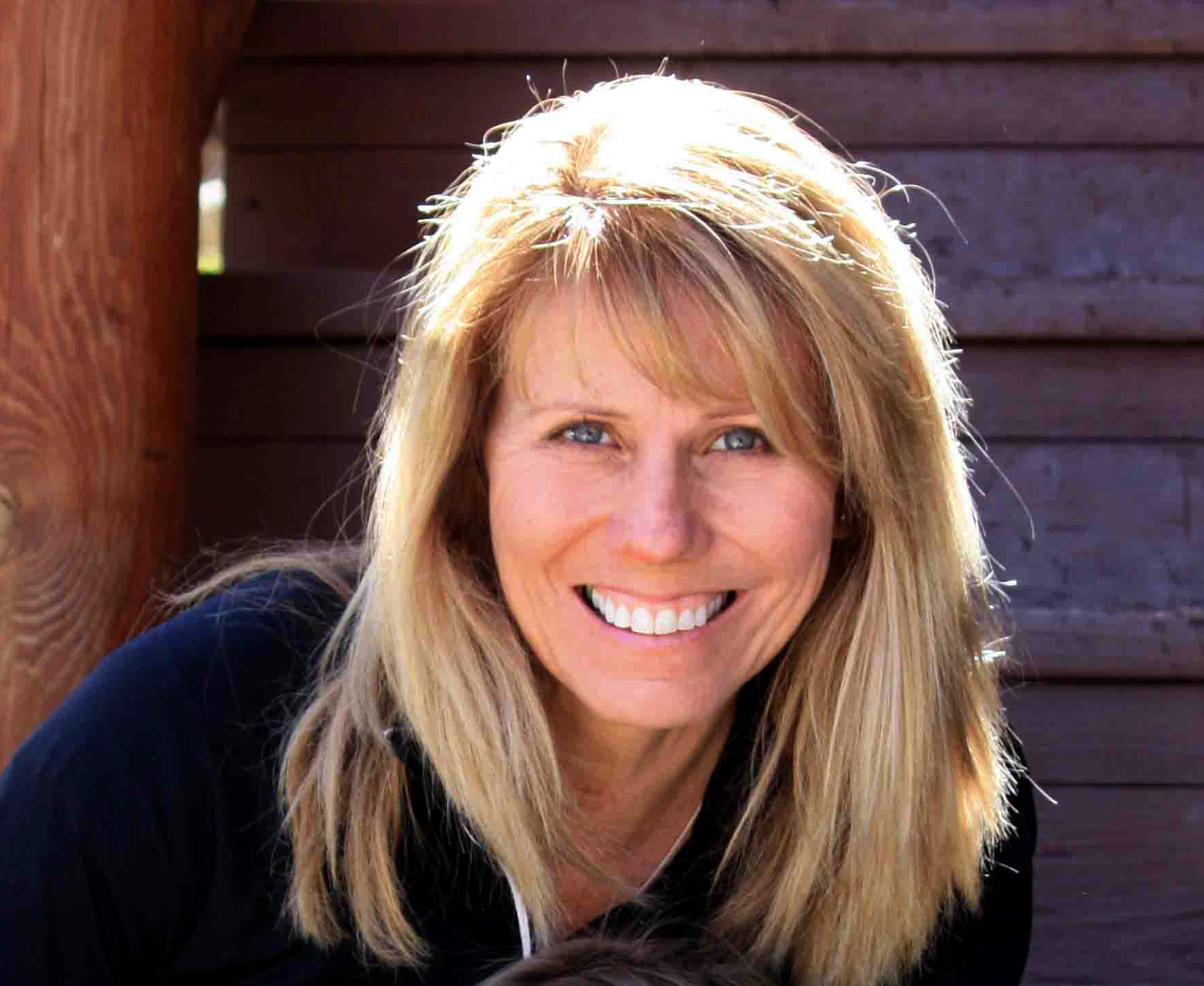 What do you do at CHG, and what do you like about your job?
I am currently the associate creative director in the marketing department. What I love about my job is that every day I get to come to work with talented, creative, happy people. I love that we are given fun, strategic problems to solve and given creative license to do our best work.
When did you come to CHG?
September 2013
How did you hear about CHG, and what made you want to apply?
I happened to hear about CHG through an acquaintance, but I wasn't really looking seriously for a new job. I had an ongoing list of "must-haves" if I were to accept a job anywhere. At the top of the list was that the company must have heart. When I did a little research about CHG, I was impressed, but leery. However, I came out of the interview process excited to meet so many people that truly loved CHG, and lived the company's values.
Where were you working before you came to CHG?
I've worked at several advertising agencies over the course of my career, and I have spent many years working for myself, which is what I was doing before I came to CHG.
How has working at CHG compared to your other working experience?
I'm lucky to have gained a lot of experience working with really great people over the years. CHG is unique in that I have normally been left on my own to grow and develop my career. At CHG, there are many opportunities and programs to help me attain my career goals, but also I'm given the time and resources I need to help me grow my team as well.
What can you tell me about your first day?
My first day was certainly memorable. The day that I was given my job offer, my partner, Holly, was diagnosed with stage four colon cancer. We were completely shocked and devastated by the news. I had to put off my start date a couple of weeks in order to help her through recovery from major surgery. My first day at CHG, people that I had never met approached me with sincere well-wishes and concern. Two people on my team pulled me aside separately and told me that they had extra PTO that they would like to give to me so that I could have the time necessary to be with Holly as she went through her treatment. I went home that day in tears, good tears. I was so grateful to be a part of a company that would attract so many good-hearted people.
What has been your most memorable experience so far?
Every day there is usually something crazy going on in the marketing department, someone riding around on a scooter; a dance off in the aisles; horn-blowing celebrations and always a lot of laughter. One of my most memorable days was the day when they announced CHG's position on Fortune's 100 Best Companies To Work For list. It was the fifth year that we had made that list. We all dressed up in crazy outfits and paraded through the building with noisemakers and tossing out candy. I loved seeing how excited and proud everyone was to work for such a great company.
How have you seen CHG's core value of Quality and Professionalism in action?
We have recently done a major rebrand for CompHealth. It was the main focus for most of my short tenure here. I was so impressed by how much dedication there was to research and understand our clients and providers on a personal level. From that strong foundation of strategy we have been able to measure each marketing effort against what we have learned in order to be confident that we are truly keeping a customer-centric approach in building relationships that make a difference.
How do you know that your work at CHG matters?
I realize that I am further removed than those who serve on sales teams and with divisions who are directly involved in placing quality providers with great facilities. However, I try to keep the "why" in mind when I am strategizing on a marketing piece that is needed to help tell the story of who we are and why what we do is needed.
Do you have any advice for new or potential CHG employees?
I would encourage them to embrace the culture and values of CHG. From the top down, we truly believe in the importance of Putting People First. Also, take advantage of every opportunity given for learning and development. It is a rare company that cares that you feel successful in what you do every day and then cares that you are successful in your personal life as well. Forget buying fancy suits, no one really cares how you dress, but don't forget to bring your sense of humor.
Hear more about why Jan likes working at CHG in her Free to Be Me at CHG video.