Carrie Koncar was looking for a change and wanted to work for a company that cared about its employees. When she found CHG, she knew she found a company with a culture she wanted to be a part of. Read more about Carrie's First Impressions.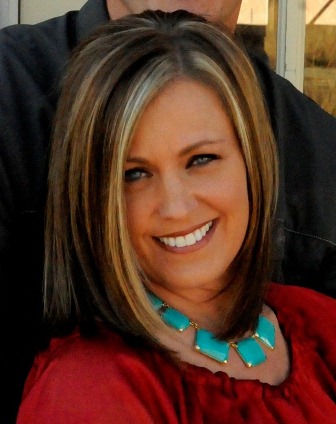 What do you do at CHG, and what do you like about your job? I work with the benefits team as a wellness coordinator, and in my opinion I have one of the best jobs at CHG, not to mention I work with THE best team! It amazes me every single day at how much this company cares for its employees and how much it gives.
When did you come to CHG? I started with CHG in December 2012.
How did you hear about CHG, and what made you want to apply? I often looked at CHG's website for job opportunities. I needed a change and wanted to work for a company that not only cared about its employees, but also cared about their community as well. Looking at CHG's website made my decision to apply an easy one!
Where were you working before you came to CHG? I worked for JP Morgan in the private banking group.
How has working at CHG compared to your other working experience? There is no comparison! My previous job was filled with an extreme amount of stress, no work/life balance and a terrible downtown commute. I have never looked back and never thought for a second that I made the wrong decision.
What can you tell me about your first day? My first day I went straight to Foundational Training, and I must say I was scared to death! There was so much to learn about an industry that I knew nothing about. However, within the first hour I was right at home and felt like I had been here forever! The culture at CHG is amazing, and the people here will go above and beyond to make you feel like you are part of the family. Your leaders want you to succeed, so they will give you the tools to do so. I also got some really cool CHG gear!
What has been your most memorable experience so far? I think every day is a memorable day. There isn't a day that goes by when I don't want to come to work. Even if there is a busy week full of events and activities, it's so nice to hear my leader Jen say, "You got this!"
How have you seen CHG's core value of Quality and Professionalism in action? Every day I walk through the door there is an example of this, whether it is Mr. Weinholtz holding the elevator for someone or BeeJay smiling and greeting employees each morning as they get off the elevator.
How do you know that your work at CHG matters? Hearing the employee success stories makes me want to do more; it tells me that what we do here really does make a difference in the lives of our employees.
Do you have any advice for new or potential CHG employees? Don't be afraid to step out of the box and try something new. There are endless opportunities for you at CHG.