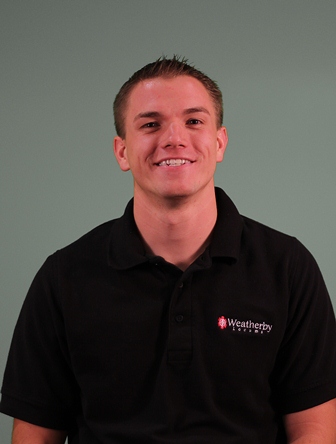 Name: Sam Schwendiman
Job Title: Marketing coordinator at CHG Healthcare in Salt Lake City, Utah
Years with CHG: Two months
What is your favorite part about working at CHG? My favorite part about CHG is the people that I get to associate with on a daily basis, especially Robert "The Man" Hoffmann!
What one story best describes your experience at CHG? It's hard to describe in just one story. So I narrowed it to three.
When I first started here I wanted to sync my iPhone up with Outlook. I called up the Help Desk and Doug Wayment told me to come down right then and he'd do it for me. Then I asked for a specific program on my computer. It was completed the same day. Every time I ask the Help Desk to help with something, it's done very soon after I request it. I've never had an IT department be that responsive.
The expenses that the marketing department recorded weren't matching with finance. After several meetings and many changes later, they match well. After they were finalized, I had a question on a specific allocation, so I called Kelley Hanks. She was very helpful and tried walking me through it on the phone. When I wasn't getting it, she dropped what she was doing and came to my desk to help. I know that anyone would do that here.
I was recently calling several recruiters and asking them questions about lead quality. I was amazed at how willing everyone was to help us in our research. Julie Ptak went above and beyond and asked for the questions beforehand and passed them out to her team, then sent them all back to us -- saving a lot of time.
If someone asked you what you do, how would you answer them? I work in marketing for CHG Healthcare off I-215 in Salt Lake City. We have 1,400 employees and are growing like crazy! It's awesome. They'd then ask what kind of healthcare it was. I'd tell them it's a staffing company. We essentially find temporary and permanent staffing for hospitals.
Why did you choose to work at CHG? I had two friends that work here: Brian Sorensen on the CompHealth EM sales team, and Cam Kawa in accounts receivable. One night, Brian and I were both conned into babysiting about 25 kids at a church function. While we were talking, he mentioned that he worked for a company that had just been awarded No. 27 on Fortune's 100 Best Companies to Work For list. I told him if he heard about any job openings to let me know. The next day he sent me the job posting, and the rest is history.
What is your favorite event that you have participated in at CHG and why? My favorite event that I've participated in so far was Employee Appreciation Week. I truly felt appreciated on both a company level and team level. It was an awesome way of seeing the company live its core value: Putting People First. It helped that my team, Icing Icing Baby, won the cake-decorating contest. Go team!
What is your favorite core value at CHG? Continuous Improvement. I love working at a place that wants me to become better.
If you could choose your last meal, what would it be? Cajun jambalaya pasta from The Cheesecake Factory. I think I have dreams about that dish.
What five things would you take to a deserted island? Assuming I was stranded and trying to get off the island, I would take a mattress, calendar, mirror, desk and a pair of sunglasses. I'd drink from the springs in the mattress, eat the dates off the calendar, look in the mirror and see what I saw, grab the saw and cut the desk in half, put it back together to make a hole and then jump through the hole. The sunglasses are just so I'd look cool doing it.
In a movie about your life, who would you choose to star as you? Matthew McConaughey. He's my man crush.