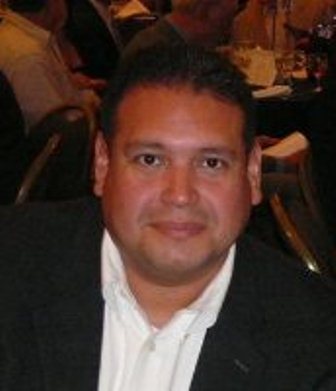 Name: Richard Montoya
Job Title: OB-GYN placing manager at CompHealth permanent placement in Norwalk, Conn. 
Years with CHG: 2
What is your favorite part about working at CHG? The people. Everyone is willing to bend over backwards for each other. I also work with a bunch of foodies.
What one story best describes your experience at CHG? I've witnessed so many random acts of kindness and so many behind-the-scenes things, like gifting PTO. I was out sick and people were willing to gift PTO to me. So many give up some of their time for others.
If someone asked you what you do, how would you answer them? In the simplest terms, I help clients find great doctors and great fits for their communities.
Why did you choose to work at CHG? At the time I was interviewing, CHG was the only place where I felt like I belonged, because I interviewed during the beginning of recession. It was all doom and gloom, and I left here almost feeling spiritually renewed — almost like I went to church. That sole reason — and the people, the vibe and environment here in Norwalk — is why I took the position.
What is your favorite event that you have participated in at CHG and why?Employee Appreciation Week, because that is a good week of really celebrating everyone here. I enjoyed being an employee and feeling appreciation, and now I enjoy showing appreciation as a manager.
What is your favorite core value at CHG? Putting People First. It really is a value that CHG strives for, and it's apparent in everything that we do here. It's always about the people, always about the culture. Other places have said that, but CHG really acts on it.
If you could choose your last meal, what would it be? It would have to be a trough of 50 hot wings from Archie Moore's with extra celery and extra bleu cheese and Dave's insanity sauce, because they can never make it hot enough for me. And, of course, a frothy libation.
What five things would you take to a deserted island?I'm pretty practical, so I'd take water, a four-burner Weber grill, lots of propane, a cooler filled with ice-cold beverages and satellite television.
In a movie about your life, who would you choose to star as you? Antonio Banderas. He has a cool accent.