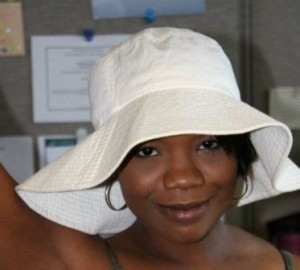 Name: Michelle Releford
Job Title: Payroll specialist at Foundation Medical Staffing in Edmond, Okla.
Years with CHG: 2
What is your favorite part about working at CHG? The fun, family atmosphere.
What one story best describes your experience at CHG? I was going out on maternity leave with only 34 hours of PTO. My Foundation family donated so many PTO hours to me that I was able to take a full eight weeks off with new my baby girl, Aubrye, and not miss a single paycheck!
If someone asked you what you do, how would you answer them? I process payroll, and also serve and support my sales teams.
Why did you choose to work at CHG? After speaking with Tanya Piker and Bryan Smith, I was sure that this company would be a perfect fit. Both of these two made me feel as if I was talking to friends, instead of possibly future employers.
What is your favorite event that you have participated in at CHG and why? Rock Your Body, because there are so many people who come together to be healthier and the competitive nature within this company ROCKS!
What is your favorite core value at CHG? Putting People First.
If you could choose your last meal, what would it be? Two fried California rolls.
What five things would you take to a deserted island? A couple of cloth diapers (because Aubrye's going with me), toilet paper, chapstick, my new laptop and a boat! And my sunglasses! (Can I take 6 things?, lol)
In a movie about your life, who would you choose to star as you? Nia Long. I think she is gorgeous and can probably kick butt and take names -- just like me.