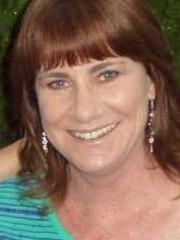 Congratulations to this month's milestone anniversary employees! Connie Jones (CompHealth locum tenens) is marking 15 years with CHG. Susan Halaliku in CHG's facility services joined us 20 years ago, and Stacie Jensen (CompHealth locum tenens) is celebrating her 25th anniversary as part of the CHG family.
Finding CHG
Connie says it was a much smaller company when she joined the team. She works as an administrative assistant and says she absolutely loves what she does. "I have met so many amazing people and made some great friends while working here."
Susan applied at CHG after a friend in our housing department told her about an opening in the mailroom. She got the job and spent the next year delivering thousands of pieces of mail, three times a day. "We definitely had more mail then because not a lot was done electronically," she says. She got a chance to become the company archive specialist and team assistant, a position she still holds today. "I'm pretty lucky because I work with everybody across all of the offices," Susan says.
Stacie joined CHG as a scheduling assistant after a tip from her sister, Marci Rigby, who also works at the company. Stacie was working for a small construction company, but she wanted a job where she could build a career. Over the years she's had the opportunity to learn and work in areas where she handled payroll, credentialing, sales, and now verification of physicians' drug prescription authorization.
Lessons learned throughout the years
Stacie's loved getting to try new roles and feels the business partner job is her niche. "Our role is such a vital part. To me, it is so rewarding. I'm super passionate about it."
The years have come with plenty of other lessons, too. "I've learned patience," Stacie says. "Some days are going to be hard and not necessarily go like you'd like. Know that you're going to get through it as a team," she advises.
Susan says she's had the opportunity to learn new skills. "I've learned how to get out of my comfort zone and learn how to do new things." When CHG started doing its printing in-house, Susan saw an opportunity to learn how to set up the press. "If there's something you want to learn, they find a way to help you do it," she says.
The best of times
Susan's fondest CHG memory was when she was able to find an important file no one else could locate. "I received a Putting People First award and was recognized in front of everyone," she remembers.
Connie says it has been wonderful to watch the creation of each of the business partner teams.
For Stacie, it was the way her CHG family stepped up to support her when her husband was critically ill. Long before working-from-home was a thing, her leader arranged for Stacie to work at home while her husband underwent chemotherapy. Her team encouraged her to take as much time away as she needed, promising to cover for her. "I can't tell you how proud and lucky I feel to be part of CHG."
Congratulations to each of you and thank you for decades of Putting People First.