Our CHG Healthcare employees are great at healthcare staffing – it's what we do! But many of our people are also handy at home. And the pandemic proved to be the perfect opportunity to take a walk on the DIY side. Check out these CHG people and their projects.
Macrame is back!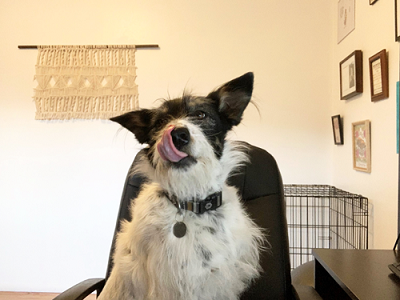 "I sit in front of a screen all day," jokes Chloie Dale. "I wanted to do something that got me away from screens." Fourth grade to the rescue! That's where Chloie learned how to make macrame necklaces. She thought it might be fun to take what she'd learned and do a wall hanging. She found a pattern online, bought her supplies, and from there she was all tied up in knots. Literally.
"Basically, it's all square knots," the senior marketing coordinator explains.
She admits she did get stuck in a few places but a video tutorial on Pinterest helped her through the rough spots. She stained a piece of wood from an old garden lattice and used to hang her creation.
"I like the way it turned out," Chloie says. "It's simple, it complements the room, and I get to tell people I made it, which is a win/win."
Just in time home gym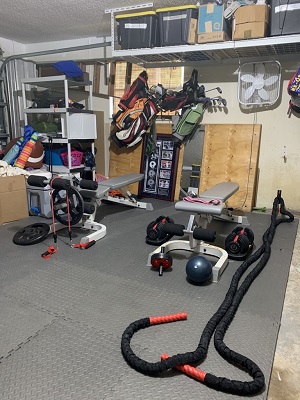 Ashley Miller rememebers, "My parents' neighbors were doing some cleaning. They had workout benches with a few weights just sitting out on the curb to give away." Ashley and her hubby snatched them up and decided then and there the garage was out and a home gym was in.
They ordered floor mats from Amazon, along with some extra weights. They gathered an assortment of fitness bands and other equipment they had laying around the house. An old TV found a new home in the garage, along with a DVD player to handle the couple's collection of workout videos. Add battle ropes, exercise balls, and the home gym became a reality.
Then the pandemic hit. The home gym turned out to be a game changer. Between caring for her young family, supervising home school, and working as CHG's social media manager, Ashley said she was grateful a stress-relieving workout was just a few steps away.
"Every night after work it's like, 'Mama needs a break!'" she says with a laugh.
Ashley says their home gym is a great way to escape the kid chaos for a bit and get a good workout. Because her gym is always ready and always close, motivation is never a problem. She says the expense was minimal and it was more a matter of organizing their existing space and equipment vs. any new construction. "It's been an excellent addition," she says.
From Pinterest to DIY pro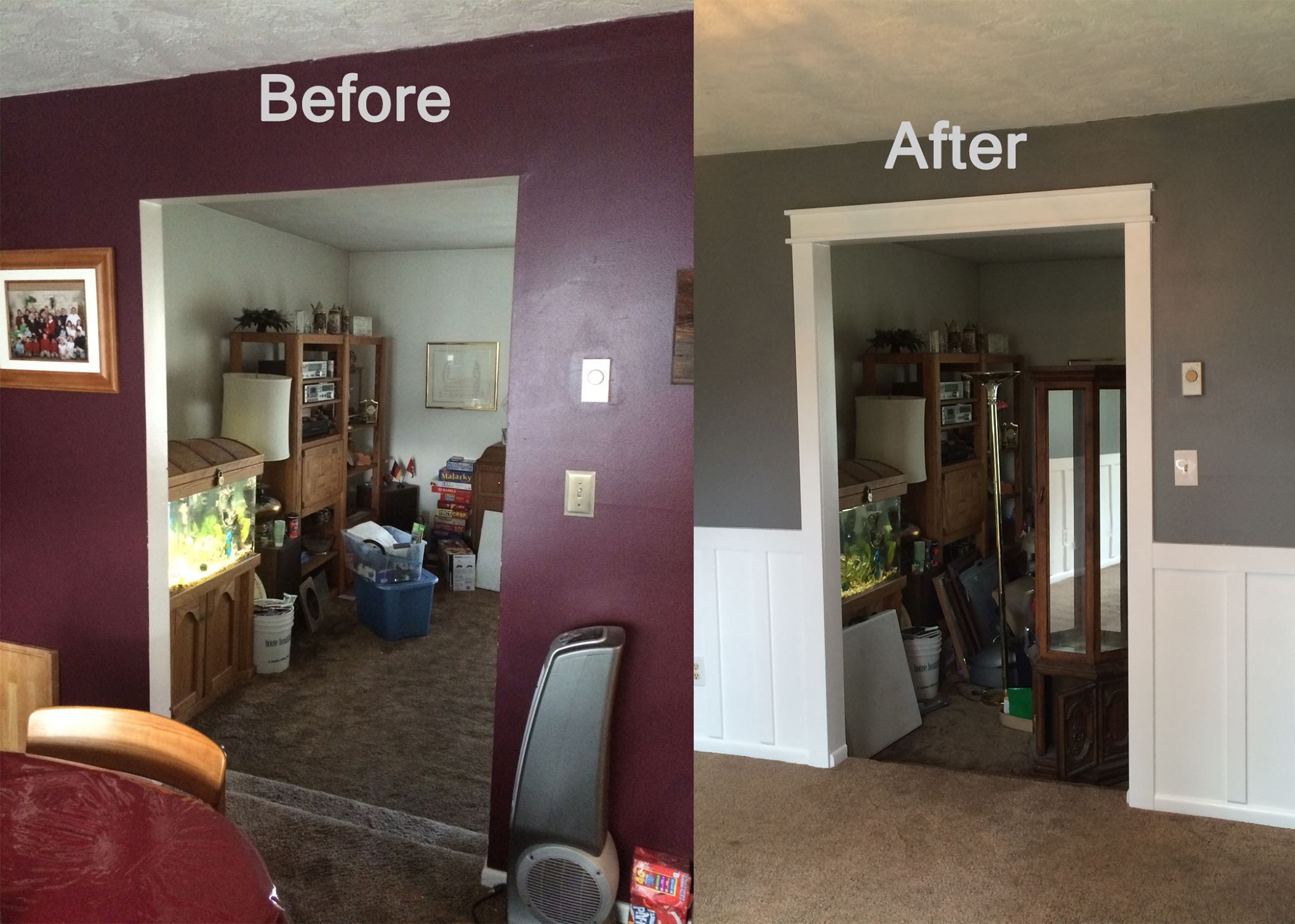 CHG marketing manager Sam Schwendiman has been interested in building things since he was a kid. But Pinterest proved to be a turning point for his builder's bug as an adult. It started with a Halloween decoration his wife spotted. The next year he built 52 garden benches from scrap 2x4s. He sold them to help cover some emergency medical expenses. Ten years later, he's refinished basements, built mud rooms and closets to die for, added theater rooms, and reconfigured plumbing.
"I'm not a contractor," Sam says, "but I read a LOT and watch a lot of YouTube videos."
Sam sees the space he's remodeling as a blank canvas just waiting for him to bring to life. "You look. You design. You build and install. That process is super rewarding," he says. "It's also kind of rewarding when you actually get to tear stuff out," he says with a laugh. "Demo day! Just like on TV!"
Want to work with people like, Chloie, Ashley, and Sam? Take a look at our current openings. We just might have the job for you.