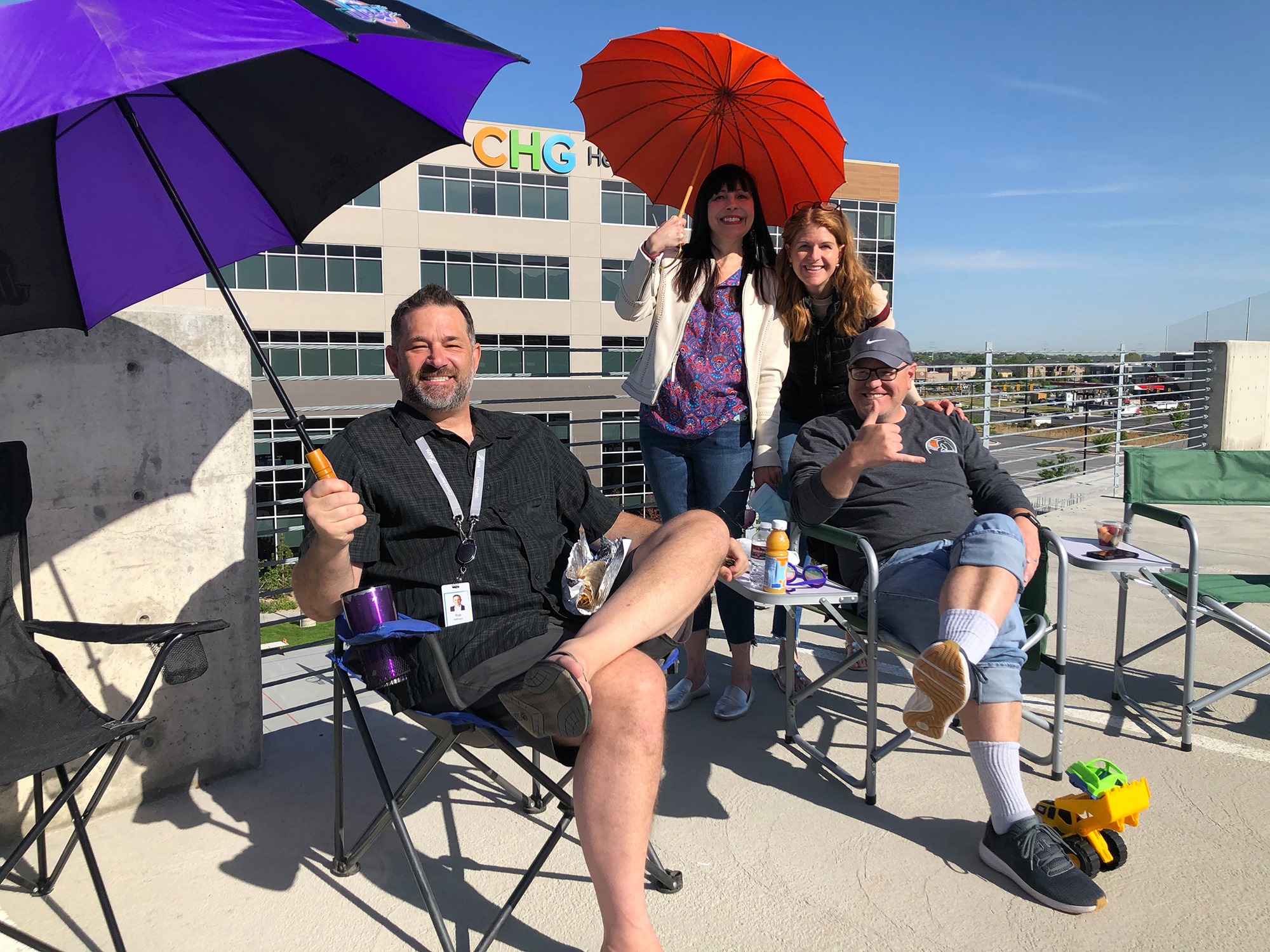 CHG Healthcare has consistently been named a top workplace for the way we take care of our people, the benefits we offer, and the positive impact we have on global communities.
Today's job seekers have a lot of options when it comes to finding a company they really want to work for. So why should CHG Healthcare be on your list of top companies to look for a position? Because we've created an inclusive workplace with people who are quirky, interesting, and nice. Better than that, we take care of one another. But the real icing on the cake is that the work we do makes a difference to people across the world.
1. Our work impacts people's lives
From rural clinics to massive hospital networks, it takes a lot to keep healthcare facilities ticking. If there is a shortage in doctors, nurses, or therapists, that's going to affect the level of care patients receive. We work directly with healthcare systems to locate the best healthcare providers and get them to work fast.
Everyone in our company does their part to make this happen. We know how important it is to have quality healthcare providers in place because many of us have personally been attended to by a healthcare provider on assignment with one of CHG's family of brands — RNnetwork, Weatherby Healthcare, Global Medical Staffing, and CompHealth.
Last year, our people placed more than 13,000 medical providers throughout the world who served 25 million patients.
SEE ALSO:
2. We make a difference in our communities
We take community impact to a whole new level.
RELATED: Weatherby Healthcare doctors provide valuable care to patients in Guatemala
3. We care about our people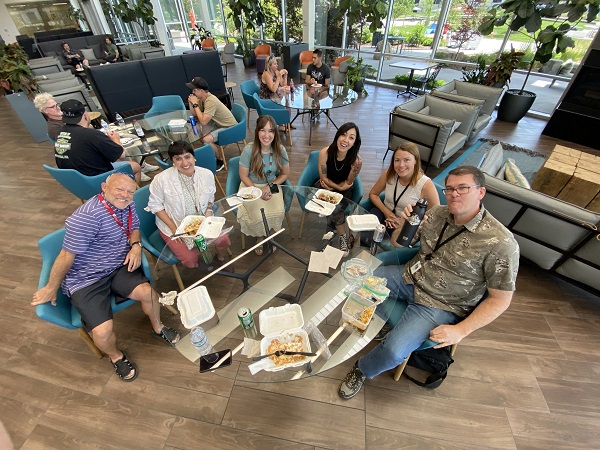 We're proud of the culture we've built over the past 42 years — it's fun, high energy, and invites individuality. We always strive to create a sense of belonging where our people feel embraced and welcomed for who they are. We believe that everyone's voice matters and diversity makes us stronger. That's why we have a diversity, equity, and inclusion team focused on increasing diverse representation at every level of our company to ensure all of our systems, programs, and processes are designed with equitable outcomes in mind.
Continuous Improvement is kind of a big thing here, so we're always looking for opportunities to improve equity in areas like pay, hiring, promotions, and overall employee experience. And we're continuing to educate ourselves through training classes and roundtable discussions to bridge differences and create connections.
RELATED: Celebrating Pride Month
We have your back
When times get tough, like we saw during the coronavirus pandemic, our people can turn to the Employee Compassion Fund — an employee-sponsored initiative that provides tax-free grants to those who find themselves in an unexpected crisis or financial hardship.
We want your career to flourish at CHG
The majority of people we hire don't have a background in healthcare staffing, so it's imperative that we offer world-class training to help you to succeed! The moment you join our company, we're invested in you. CHG is nationally recognized for it's Foundational Training program that onboards all new hires with a week's worth of valuable knowledge on our culture and our business. After that, our people move onto one of CHG's brands for extensive training related to their position.
RELATED: CHG's training program wows new hire
If you're a leader, we provide leadership training upfront, as well as continuous learning throughout your tenure. Our leaders understand the value of Continuous Improvement and having the right tools to properly develop their people and themselves.
Our salespeople and sales leaders work toward President's Club, an incentive trip designed to reward outstanding performance. Winners enjoy a trip with a guest to celebrate a year of success with our CEO and other leaders. The Circle of Excellence Award is for our top-performing business partners in all divisions. Winners receive two weeks of PTO and $2,500 to use however they'd like.
RELATED: Why I love my sales job at CHG
4. Our benefits are top notch
Our employees enjoy extensive benefits like fertility and autism coverage, as well as tuition reimbursement. Every year employees have the opportunity to participate in wellness classes to receive a substantial discount off their health insurance premium. And we know our people's pets are family, so we also offer pet insurance. But there's more. CHG also provides a 401(k) company match to help our employees plan for their future retirement.
Work/life balance and mental health are top priority
We like to balance the hard work we do with a lot of fun and appreciation. We bring in coffee carts, musicians, and all types of vendors to spice up the work day. Our in-house events team is constantly wowing with new engagement activities both in our offices and virtually. We also offer various mental health services such as: in-person counselors at our free on-site Marathon Health clinics; 24-hour access to Teladoc, the Sanvello app, Talkspace — which gives employees access to virtual counselors — and marriage counseling offered through our medical benefits package.
Employees can also visit our Marathon Health clinic to receive basic medical care, get prescriptions, take wellness tests, and receive health coaching. It's a convenient benefit that saves our people and their families money and time.
5. We embrace flexibility
We believe in having a healthy balance of work, family, and free time. So we encourage employees to use their paid time off, which is accrued throughout the year starting on your first paycheck and increases with tenure.
And we're big proponents of a hybrid workforce. Some of our people work full-time remote and others choose to split their time between their office and their home setup or work full-time in one of our offices located across the country. Those who take public transportation to one of our locations can take advantage of CHG's transit benefit.
RELATED: 7 reasons CHG is a great place to work for parents
Others have taken notice
We think CHG Healthcare is a great place to work, but don't just take our word for it. Here are just some of the awards we've earned as a top workplace.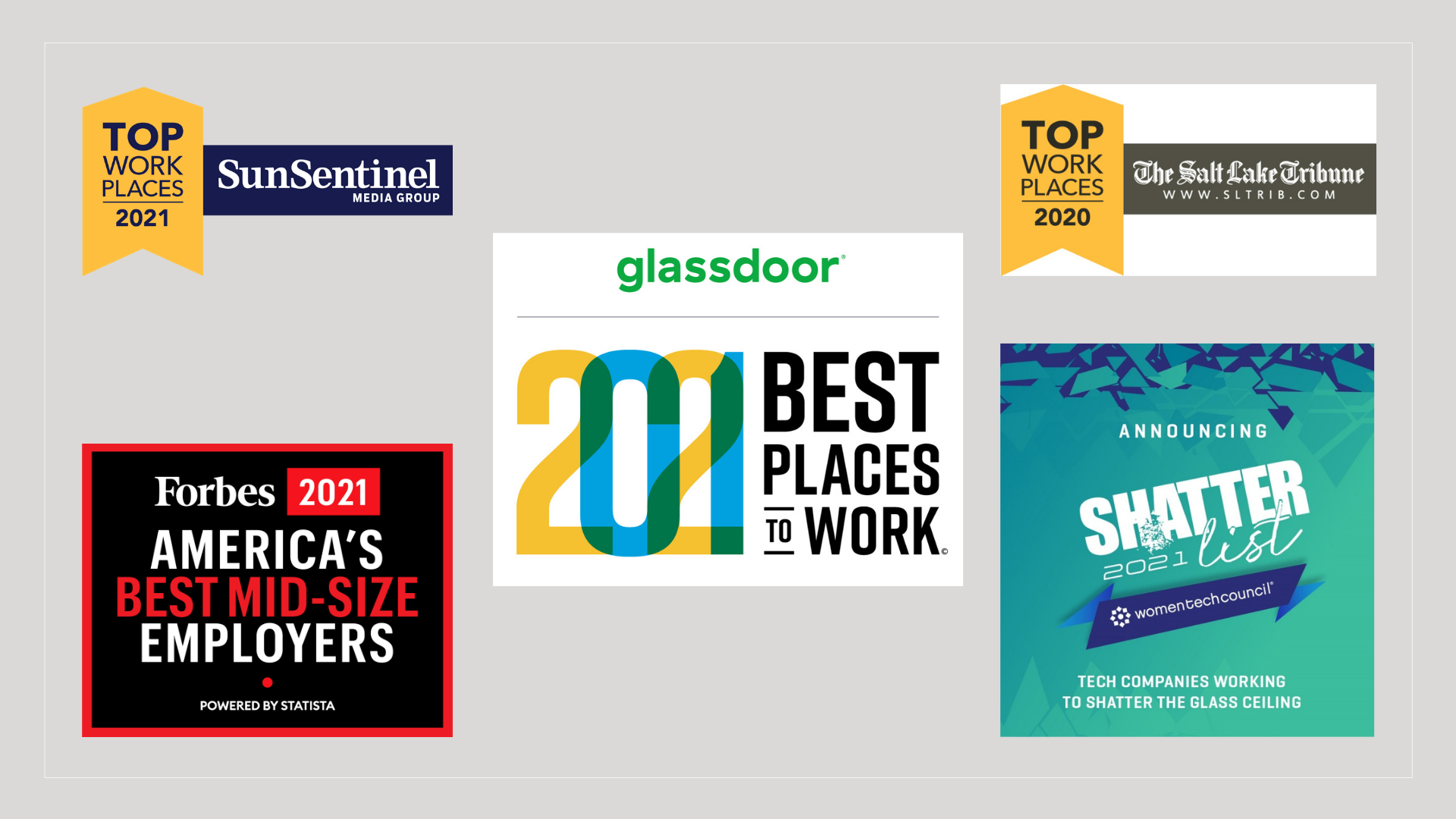 If you're interested in making a difference in healthcare and working with a team that puts you first, check out our current openings.