There's your day job. And then there's that passion you pursue after hours. We've discovered more of the amazing side gigs our CHG employees enjoy. (If you missed our first side hustles story, click here.) Take a look at what people from across our family of brands are up to in their free time.
Zooming to Zumba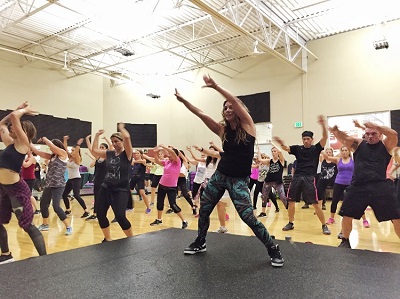 Pre-pandemic, every Monday night after work you could find Katerina Zlochevsky, sales manager for CompHealth, at the local gym, revving up the music and teaching as many as 100 students in her lively Zumba class.
The pandemic closed the gym and students reached out to request an online class. Katerina wasn't sure if it would work, but she created a Facebook group, spread the word, and resumed teaching from her basement via Zoom.
Katerina says, "I don't do it for the money. It's all donation based."
Whatever students give, Katerina donates to social causes like Black Lives Matter or COVID relief efforts.
"It's a good stepping-stone for people who have wanted to try Zumba," she says. "They won't be intimidated by having to go to an actual class and dance in front of people. If you have space and a computer, you can do it."
YouTube financial guru
It started out as a way for Kelly McColgan to get her finances in order. The Weatherby Healthcare quality specialist says she's made just about every money mistake in the book. Her goal was to take control of her finances and become debt free. To help her stay accountable, she decided to document her journey on YouTube.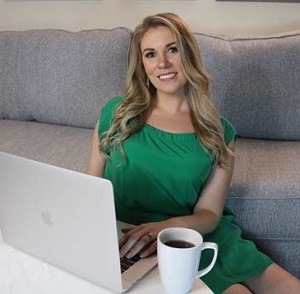 Now, besides being out of debt, she's also making four figures a month in extra income from people who subscribe to her channel, Freedom in a Budget. She teaches people how to budget, invest, save money on groceries, and even start a side hustle. Some of her videos have racked up more than 100,000 views.
For Kelly, 80-hour work weeks are not uncommon. She says weekly emails from viewers thanking her for sharing what she's learned inspire her to keep up the pace.
Kelly believes her side job makes her better at work. "It gives me compassion," she says. "I see what people are going through and that they may have had a bad day. I see that same struggle with the people that I help online."
Her advice to other would-be entrepreneurs? "Don't be afraid of failure," she says. "People may hate on it and criticize you, but don't let it deter you."
Aikido sensei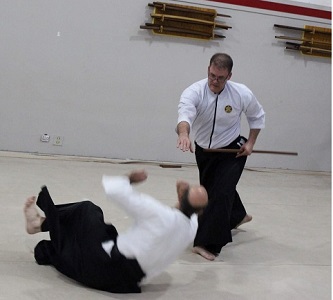 "I have a hard time imagining my life without Aikido," CHG Healthcare's Gerry Carpenter says. Gerry started training in this Japanese martial art, which means "way of harmony," 12 years ago. He liked the discipline's emphasis on resolving conflict without harming the other person. That's not to say that Aikido's focus on defense couldn't stop to an attacker. It's simply focused on a mental and spiritual process the practitioner develops over time.
Four years ago, Gerry and a fellow Aikido practitioner opened their own dojo, or school, Aikido of Salt Lake. Since then, they've introduced Aikido to hundreds of students. "Aikido is very difficult to learn," Gerry says. "It requires a lot of dedication." Gerry's traveled to Japan and Brazil to learn from instructors and achieve rank advancements. He says with regular weekly training, it takes an average of five years to become a first-degree black belt. Gerry earned his third degree in 2019.
For Gerry, teaching Aikido is definitely a labor of love. "We really don't make any money and most of the time we barely cover expenses," he says with a laugh. But he feels compelled to share what he's learned with others willing to try.
"My Aikido training has been very helpful to deal with circumstances in a non-confrontational way," Gerry says. "I've learned that whatever comes in life, regardless of what it is, hostile or positive, you just go with it. You accept it and move on and you find positive outcomes."
Interested in working for a company that values work-life balance? Take a look at our careers page to see our current openings.