Last week we introduced you to a competitive cyclist, a race car driver, and a certified fitness and yoga instructor, athletes who all just happen to be CHG employees. Here are four more CHG athletes who may just make you want to put down the TV remote and get out there and go!
Minor League baseball player
Chuck Klee, recruiter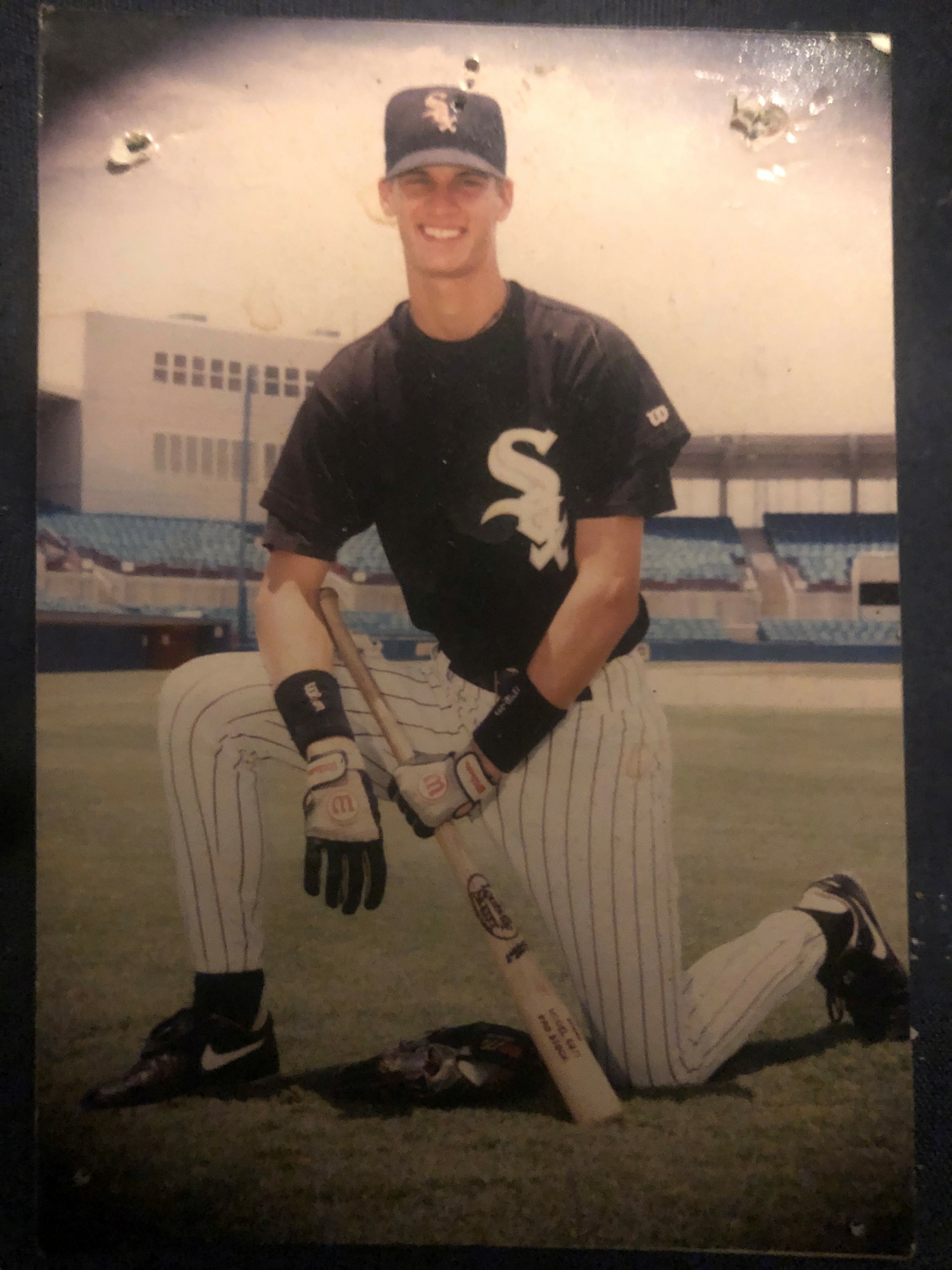 Chuck Klee just celebrated his 25th anniversary, the one that marked the day he was drafted by the Chicago White Sox. Fresh out of high school, the short stop was scouted by several colleges and pro teams. When the White Sox came calling in the tenth round of the draft, he was ready.
Chuck spent the next seven years playing for farm clubs all over the country, first for the White Sox, then the Toronto Blue Jays, an independent club, and the San Diego Padres. Called up in 1997 to spring training in the big leagues, he recalls standing in the batter's box facing Mariano Rivera.
"It was like an out-of-body experience," he says. "Being in the box and looking around a packed stadium. I was rattled. I didn't even see that first fastball at all."
He attended college in the off-seasons and eventually had to decide whether to stay in the minors or move on. He closed out his career as a player and moved on to become a high school assistant coach. Now his baseball involvement is limited to lessons for kids (including his own) and helping with clinics.
Chuck says his years of riding buses across the country are a big help when it comes to placing travel nurses with our RNnetwork division. He tells them things he knows about the city. "You connect right away," he says.
Baseball has also given him an extra competitiveness that makes him want to do whatever it takes to get the deal done. What he misses most about baseball is one of the things he loves best about CHG: "You're on a team."
Collegiate volleyball champion
Shiloh Simonson, recruiter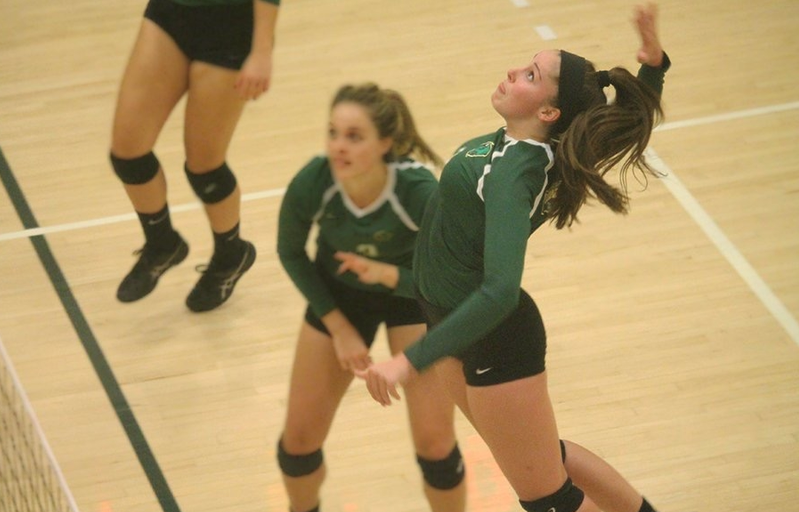 "If I'm not working, you can find me on a sand court somewhere," says Shiloh Simonson.
Shiloh is passionate about volleyball — indoors or out. She grew up in Florida and started playing on sand courts when she was about 10 years old. "In sand doubles, you have to hone all sorts of skills," she explains, because it's just the two of you.
When her family moved north to Pennsylvania, she traded the sand courts for indoor teams of six. "Most people have specific positions and you don't need to do it all." The fact she could do it all, and do it very well, got her noticed by college scouts. She got scholarship offers across the country. She settled on Point Park University, a school in downtown Pittsburgh, because she wanted to be close to family. "My parents are my #1 fans. They wanted to be able to come to every game they could," she says.
Shiloh holds the school record for total kills and digs combined, and she led her conference in aces (earning points strictly off the serve) for three of four years. She was also named Conference Player of the Year.
After graduation, the university hired her back as an assistant coach. Shiloh learned she liked playing better than coaching. She returned to Florida and found her place on our RNnetwork team. "I absolutely love my job as a nurse recruiter."
It didn't come easy though. At first, she was terrified of talking all day on the phone. But now she's not only comfortable talking to nurses, she's excited about helping them discover new opportunities. In her spare time, Shiloh is back on the sand.
"The sand is ten times harder, but it also makes it ten times more fun," she says. Like work, "If you win, you know you're mastering all the skills."
Ultra-marathon trail runner
Mark Robbins, director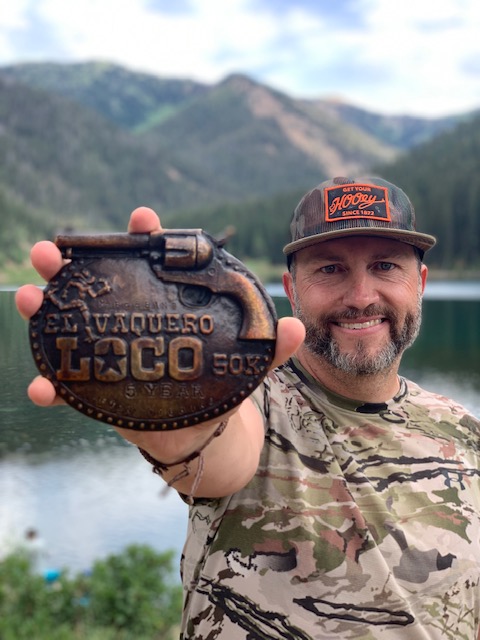 Mark Robbins was hurting. Bad. It wasn't an injury but an intense sense of loss. In a four-year time span he had lost several family members and friends. The grief was deep and raw and real.
"I turned to running as a kind of self-therapy," he recalls. "I liked it, but I didn't love it. I started running on mountain trails and that lit a little bit of a fire."
The fire really caught hold one night when he and a friend were driving down a canyon. In the distance, he could see small lights twinkling. He asked his friend where the light was coming from and was told it was runners competing in the Wasatch hundred-miler. Something clicked for Mark, and he knew he had to run that race. He volunteered the following year and ran his first race in 2012.
"Time away with only my thoughts has really helped me to understand and learn perspective," he says. A 100-mile race takes about 30 hours to complete. "You hit some pretty deep lows in that distance," Mark says. "Learning to overcome those lows arms me with the tools to face everything else that I do in the rest of my life."
He runs about 60 miles a week and often has times when he'd rather hit the snooze button than hit the trail. "When race day comes, I want to know that I did everything I asked myself to do throughout training. You never want to go but you're always glad you went."
Running has taught Mark success comes in increments. The Speed Goat race is a good example. The race is 31 miles, 12-thousand vertical feet, and expert runners warn beginners not to make it their first outing — which is exactly what Mark did.
"The whole night before I was like, 'What made you think you could do this?'" He convinced himself to give it his best. He decided he would simply try and make it to the first aid station. If he felt good, he'd continue. If not, he was out. He kept working his way up the mountain from station to station. When he was ready to quit, he asked a volunteer how far to the next station. "There isn't one," came the response, "Your next stop is the finish line."
"To jump in and figure it out on the go was very formative," Mark says. "That's one of the main messages I teach people. Every problem has a solution. You're just having to learn how to overcome and fix it."
NFL wide receiver
Tory Edge - Senior sales manager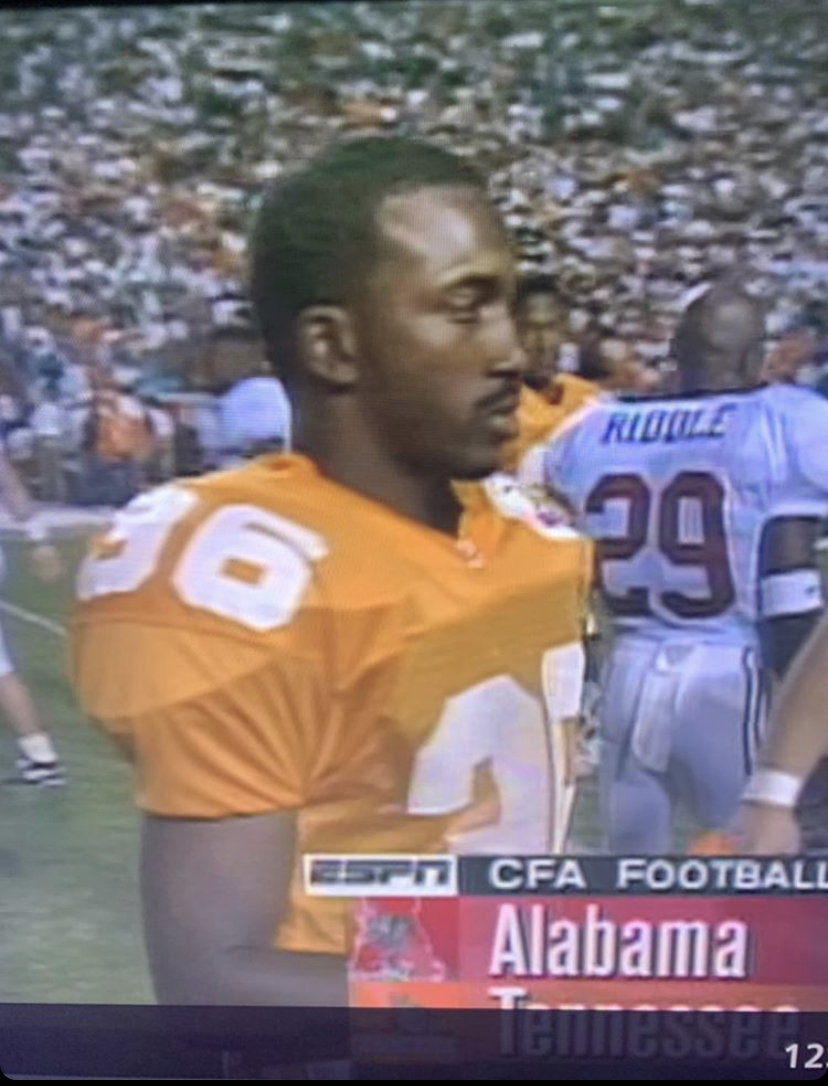 "It was either baseball or church," Tory says with a smile. "That was our life growing up."
His parents weren't sports fans, but his mother knew her boys needed something to do to keep them away from harm on the streets of Hampton, Virginia. As sports go, she figured baseball was the least likely to cause injury. And Tory was good at it. Really good.
The plan worked until the coach convinced Tory's dad to let him play football in the local recreation league. He was so confident in Tory's throwing ability he even offered to pay the $20 registration fee — a fee Tory's family couldn't afford. Now all they had to do was convince his mother. Tory shakes his head solemnly. "I still remember that conversation," he says. "Whew!" Although his mother wasn't happy, she wasn't about to waste the registration money. They scraped together the money for football gear and Tory was ready. His coaches were not.
By the time he was a sophomore in high school he'd not only made the school's team but been bumped up to varsity quarterback. "I had some athletic gifts," he says modestly. "The junior varsity coach believed in me. He saw potential in me I didn't know I had." By the time he was a junior he had roughly 60 college scholarship offers. Navigating the recruiting process was overwhelming. "My parents had only one rule: honor your word. If you say you're going to play for someone, you're going to do it. You have an opportunity none of us had."
He picked University of Tennessee where he ended up playing corner until a guy named Peyton Manning appeared. With Manning as QB, Tory took over as wide receiver and goal-line quarterback — skills he learned on the job. He graduated a year early with a bachelor's degree in urban studies and geography. A year later, the Seattle Seahawks came calling. As a free agent, he played 14 games and got cut. "It was a business in a way I wasn't prepared for," he remembers. He never went back to pro football.
Tory says the NFL was "just a job." He says college is what prepared him for a life of making a difference to others. "You don't have to change the world all at one time. You can change the world piece by piece, one day at a time." And that's his goal. "My job is to grow other people, to help others realize their dream."