If all work and no play makes for a dull person, these CHG athletes are bound to be the life of the party. In this two-part series you'll meet men and women who work hard and play hard too. They say how they spend their off-hours makes them even tougher competitors in the workplace.
Cyclist
Mike Peterson, SVP information technology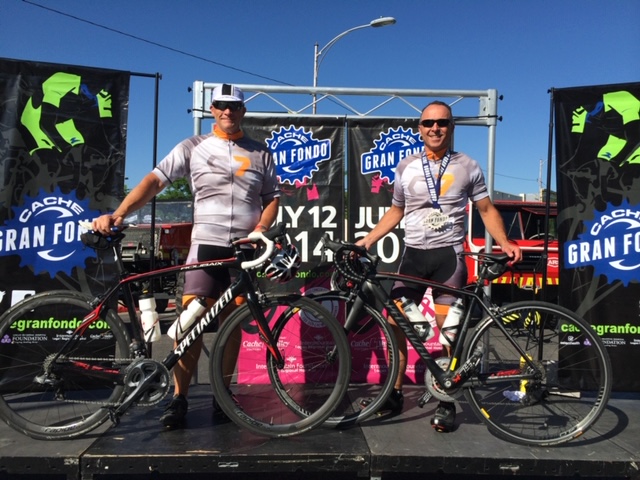 "It's not that I have to win," Mike Peterson says with a chuckle. "It's just that I really hate losing. I hate not doing my best."
So, when the alarm goes off at 4:30 am, Mike hits the road (preferably one with a hill) and spends the next 90 minutes cycling. "A typical ride is anywhere from 30 to 35 miles," he says.
Mike used to love running. He qualified and competed in the Boston Marathon. But two stress fractures convinced him it was time to find a new passion. Friends talked him into buying a road bike. The next year, he bought a mountain bike. On the trail or the street, he's never looked back.
Prior to the pandemic, this CHG athlete competed in races ranging from 50 to 100 miles. He's competed in the Tour to St. George (a 100-mile race) and the LotoJa (Logan, Utah, to Jackson Hole, Wyoming). Even though this year's races were cancelled, Mike still trains as if they weren't. Weightlifting, cross training, and good nutrition are all part of his routine.
"I'm always looking for ways to improve," Mike says. For Mike, that's true in the office as well. He joined CHG in 2006 and says it's been exciting to watch the company grow.
"We're really trying to create the best experience for our people that we can," he says. "Actually, that's not good enough. I love our culture and our core value of Continuous Improvement. We can always do more and always do better. That's the same way I live my everyday life. My quest is to be the best that I can."
Certified yoga and fitness instructor
Mallory King, interactive marketing specialist I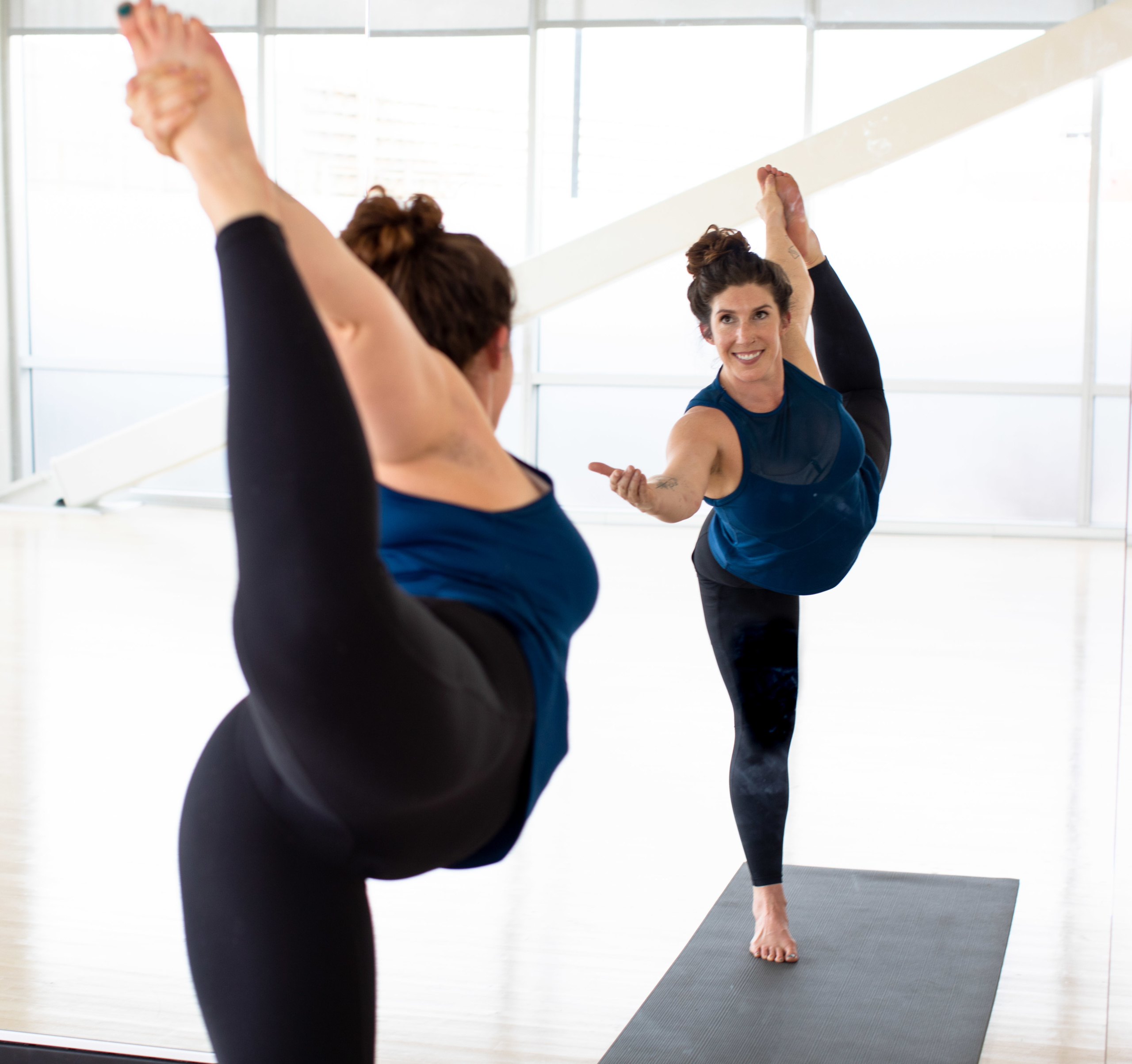 She skis, climbs, bikes and loves weightlifting. She's a certified personal trainer and a certified yoga instructor.
"Movement is my love language," Mallory admits with a grin. "I can't really choose one sport specifically because they all feed on each other."
Mallory says she's been working out as long as she can remember. As a child, she played several sports and made the high school softball team. After high school, she didn't have an organized sport to play so she turned to yoga on DVD. Eventually, she started going to a studio and found she loved the exercise and the yoga community. After 10 years of practicing on her own and 500 hours of training, Mallory became a certified yoga instructor — just in time for the pandemic to force potential clients from the gym into their homes.
This CHG athlete turned adversity to opportunity and, with the encouragement of her CHG friends, launched her own website where she streams classes live or you can download a class at your convenience. In true CHG fashion, Mallory says she asked for and received LOTS of feedback.
"It's a personal growth moment just being able to take the feedback," she says with a laugh. "I try to put people first," she says. "I make my classes less about what I want to teach and more about what my students want. I'm always trying to push the boundary of growth for my students and myself."
Race car driver
Greg Troester, scrum master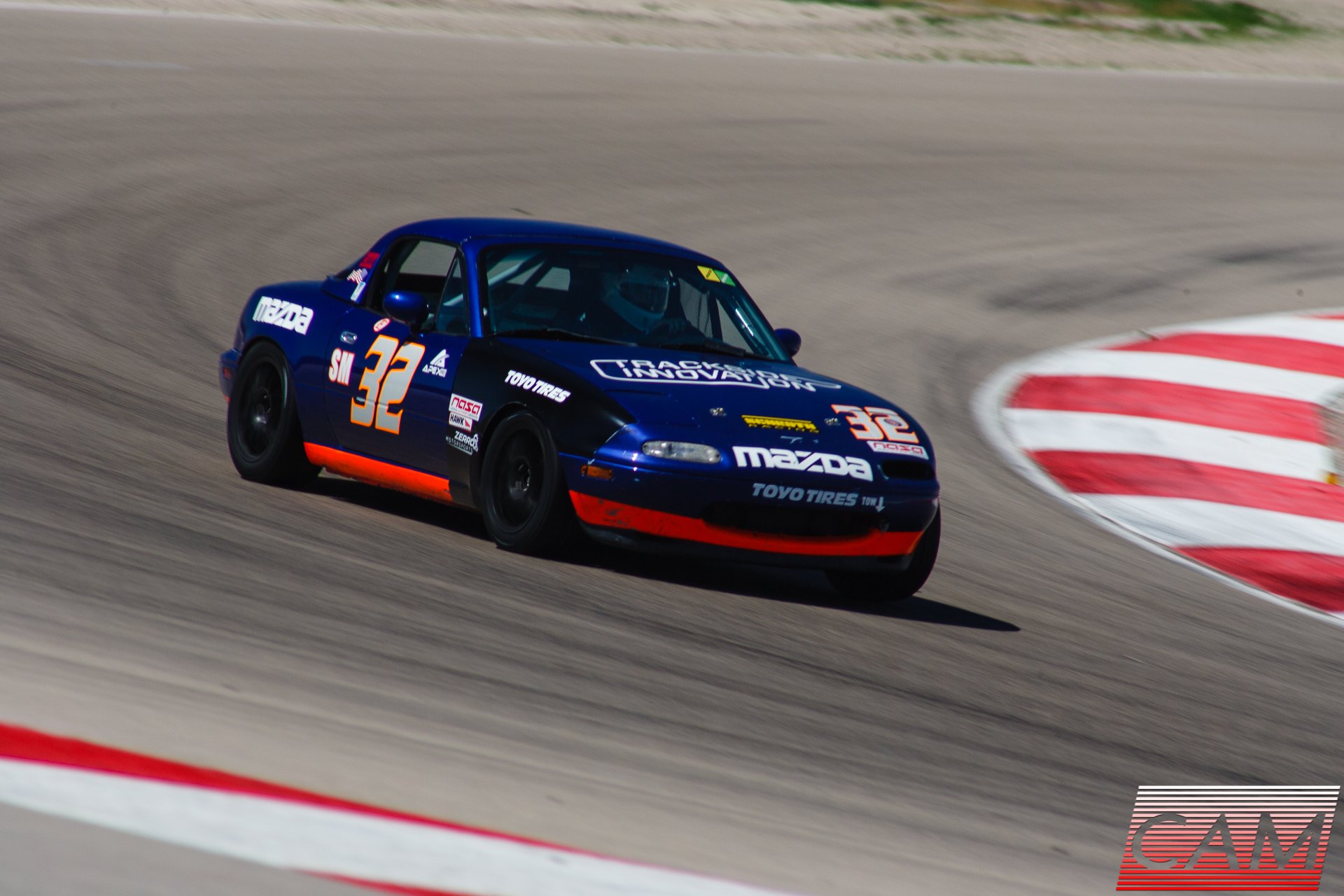 Here's how Greg Troester describes his sport: "Combine the physical and mental strain of driving as hard and as fast as you can on a twisting road you don't know very well, with a high speed chess match with multiple opponents at once — and you only have one pawn. All the while, you're wearing a snowsuit in the summer and riding a rollercoaster. That's what racing feels like and it's incredibly addicting."
Greg's been hanging out at the racetrack with his dad and older brother since he was just a kid. The three men are passionate about road racing, a "wheel-to-wheel" free for all that consumes their free time and a fair amount of cash.
"Right now, I race a 1990 Mazda Miata — one of the most competitive classes of cars in the nation," Greg explains. "You rip out the interior, you put in a roll cage, you add performance upgrades: the suspension, brakes, tires. It's not so much how big the engine is but how quickly the car can go around corners."
And lest you think all race car drivers do is sit, well, think again.
"My favorite races are endurance races and the longest was six hours," this CHG athlete says. "Those are the best because that's when your consistency and fitness really shine through."
He says yoga has helped build core strength to counter G-forces keeping the car on the curve. Cardio work helps him maintain an elevated heart rate for prolonged periods of time. There are reaction drills, nutrition and hydration considerations.
Racing, Greg says, is very much like his job as scrum master. "Our teams are either building, maintaining, or solving problems. You have tools, gear, equipment. Once you get to the root cause, anything can be fixed — or rebuilt."
Meet three more remarkable CHG athletes July 9.