Veterans Day is a time for us to pay our respects to the brave men and women who have served our country. We're fortunate to have nearly 50 veterans as part of our CHG family and are grateful for the selfless sacrifice they've made to serve our country.
Get to know five of the veterans working in our offices across the country.
Lori Price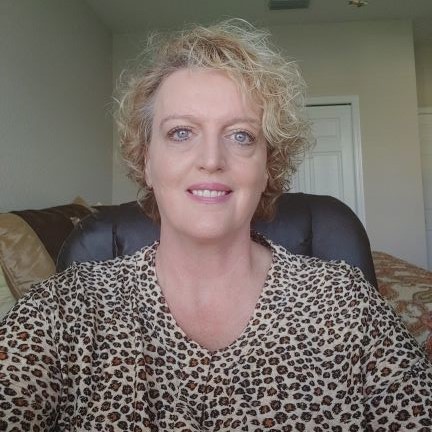 Lori has been part of the CHG family for 13 years. Currently, she's a senior client administration specialist at our RNnetwork division in Boca Raton, Florida. One of the reasons she loves working at CHG is the camaraderie and people-first atmosphere.
"I like working with my team," Lori shares. "We really work well together and jump in to help whenever it's needed. I've been working remotely since January this year, so it's nice to see everyone when I go into the Boca office. I like all the events we get to participate in: Making a Difference Week, the Christmas party, Employee Appreciation Week. I also got to go to President's Club in Charleston, North Carolina, this year, which was fun. CHG treats their employees like family, and they're one of the best companies I've worked for."
Before working at CHG, Lori served in the Navy as an air traffic controller and was stationed in NAS Cubi Point in Bataan, Philippines, and finished her tour of duty at NAS North Island in San Diego, California.
NAS North Island

NAS Cubi Point
"I was at a place in my life where I needed some direction and guidance," says Lori. "My mother had mentioned to me a few years prior that I should try the service and since we have several members of my family who have served or were serving, I decided to enter."
Serving in the military has taught Lori a lot of valuable skills, including being detail-oriented, open to change, and punctual — or as Lori puts it, "If I'm on time, I'm late." But the biggest takeaway from her time in the Navy is the importance of perseverance.
"I learned I can do anything if I set my mind to it and to give 110% no matter what."
Terry Stith
Terry is a senior travel consultant in our Fort Lauderdale office, helping our locum tenens doctors with their travel needs. He's been with CHG for eight years and loves the team and leaders he works with.
Wanting a change and a chance to see the world, Terry joined the Air Force in July 1982, working as an aircraft mechanic for C-130 aircraft and helicopters. He was stationed in Washington, Maryland, and Guam and ended his service in July 1989 as a Staff Sergeant E-5.
Not only did his time in the Air Force teach him about respect and teamwork, it also taught him about the importance of being organized and taking pride in his work — all skills that have helped Terry be successful in is current job at CHG.
Glen Ingram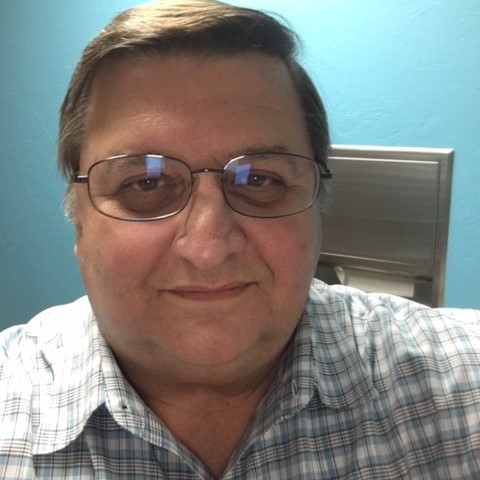 As a recruiter in our Foundation Medical Staffing division in Edmond, Oklahoma, Glen helps nurses and technicians find travel assignments in dialysis facilities across the country. He joined CHG seven years ago and enjoys not only the work he does every day, but also our Putting People First culture.
"I work with a lot of great people," Glen shares. "We do something that's important and that makes a difference. I have always been impressed by the way this company treats its people. Every Veterans Day, we get a personal handwritten note from our CEO, Scott Beck, thanking us for our service. I just can't put into words how much that means."
A family history of military service and a dream of having a career in law enforcement led Glen to join the Army in 1974.
"As a youngster, I just became fascinated with military history; I was just always interested in it," he recalls. "And in my family, it was considered an honorable thing to do. My father is a Navy veteran. I had an uncle who was an Army veteran and an uncle who was a Marine veteran. My great-grandfather was an Army veteran from World War I. It was just something I wanted to do. Of course, at that time, I thought I wanted a career in law enforcement, and in civilian life you had to be 21 to do that, but if you scored high enough on your entry exams in the Army, you could do it at 19. So, that's what I did. I was a military policeman for three years."
Not only did Glen's time in the Army take him as far as Germany, it also taught him to appreciate organization and self-discipline.
"Sometimes there's a job that has to be done that may not be easy, may not be fun, but it has to be done and there's just no backing out of it," he says. "You take on whatever challenges come at you and do the best you can to handle them. I guess persistence may be the best way to put it — you just don't quit."
Nicole Utley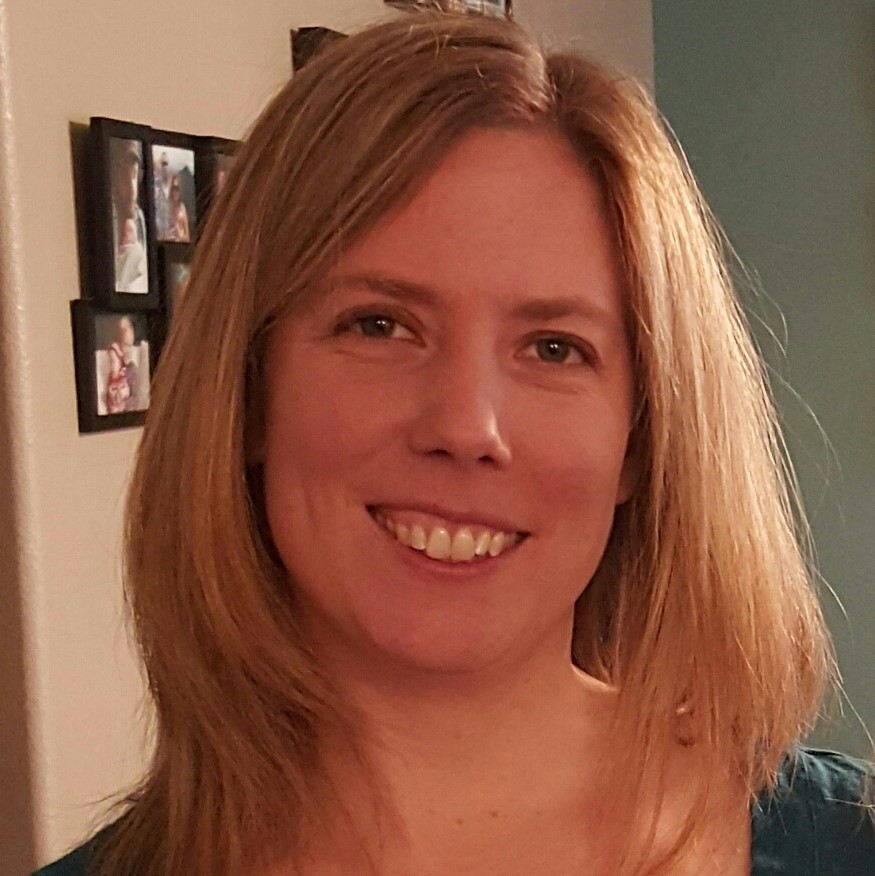 Nicole joined our Weatherby Healthcare division in Durham, North Carolina, six months ago as a project manager. Although she's new to CHG, she's already experienced the inclusive atmosphere.
"I like the team mentality because being in the military that camaraderie is really great," says Nicole. "One of the biggest things a lot of military members say as they come out is that they miss that camaraderie. What I've encountered — and I haven't even been here that long — is people, even at a leadership level like my director and entire senior leadership team, are very personable and they don't have that mentality that you can get sometimes with executives like you're beneath them. It's a very inviting, open atmosphere."
Nicole joined the Army in 2009 at the age of 27. She was active duty for five years as a Logistics Officer where she was deployed to Afghanistan for a year of her service. Her decision to join the military was driven by a desire to serve her country and wanting a job that makes a difference.
"I just wasn't finding a lot of purpose in what I was doing, and my brother was in the Marine Corps at the time, so I had an interest in the military," she shares. "I started looking into what it would take to commission since I have my degree and was looking at Air Force and Army. Ultimately, I decided on the Army because of all the opportunities it offers."
Nicole says she's learned a lot from the people she's served with, especially humility.
"I'm humbled by the sacrifices that they and their families make on a daily basis so that we can all live in the country that we live in and have all the opportunities that we have," she says. "Just going over and being deployed in a third-world country can give you a different perspective and appreciation for those who serve. At the time, I didn't have any children, but they leave their family for an entire year and move every two or three years, so they just make a lot of sacrifices to serve their country."
Over the past five years, Nicole has continued to serve her country as part of the Army reserves.
"I've just done it as a way to stay connected to the military because I really enjoyed serving," Nicole shares. "Right now, I'm an instructor at the ROTC at the University of North Carolina and help out with their program. We're going to start working on a female mentorship program for the female cadets, so I will get an opportunity to work with, mentor, and share experiences with them."
Zach Berthold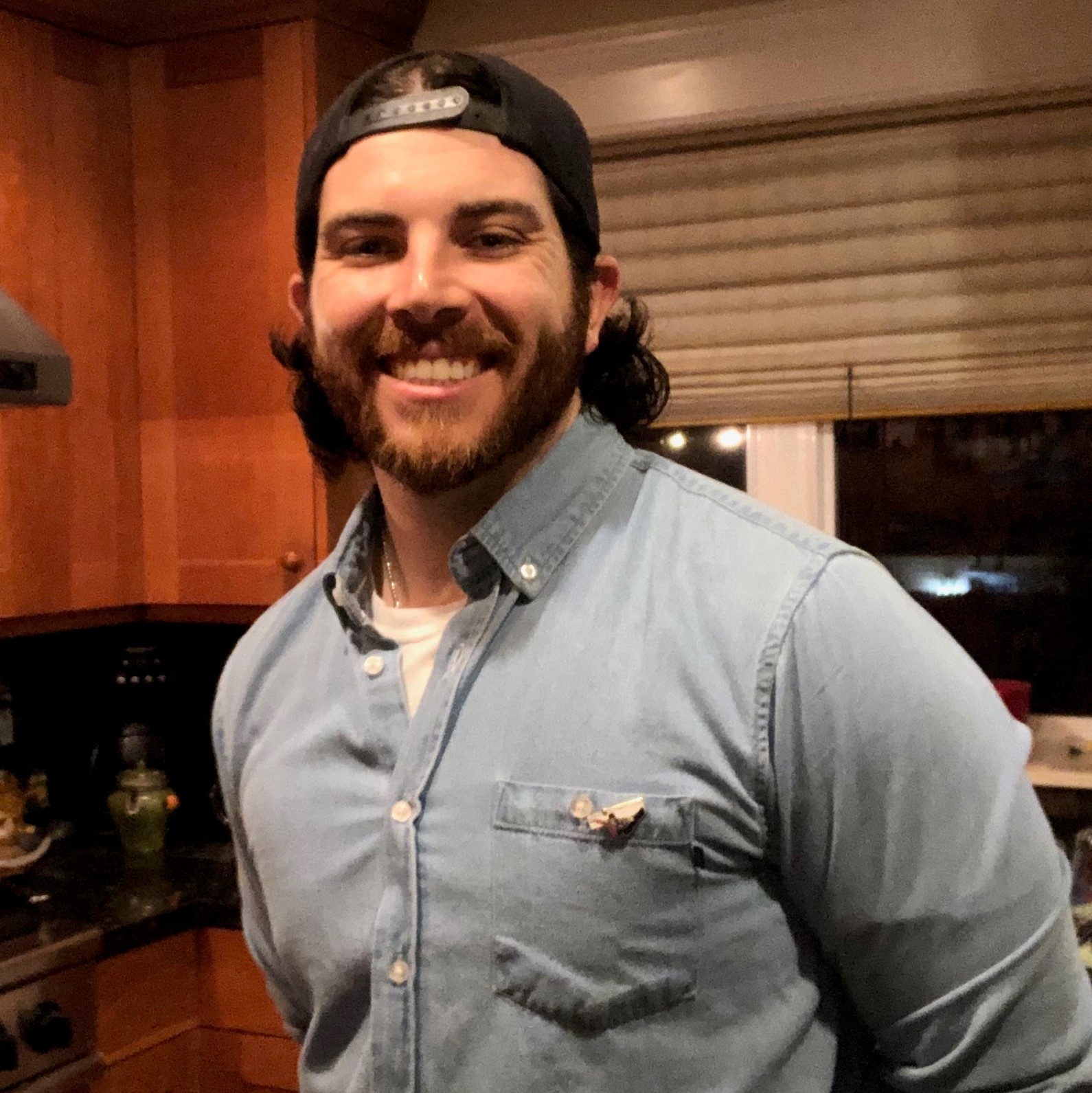 Zach is one of the newest members of our team, having joined CHG almost two months ago as a client representative for our CompHealth allied division in Salt Lake City. One of his favorite things about working at CHG is the people.
"Since my interview, I've been pretty excited to work with my leaders and getting introduced to their team and being part of the CHG family," Zach says. "It's been a very smooth and kind of a shocking transition. I didn't think I would be this comfortable right now. It's awesome, it's almost too good to be true."
Zach joined the Air Force right out of high school in 2008.
"My dad was in the Air Force, and he talked about it when I was young," shares Zachary. "Plus, my favorite color is blue, so why not?"
After serving four years as a crew chief on the F15, Zach left the Air Force but not before he developed an appreciation for its core values.
"I was kind of a knucklehead going into the Air Force," he says. "But the Air Force has core values: integrity first, service before self, excellence in all you do. They don't just hammer it into you but that's a part of you, it's a part of me."
Thinking about joining the CHG family? Check out our open jobs across the country.